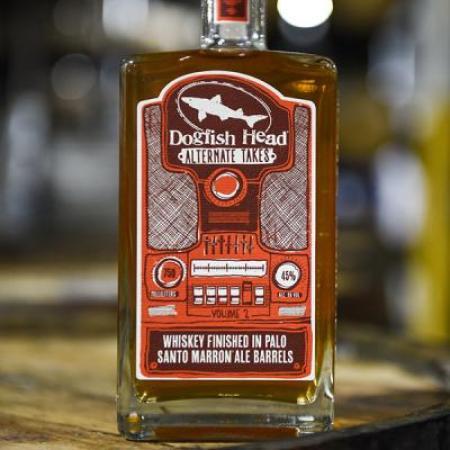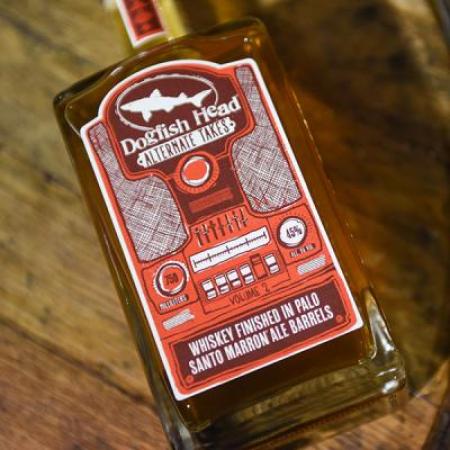 Whiskey Finished In Palo Santo Marron Barrels
Alternate Takes: Volume 2
---
Ingredients:
Malted barley, Applewood smoked, Coffee kilned & crystal malts
---
---
Tasting Notes:
Amber color, Aromas of honey, toffee & hazelnuts. Flavors of caramel, smoke, green tea, blond roasted coffee, white chocolate & dark wood. Medium body with a slightly smokey heat.
---
Exile on Main Street. Bee Thousand. These great records didn't materialize on the first take. Oh no. Back in those analog days, it took a marathon single-day recording session filled with tinkering, experimentation, and wild dreaming. Try one riff. Test out another. And more and more until a cohesive record emerged from this exploration of goodness. But buried with that creative tapestry is a trail of alternate takes; a collection of hits in their own right.
This iterative process of exploring what could be continues with our latest iteration, Alternate Takes Volume 2: Whiskey Finished in Palo Santo Marron Barrels. Batch-distilled using a grain bill similar to that of Alternate Takes Volume 1, this whiskey is then aged in American oak before being finished in casks that previously aged Palo Santo Marron. An exotic Paraguayan wood, Palo Santo has been used in South American wine-making communities for decades for its uniquely complex caramel and vanilla notes.
The result is a savory sipper that's balanced by flavors of caramel, smoke, green tea, white chocolate and dark wood.
Our Alternate Takes series is an ode to the mad chemistry of R&D distilling, and we're excited to see where it takes us next. You can find Alternate Takes Volume 1 and Volume 2 throughout Delaware, Maryland, Virginia and Washington D.C. (with limited availability). Check out the Fish Finder to help you track some down in your neck of the woods!
DOGFISH HEAD Whiskey Finished in Palo Santo Marron Barrels. 45% Alc/Vol. Dogfish Head Distilling Co., Milton, DE