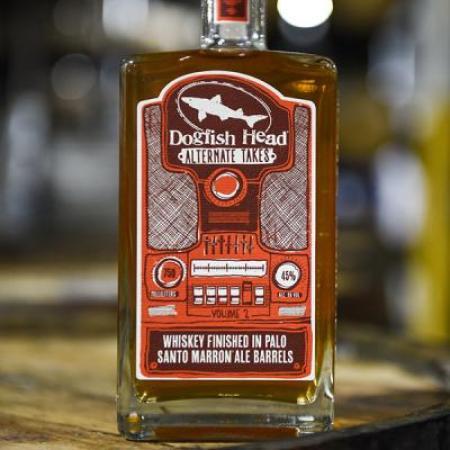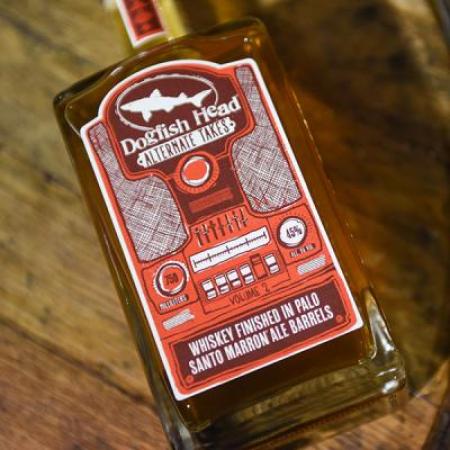 Whiskey Finished In Palo Santo Marron Barrels
Alternate Takes: Volume 2
---
Ingredients:
Malted barley, Applewood smoked, Coffee kilned & crystal malts
---
---
Tasting Notes:
Amber color, Aromas of honey, toffee & hazelnuts. Flavors of caramel, smoke, green tea, blond roasted coffee, white chocolate & dark wood. Medium body with a slightly smokey heat.
---
Our Alternate Takes series is an ode to the mad chemistry of R&D distilling, and we're excited to see where it takes us next.
For this iteration, we bring you Alternate Takes Volume 2: Whiskey Finished in Palo Santo Marron Barrels. Batch-distilled, this whiskey is then aged in American oak before being finished in casks that previously aged Palo Santo Marron. An exotic Paraguayan wood, Palo Santo has been used in South American wine-making communities for decades for its uniquely complex caramel and vanilla notes.
DOGFISH HEAD Whiskey Finished in Palo Santo Marron Barrels. 45% Alc/Vol. Dogfish Head Distilling Co., Milton, DE