The story of Dogfish Head began in June of 1995 when we opened Dogfish Head Brewings & Eats - the first state's first brewpub - in Rehoboth Beach, Delaware. The plan was to bring original beer, original food and original music to the area … and we did just that!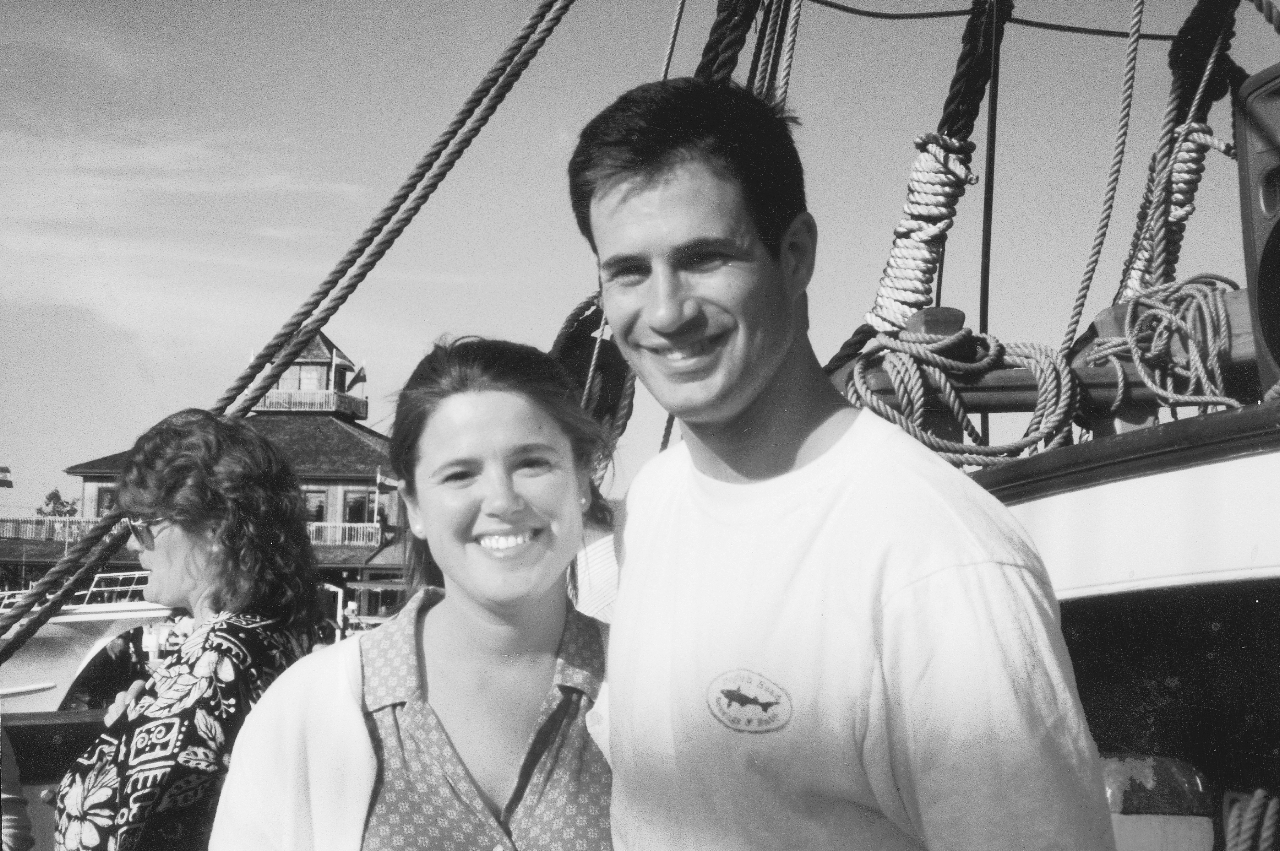 Dogfish Head founders Sam & Mariah Calagione
Not only was Dogfish Head Delaware's first brewpub, it was the smallest commercial brewery in America. With our very first batches brewed on a system that was essentially three little kegs with propane burners underneath, we were brewing 12–gallon batches of beer for a whole restaurant. It proved to be more than a full time job and when the doors to the brewpub first opened, we brewed three times a day, five days a week! The benefit? Brewing on such a small system gave us the ability to try out a myriad of different recipes. Insert 'off-centered ales for off-centered people.' Our hunger for weird ingredients and venturing off the beaten path was just getting started.
Fast-forward to today and we're still motivated by non-conformity. By spontaneity. By experimentation.
At every turn, our restless desire to create what hasn't yet been imagined keeps us bringing new stories, new tastes, and new experiences to you.
Because we don't jump on the bandwagon, we are the funky drummer.
Every day is an exploration. A thoughtful search through a crowded world, we search for that thing that makes us pause - that idea that excites us, the inspiration we can't ignore. The journey can be unpredictable … but that's what makes it kind of magical.
If you haven't had the chance to taste Dogfish Head, find a beer, track down one of our spirits or visit one of our restaurants! You'll quickly see why international beer writer Michael Jackson called Dogfish Head "America's most interesting and adventurous small brewery."