Dogfish Head Brewings & Eats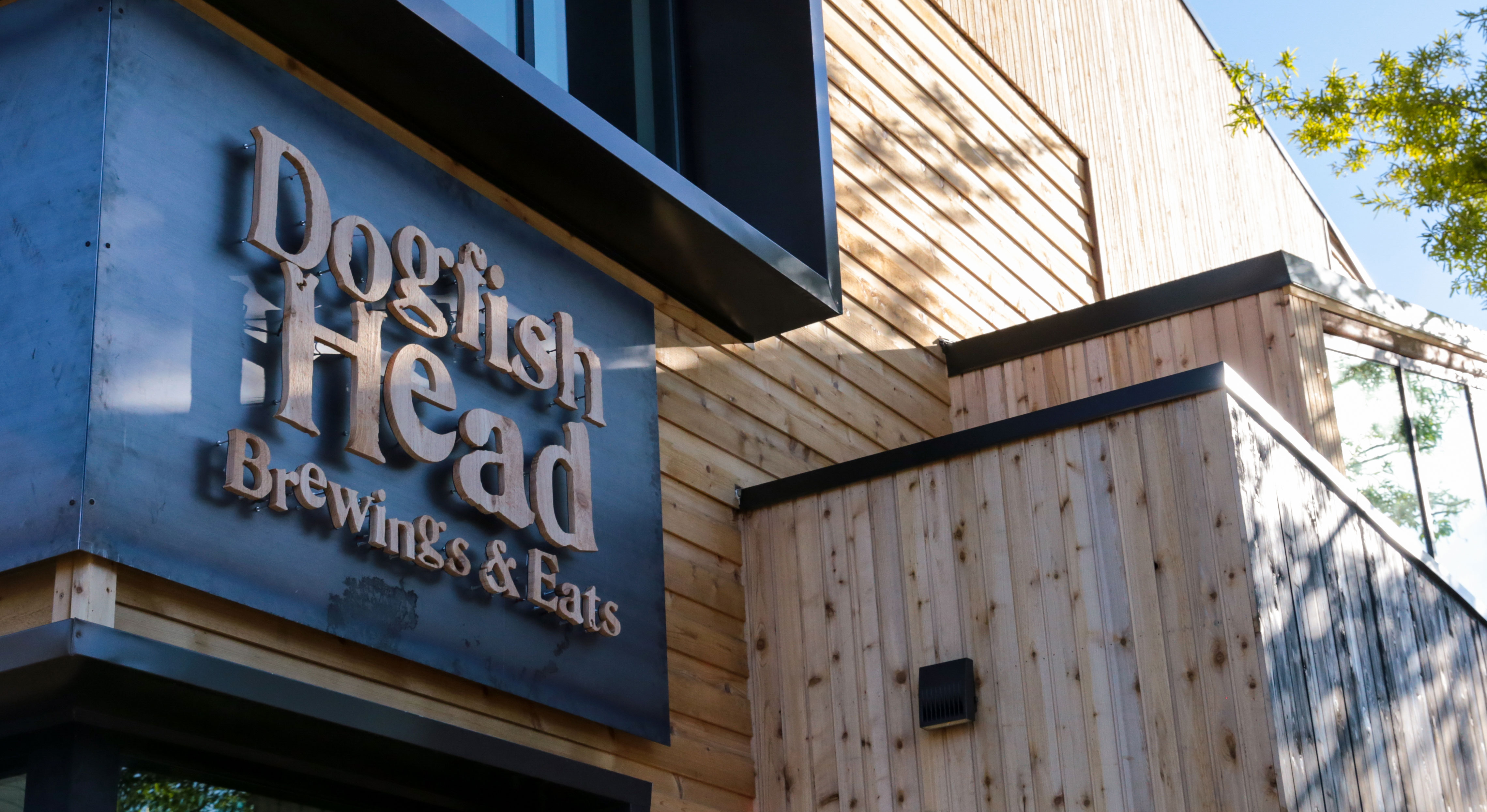 Hours
Address
SPECIAL MESSAGE...
Sunday, July 30th - The Pub will be closing at 10:00pm due to overnight maintenance.
We will be closed
- Tuesday, September 5 for our annual co-worker party
- Tuesday, September 19 for an all-day private event
- Wednesday, October 4 for an all-day private event
----
Founder Sam Calagione calls Dogfish Head Brewings & Eats in Rehoboth Beach the soul of the company.
When the doors opened in 1995, Sam brewed two or three 10-gallon batches a day on a glorified homebrew system, making Dogfish the smallest commercial brewery in the United States. Because the batches were small, Sam could afford to indulge his off-centered whims. He'd wander into the brewpub's kitchen and grab a handful of raisins, a cup of maple syrup or a scoop of roasted chicory. 
Next thing you know, Dogfish Head's signature experimental style was born, and the brewpub became the home for "Original beer, original food and original music." 
Today, you'll find a wide selection of off-centered ales (including some from our in-house experimental brewery that you won't find anywhere else), small-batch spirits and a menu full of specialty pizzas, seafood entrees and yummy sandwiches. Open at 11 a.m., seven days a week, year-round. See you there!
Musicians ... wanna perform @ Dogfish Head Brewings & Eats? Send your 'brief' info or electronic press kit to MusicBooking@dogfish.com and it will be forwarded to our booking agent extraordinaire (Chris Lausch) for further review. Please remain patient as we receive a million gazillion emails each day. Cheers!
Upcoming Events
Friday, July 28

to

Saturday, July 29
Saturday, July 29

to

Sunday, July 30
Wednesday, August 2

to

Thursday, August 3
Exclusives On Tap