Dogfish Head Brewings & Eats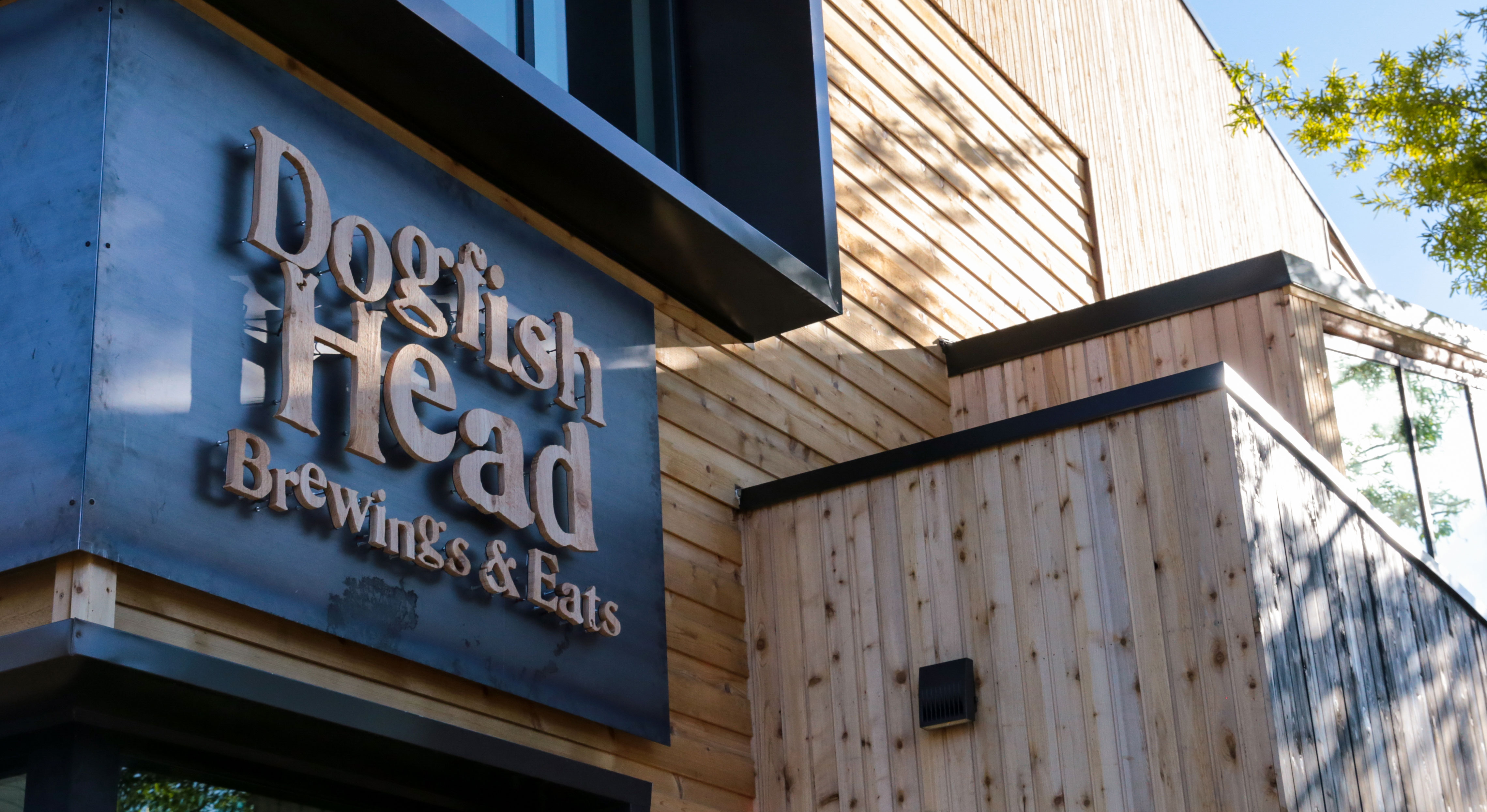 Hours
Address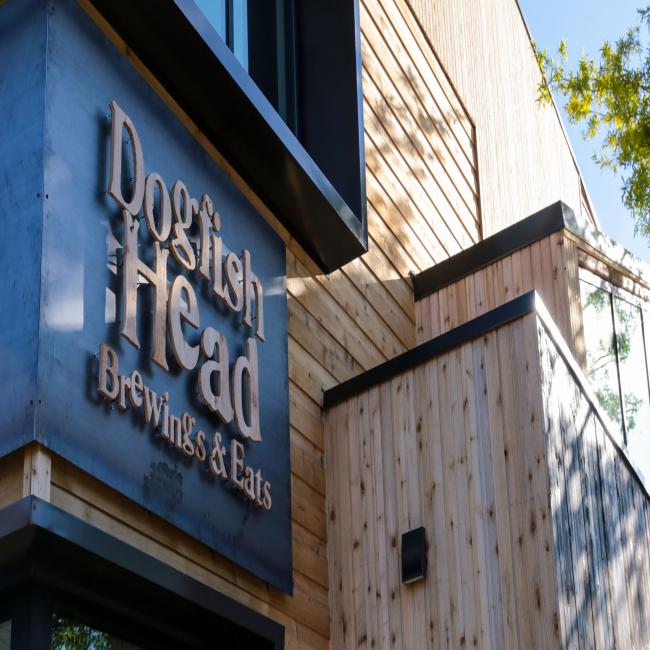 Due to growing concerns surrounding COVID-19, we've decided to temporarily close Brewings & Eats. The health and safety of our visitors, co-workers and community is our top priority, and we're taking additional measures to ensure their well-being. Based on government requirements, our locations will be closed until further notice and all events during the month of March have been canceled. We are continuing to evaluate and will update this space accordingly.
---
Epitomizing the soul of Dogfish Head since 1995, Brewings & Eats originated as the smallest commercial brewery in the United States and the beginning of the Dogfish Head story. Brewing only two or three 10 gallon batches a day on a glorified homebrew system, Dogfish founder Sam Calagione had the flexibility to indulge his off-centered whims, wandering into the brewpub's kitchen to grab handfuls of raisins, a cup of maple syrup and even a scoop (or two) of roasted chicory. 
It wasn't long before Sam's ever-hungry imagination lead him to experimenting with small batch vodkas, gins and rums, and in 2002 he began honing recipes and building a loyal cadre of spirit drinkers among guests. Serving up a menu of wood-grilled dishes and live music on the weekends, Brewings & Eats became known as the home of Original Beer, Original Spirits, Original Food and Original Music. 
After over two decades in Rehoboth, we opened the new Brewings & Eats right next door to our original space with the same commitment to world-class food, beer, spirits and music. Our scratch-made brewpub menu features original pub fare like our Crab Corn Chowder, Seafood Tacos, House Baked Pretzel Bites and wood-grilled Indulgence Burger, alongside a selection of wood-fired pizzas from our stone hearth oven, sandwiches and tacos, soups and salads, and entrees! Phew! Stop by for a selection of off-centered ales including cask beers and Brewpub Exclusives only available at Brewings & Eats, as well as creative cocktails. We can fill up your Crowler or growler to-go! 
Throughout the pub, you'll find artwork celebrating the creative, rebellious connection of three American art forms: punk rock, hip-hop, and craft brewing. Our state-of-the-art stage hosts regional and national acts all year-round, strengthening our sentiment that the enjoyment of a beautiful beer while listening to original music at the same time is an exponentially awesome experience. 
---
EmPOURium Pub and Patio Hours
Monday-Thursday: 11 a.m. to 9 p.m.
Friday-Saturday: 11 a.m. to 11 p.m.
Sunday: 11 a.m. to 8 p.m.
Closed Thursday, Nov. 22 for Thanksgiving.
Open 9 a.m. to 11 p.m. for Black Friday on Nov. 23.
Closing at 7 p.m. on Monday, Dec. 24 for Christmas Eve.
Closed Tuesday, Dec. 25 for Christmas.
---
Musicians...wanna perform Dogfish Head Brewings & Eats? Send your info or electronic press kit to MusicBooking@dogfish.com and we'll get you in touch with our music booking guy.
We are open seven days a week for lunch and dinner beginning at 11 am.
Upcoming Events
Sorry, we don't have any events scheduled in your state at the moment.
Check back soon – we're constantly adding new off-centered events!
Exclusives On Tap