We're beer geeks with a music problem. We're analog beer for the digital age. We take what we do seriously … ourselves? Not so much. But mostly importantly, we make off-centered goodness for off-centered people and there's a whole mess of us that work hand-in-hand to make it happen.
Founded in coastal Delaware by Sam and Mariah Calagione back in 1995, Dogfish continues to move in a slightly off-centered direction, motivated by non-conformity, spontaneity, and experimentation. We've been known to march to the beat of our own drum, and that's just the way we like it.
There are over 2,000 of us now thanks to joining forces with our longtime friends in beer at the Boston Beer Company … so lots of people work together day in and day out to make Dogfish Head, well, Dogfish Head.
When we opened in downtown Rehoboth Beach as the smallest commercial brewery in the U.S., we began with a straight-forward, but unorthodox mission: off-centered ales for off-centered people. Flash forward to today. We're a bigger - but still small – brewery (with a distillery, tasting room, two restaurants, and a hotel!), with the same mission.
Thanks to a lot of awesome fans who believe in what we are doing as a company we have a lot of passionate, talented, and team-oriented co-workers who have come together to grow this company into a very special community. A community that has supported us fiercely since the day we opened our doors and a community that inspires us daily.
---
Here at Dogfish Head, yes, we make off-centered ales for off-centered people. The key word though … people. People means that all are welcome in our off-centered world. A world where we're dedicated to providing a safe environment for our coworkers, guests, and partners. A world that is free of discrimination and intimidation, and where all are treated with respect and dignity.
With people at the heart of everything we do, the following behaviors are just not going to fly when you find yourself in any of our locations:
Physical touch without consent
Unwanted attention – staring, stalking, or trapping an individual
Hate speech or attire
Inappropriate, disruptive, or offensive behavior that crosses personal boundaries (unwanted nicknames, sexual remarks, remarks on physical appearance)
If we find that a guest is having a hard time sticking to the house rules listed above, they will be asked to leave. Actions that repeatedly threaten personal boundaries of our co-workers and guests have no place here.
There's nothing we love more than sharing our space with new and old friends alike, but we want everyone to feel safe and respected. We've typed this out to make sure we're all on the same page – because together we can craft a world where everyone is welcome. Now … who wants a beer?!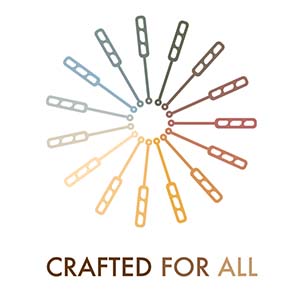 We are a proud partner of the Crafted For All Commitment
---
Thinking you might want to join our team after reading all of that? We love to hear it! Check out our current career opportunities!