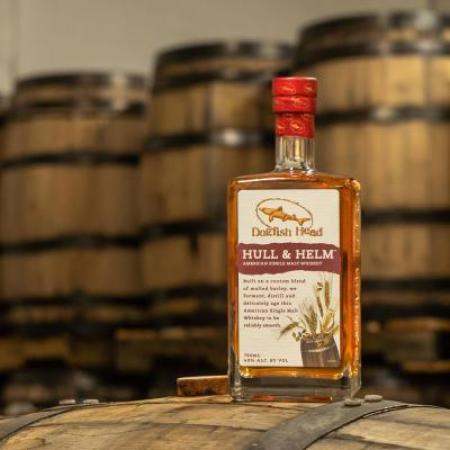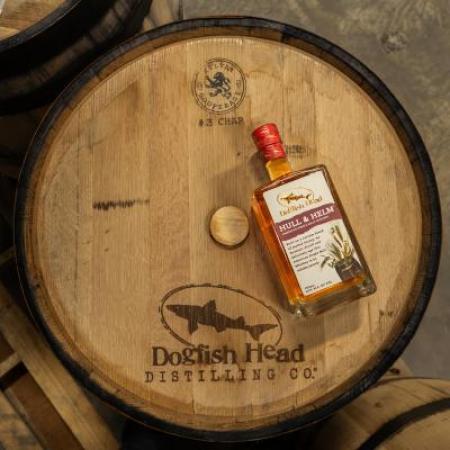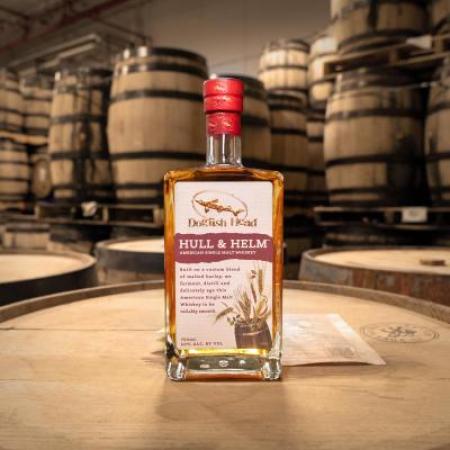 Hull & Helm
Delicately aged & reliably smooth
---
Ingredients:
Malted Barley
---
Availability:
NJ, MD, DE, WA
---
Tasting Notes:
Golden amber, caramel apple & shortbread, butterscotch, cedar wood, walnut with a touch of raspberries. Medium body with a pleasant palate drying astringency.
---
This whiskey is aged more delicately than your typical American Whiskey: In wine making, the use of toasted and lighter char oak barrels is preferred to allow the liquid to mature and retain the delicate flavors of the grape. We apply the same philosophy in the barrels we select to age our whiskey. The result is a delicately aged whiskey, reliably smooth, capturing the nuances of the malted barley.
Formerly known as Dogfish Head Straight Whiskey, Hull & Helm is the very liquid you've known and loved all these years.
DOGFISH HEAD Hull & Helm American Single Malt Whiskey. 40% Alc/Vol. Dogfish Head Distilling Co., Milton, DE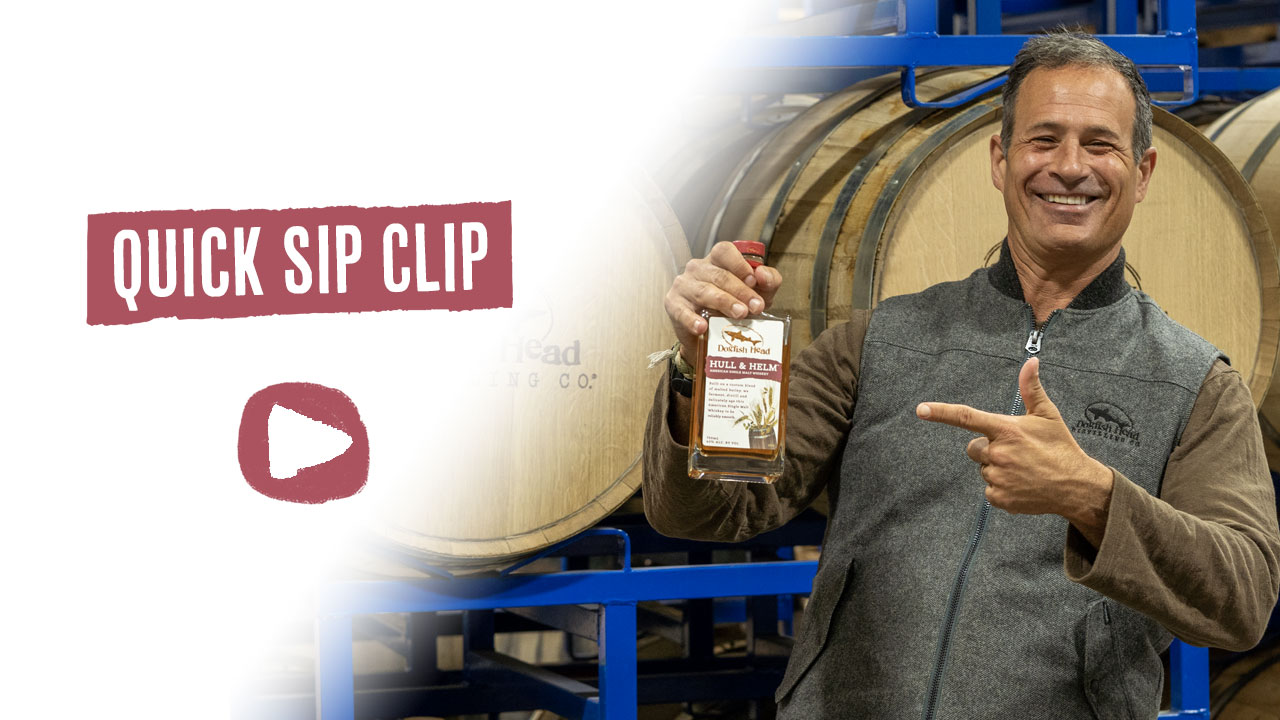 ---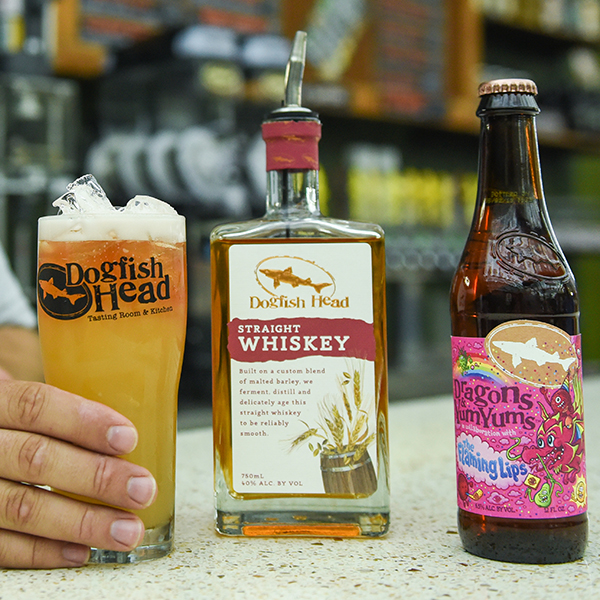 Ingredients:
2 1/2 oz Lime, Lemon & Maple syrup Sour mix
1 1/2 oz Dogfish Head Straight Whiskey
4 oz Dogfish Head Dragons & YumYums
Directions:
Add sour mix & Straight Whiskey to a shaker with ice and shake. Pour into a tall glass and top with Dragons & YumYums.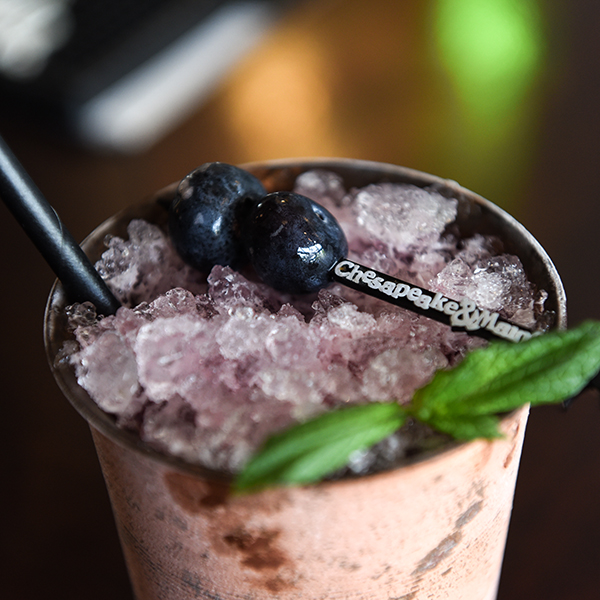 Ingredients:
2 oz Straight Whiskey
1/2 oz Fresh Lemon Juice
8 Fresh Blueberries
4 Mint Leaves
Directions:
Muddle mint leaves & blueberries in shaker. Add Straight Whiskey, lemon juice and ice to shaker. Shake & double strain over glass filled with ice. Garnish with mint sprig.