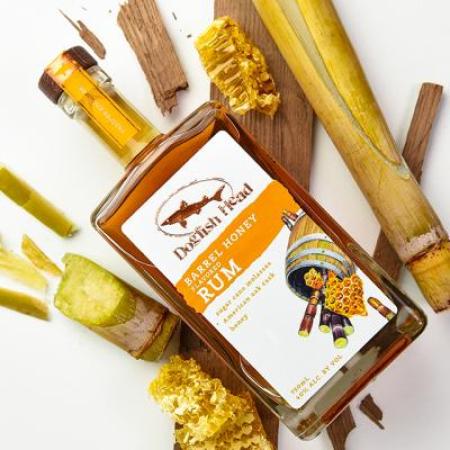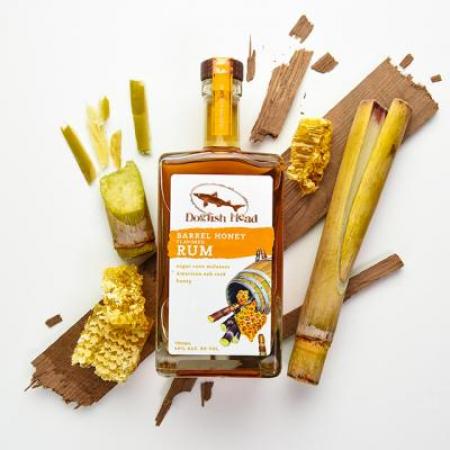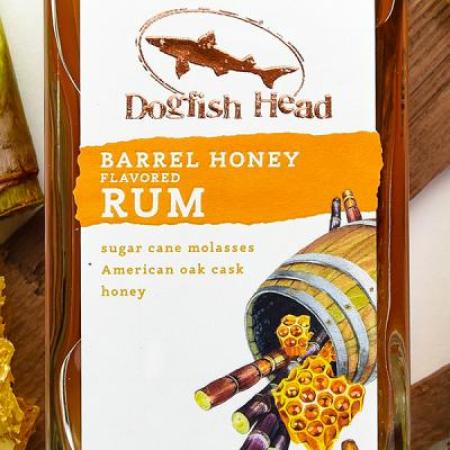 Barrel Honey Rum
Smooth, Rummy Goodness
Strength:
40% ABV / 80 proof
---
Ingredients:
Grade A fancy molasses, fermented using our flavorful 'Doggie' yeast, sweetened with a touch of local honey, aged in new char # 3 American Oak Barrels 
---
Availability:
DE, MD, VA, DC, PA, NJ
---
Tasting Notes:
Off the bat you get baking cocoa, charred wood followed by flavors of butter cookies and caramel, with a warming finish of fruitcake spice, vanilla and honey.
---
A twist on our local favorite.
Distilled using Grade A fancy molasses as our sugar source and our proprietary 'Doggie' yeast to impart fruity esters, Barrel Honey Rum is then aged in new #3 char American oak Barrels. Once the spirit is ready, we then add a touch of honey before we hand bottle it.
DOGFISH HEAD Barrel Honey Rum. Flavored Rum. 40% Alc/Vol. Dogfish Head Distilling Co., Milton, DE
Dogfish Head Barrel Honey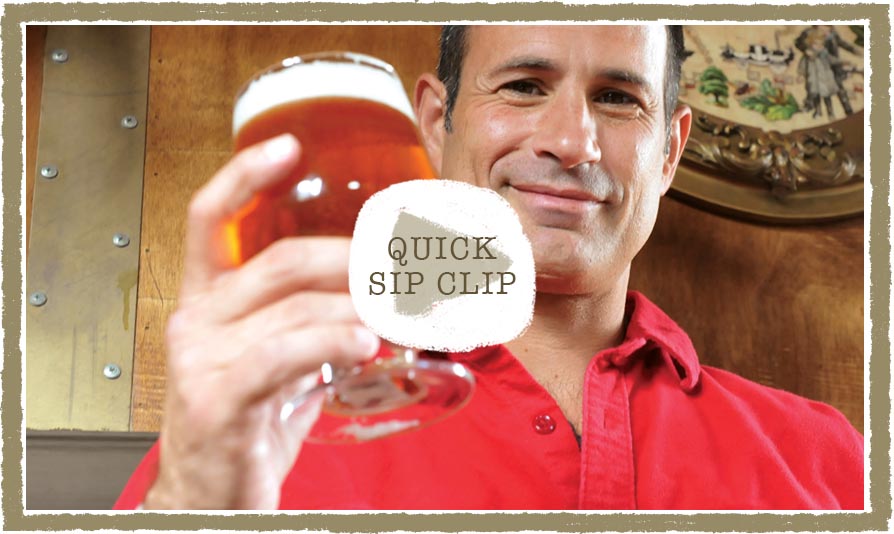 ---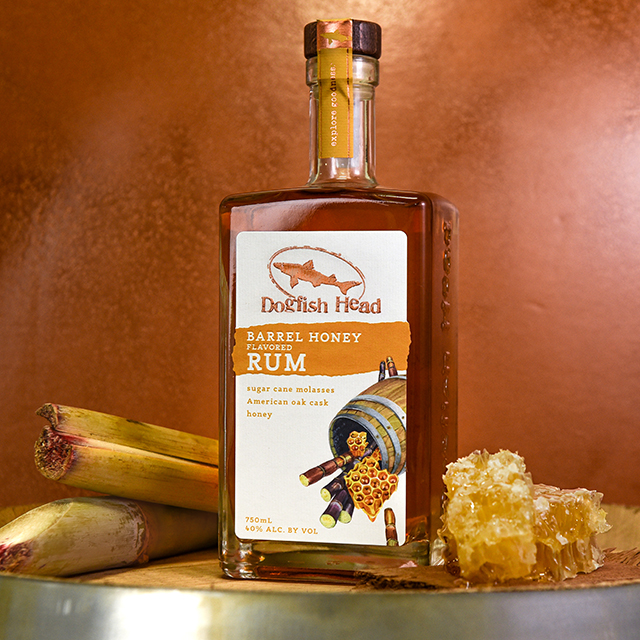 Ingredients:
2 oz. Barrel Honey Rum
1.5 oz. Pear Nectar
1/2 oz. Lime Juice
1/2 oz. Honey Syrup
Lime Wheel Garnish
Directions:
Add all ingredients to cocktail shaker. Shake hard with ice for 10 seconds. Double strain over ice in a Collins Glass. Garnish with Lime Wheel.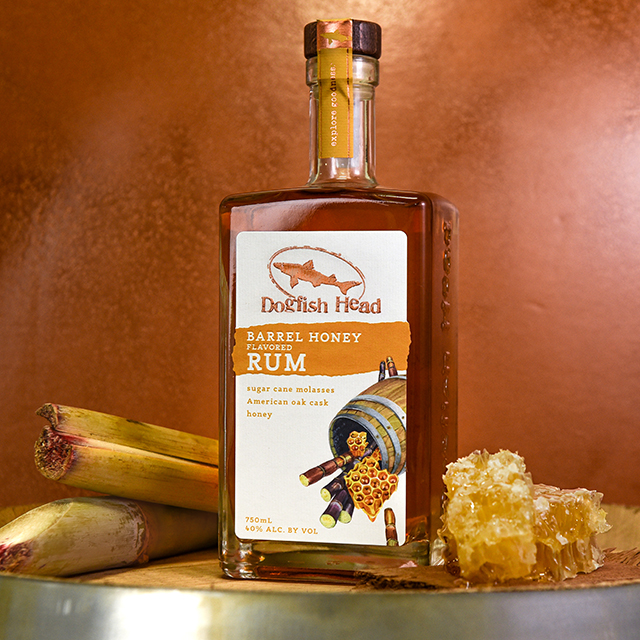 Ingredients:
1.5 oz. Dogfish Head Barrel Honey Rum
2 oz. Apple Cider
1 oz. Cranberry Cinnamon Brown Sugar Syrup*
1/2 oz. Lemon Juice
1/2 oz. Lime Juice
Directions:
Shaken & Strained over Ice.
*16oz 100% pure cranberry juice. 16 oz. brown sugar. 4 cinnamon sticks. Bring to a boil & simmer for 20min