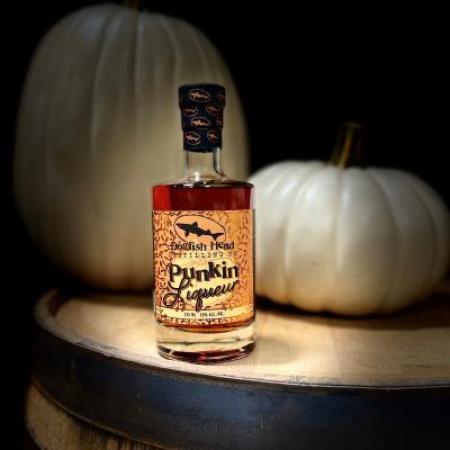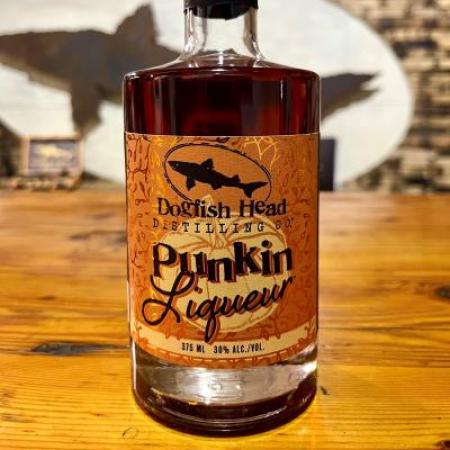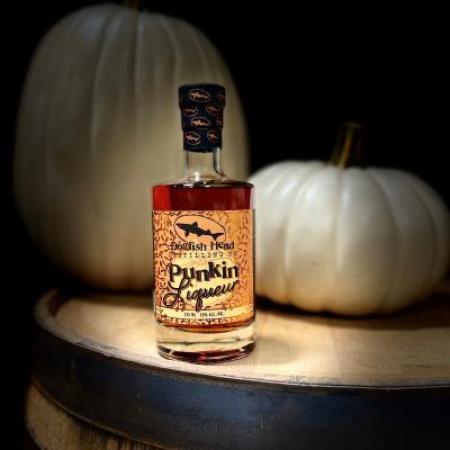 Punkin Liqueur
Strength:
30% ABV / 60 proof
---
Ingredients:
Distilled Punkin Ale, cinnamon, nutmeg, all spice, ginger, vanilla, rubbed sage, and dark brown sugar
---
Availability:
Our Milton brewery & Rehoboth restaurants only
---
Tasting Notes:
The notes of spicy pumpkin pie and sage remind you of Thanksgiving dinner with a strong cinnamon flavor, a coating mouthfeel, and lingering notes of sage. Pairs well with crème brûlée, curry, bisques, and Autumn foods such as squash, stews, and turkey.
---
Distilled from Dogfish Head Punkin Ale, this spirit was then aged in our own used rum barrels until the desired flavor profile is achieved, such as sweetness and oak & molasses notes. Flush with cinnamon, nutmeg, allspice, ginger, vanilla, a bounteous amount of dark brown sugar and a touch of sage for the cleansing of "spirits," this seasonal liqueur is perfect for mixing up a fall cocktail. Enjoy on its own or in your favorite fall beverages, like coffee, cider or hot chocolate. You can even add it to your favorite Old Fashioned recipe instead of sugar, or try out our recipe below!
---
Mr. Bobby's Punkin Ol' Fashioned
Serve neat or over ice. Express and garnish with orange zest