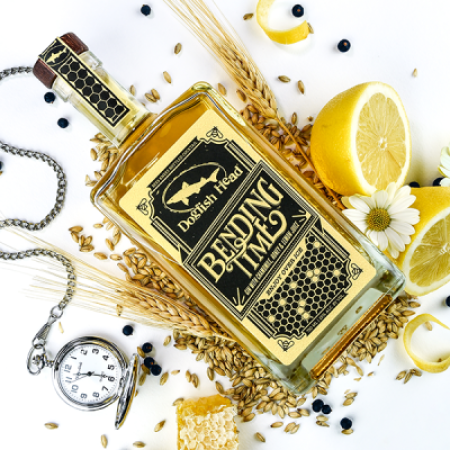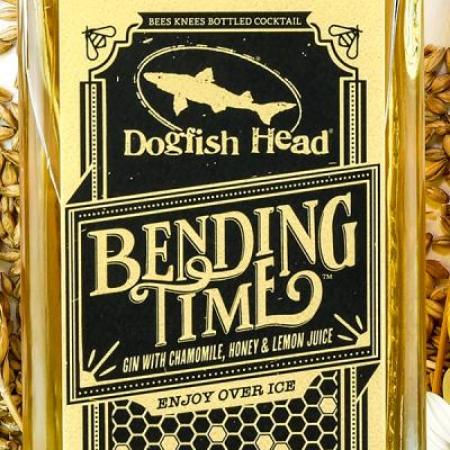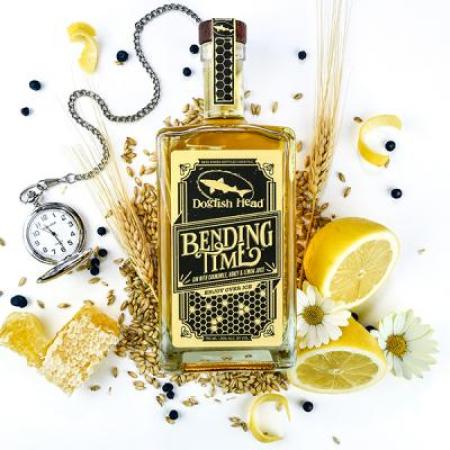 Bending Time
A bright and floral bottled cocktail.
---
Ingredients:
Gin, Chamomile, Honey, Lemon Juice
---
---
Tasting Notes:
Bright dandelion yellow with a floral, honey & citrus aroma. Flavors of  lemon, honey sweetness, floral & earthy. Luscious & bright. 
---
A liquid time capsule from the roaring 20s, Bending Time was inspired by the classic prohibition cocktail lovingly known as the 'Bees Knees.' A term often used throughout that contentious era, the "Bees Knees" was an old-timey way to describe the best of the best. And that's precisely what you'll find when you sip on Bending Time. We've mixed up this timeless cocktail so you don't have to!
Made using our scratch-made and floral whole leaf gin as its base, we blend chamomile, lemon juice and raw, unfiltered honey to transform this timeless sipper into a ready to drink cocktail. With notes of floral and citrus, Bending Time builds on flavors of lemon and honey, resulting in a slight sweetness that's bright and luscious.
DOGFISH HEAD Bending Time Gin Specialty Spirit. 25% Alc/Vol. Dogfish Head Distilling Co., Milton, DE