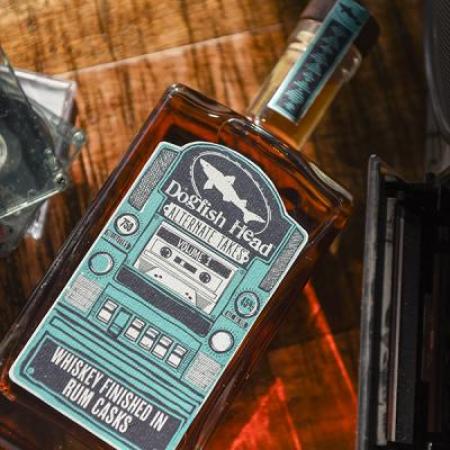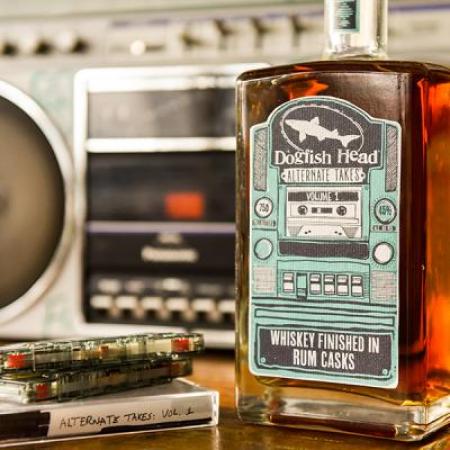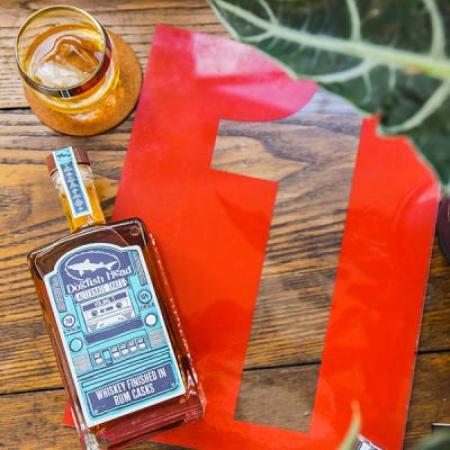 Whiskey Finished In Rum Casks
Alternate Takes Vol 1: An experimental whiskey with a subtle rum finish
---
Ingredients:
2- row barley, Applewood smoked barley, coffee kilned & crystal malts, R-O Water, fermented using our flavorful 'Doggie' yeast
---
Availability:
Delaware, Maryland, Virginia and DC
---
Tasting Notes:
Candied nuts & peppery cinnamon finish with mild smoke & cocoa.
---
In the analog age of music, artists recorded take after take, experimenting with alternate sounds until a great record emerged. Playing on the artistically creative concept of an "alternate take," We experimented with adding a new take on the scratch-made whiskey by exploring alternate barrel finishings, for the first of the series we are using barrels with previously aged our own Barrel Honey Rum.

We approach each creative moment at Dogfish with a thirst to push new and out-of-the-ordinary ideas to the furthest limit, as no liquid concoction is out of bounds, and each take on it is part of the artistic journey,
"Our Alternate Takes whiskey series is an ode of sorts to the mad chemistry of R&D distilling, and we're super excited to share this creatively fresh take on Whiskey Finished in Rum Casks with our Delmarva friends."

- Sam Calagione, Founder & CEO of Dogfish Head Craft Brewery & Dogfish Head Distilling Co.
This whiskey starts in our brewery as a complex beer consisting of mostly specialty malts, including Applewood smoked, coffee kiln and crystal malts. We ferment this beer with our proprietary and flavorful Doggie Ale yeast right alongside beers like 60 Minute IPA and SeaQuench Ale. By tapping into our world-class brewery this whiskey accesses the very best ingredients, equipment and expertise, including removing the grain solids from the liquid prior to fermentation. This process along with our batch-distillation creates a base whiskey that's more delicate and nuanced than a typical American style whiskey.
"This one's charm is in its deceptive simplicity that reveals successively complex character with every sip." - 90 Points Outstanding - Whiskey Advocate
Alternate Takes: Volume 1 is then aged onsite in new charred American oak barrels, then finished in rum casks which previously aged our Barrel Honey Rum (a rum made with sugar cane molasses, honey and aged in American Oak.). The result is a malt whiskey with layers of complexity and exceptional smoothness.
Bronze medal winner in the 2019 USA Spirits Ratings at 75 points.
DOGFISH HEAD Whiskey Finished in Rum Casks. 45% Alc/Vol. Dogfish Head Distilling Co., Milton, DE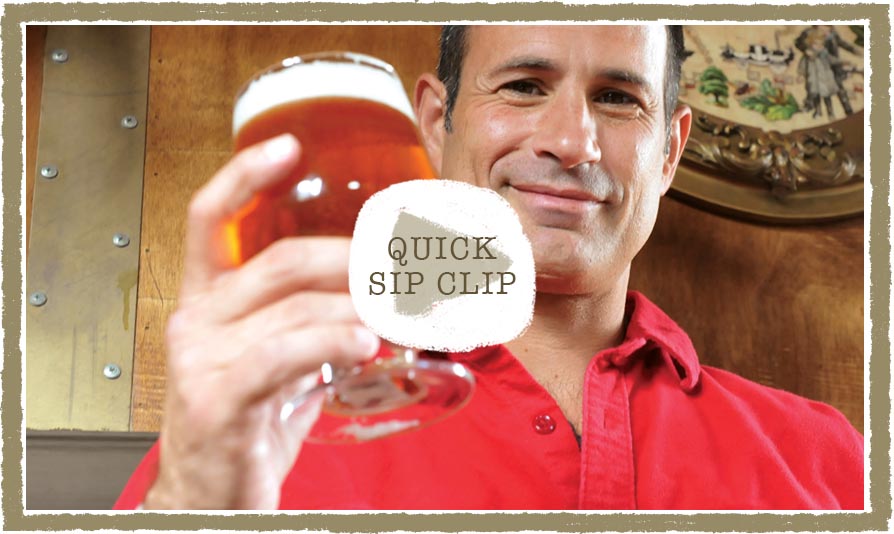 ---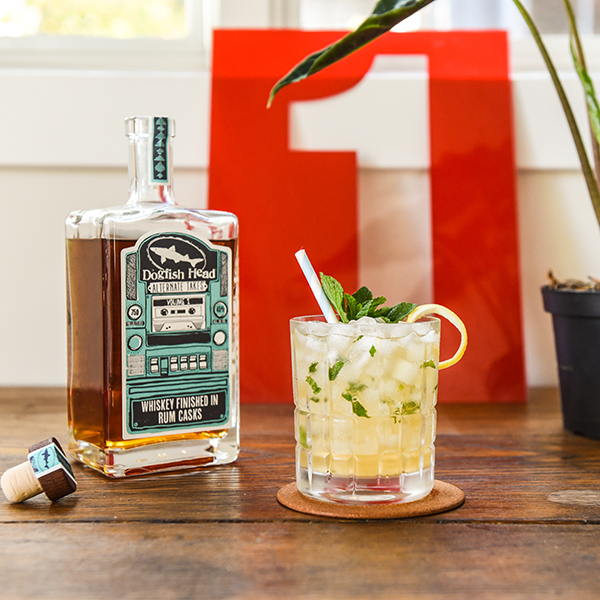 Ingredients:
7 Mint leaves
0.5 oz Simple Syrup
1/2 Lemon
2 oz Whiskey Finished In Rum Casks
Directions:
Muddle sliced lemon half, mint & simple syrup. Add ice & Whiskey Finished In Rum Cask and shake well. Add over crushed ice in a rocks glass & garnish with a mint sprig.