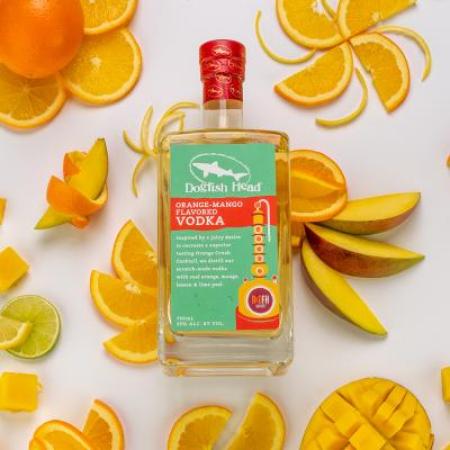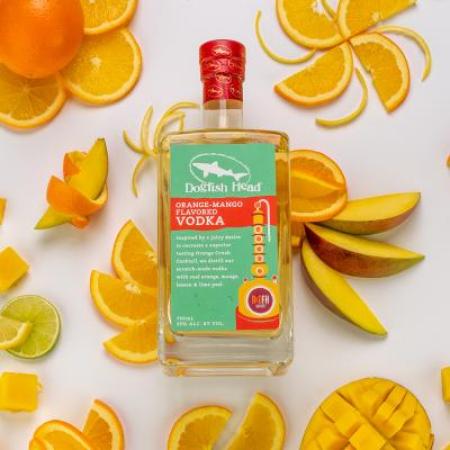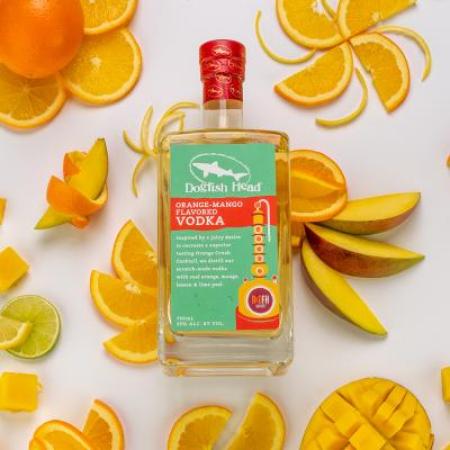 Orange Mango Citrus Vodka
---
Ingredients:
Analog Vodka redistilled with Orange, Mango, Lemon & Lime Peel
---
Availability:
Our Milton brewery & Rehoboth restaurants only
---
Tasting Notes:
Nose: Floral Orange Blossom with notes of tropical Mango.
Palate: Fresh orange zest, zingy/tart lemon-lime blend, ripe sweet mango finish with a lingering citrus zest on the lips and tongue.
---
Introducing Dogfish Head Orange Mango Citrus Vodka, our scratch-made vodka distilled with Orange & Mango plus the addition of real lemon & lime peel! This concoction was designed behind the bar to recreate a superior tasting Skinny Crush Cocktail. Cut out those sugary ingredients & the calories but not the taste!
This summery sipper is only available at our Milton brewery and our Rehoboth brewpub/emPOURium while supplies last.
Simple Skinny Crush Recipe: Dogfish Head Orange Mango Citrus Vodka, Half a freshly squeezed orange, Club Soda, orange wedge for garnish!
DOGFISH HEAD Orange Mango Citrus Vodka. 35% Alc/Vol. Dogfish Head Distilling Co., Milton, DE