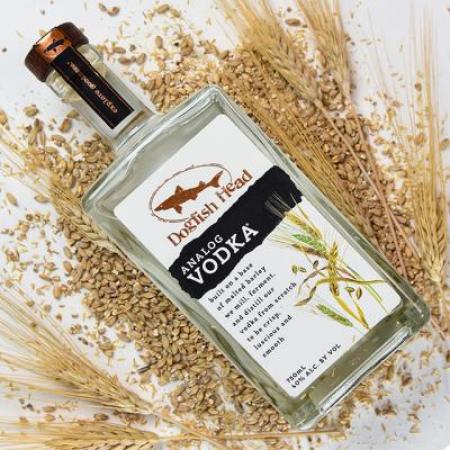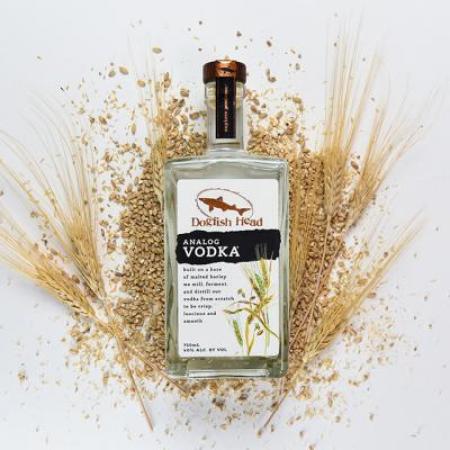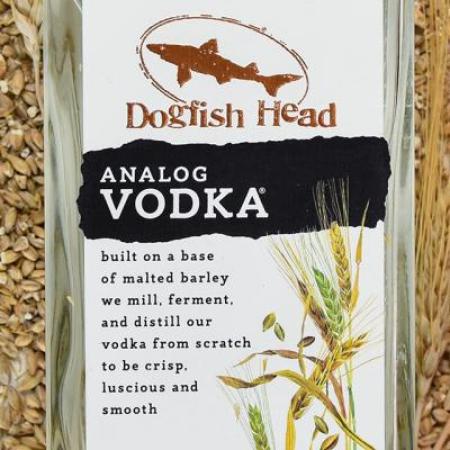 Analog Vodka
Our scratch-made sipping Vodka
Strength:
40% ABV / 80 Proof
---
Ingredients:
2- row barley , R-O Water, fermented using our flavorful 'Doggie' yeast
---
Availability:
DE, MD, VA, DC, PA, NJ
---
Tasting Notes:
It's crisp, with a viscous  sweetness of caramelized sugar, malted barley and a cleansing minerality. Sips more like a whiskey than your typical vodka.
---
'The core of Dogfish Head'
The vodka space is so much like beer in the mid-'90s, when Dogfish Head got its start, dominated by a few conglomerates, liquid void of character and authenticity. We set out to make a vodka that captured the core of Dogfish Head, so it's made with 100% brewer's malt and our proprietary 'Doggie' yeast. Everything is scratch-made, like it used to be, as the name suggests, during a simpler time." – Dogfish Head founder & president Sam Calagione
"One of America's most inventive breweries also makes a worthy sipping vodka." - Paste
Analog Vodka isn't your average Vodka. Made from a base of malted barley that we mill in-house, right alongside our off-centered ales. After the starches in the grain are converted to sugars, the worst is sent to the cellars, where our proprietary 'Doggie' ale yeast converts the sugars to an alcohol target of 7.6%.
In the distillery, we run the wash through our American made 500-gallon copper pot still. The alcohol is stripped, and out comes 80-proof low wine. Then we run the low wine through our 25-foot-tall, 20-plate vodka column, cutting out the heads and tails to capture the hearts, the cleanest part of the spirit. Reverse-osmosis water is added to the 190-proof hearts, and after light filtering, it's time to bottle.
Clean and crisp with subtle grainy sweetness, you'll find hints of pear and cherry that make for a smooth finish.
DOGFISH HEAD Analog Vodka. Vodka 80-90 Proof. 40% Alc/Vol. Dogfish Head Distilling Co., Milton, DE
Dogfish Head Analog Vodka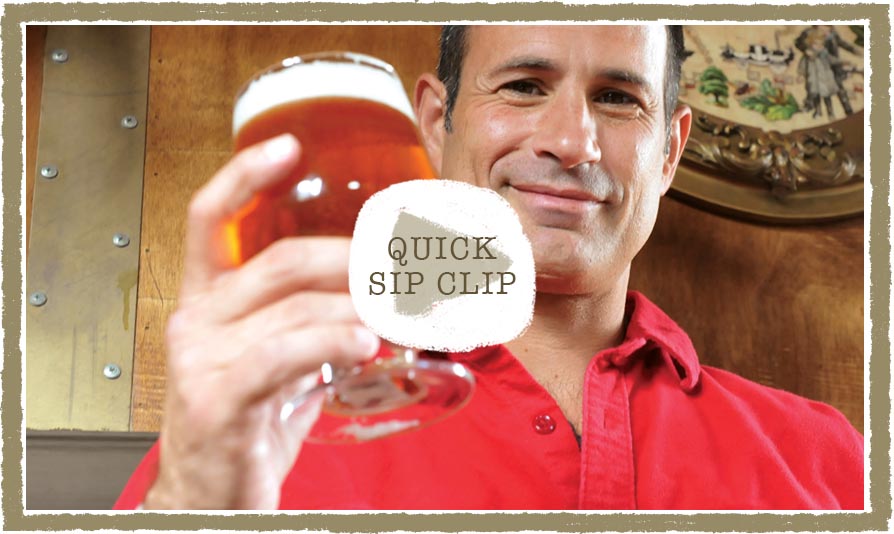 ---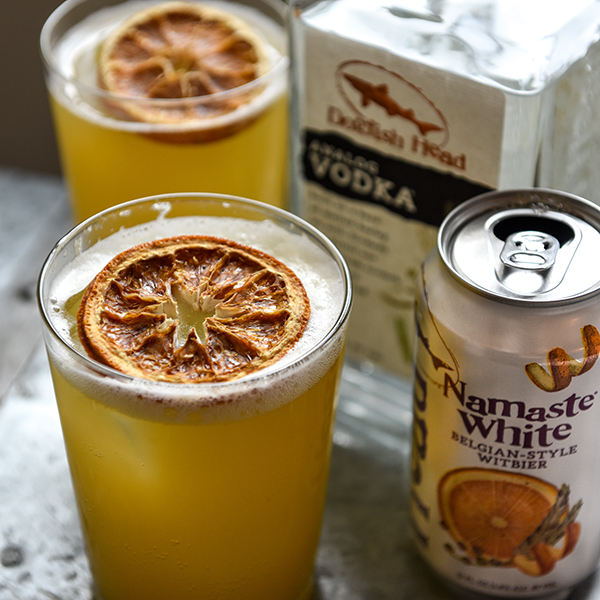 Ingredients:
1 oz. Analog Vodka
1 oz. Fresh Orange Juice
1/2 Lemon Juice
1 oz. Simple Syrup
4 oz. Namaste White
Directions:
Shake all ingredients, except beer, in shaker for 5 seconds. Strain over ice in pint glass. Add Namaste White, gently roll drink or stir to mix.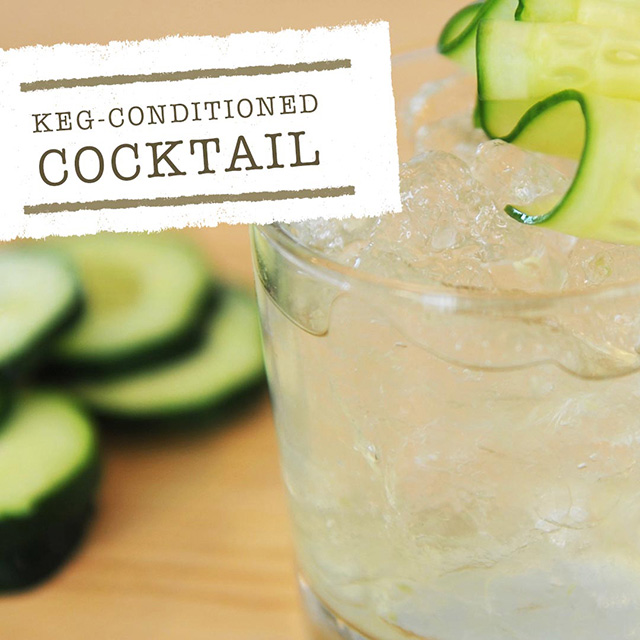 Ingredients:
Milton Mule topped with SuperEIGHT
Directions: