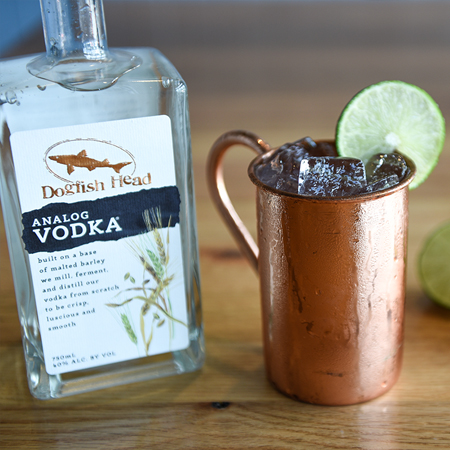 1/2 oz. fresh lime juice
3/4 oz. ginger syrup (ours is house made from freshly squeezed ginger juice and simple syrup)
2 oz. Dogfish Head Analog Vodka
Soda Water
Combine first 3 ingredients in a mixing glass. Whip with 1 cube. Pour into an ice filled Collins Glass. Top with soda. Garnish with a lime and a piece of dried candied ginger on a pick.
Scratch made ginger beer, simple syrup, & Dogfish Head Analog Vodka.