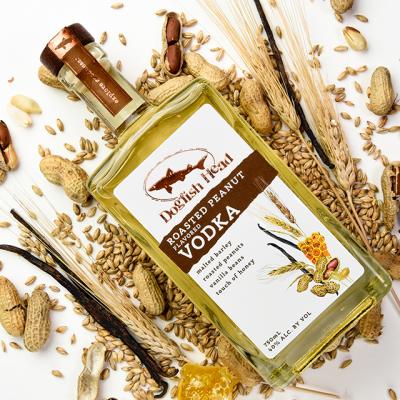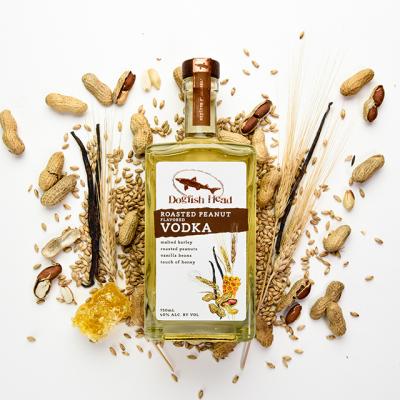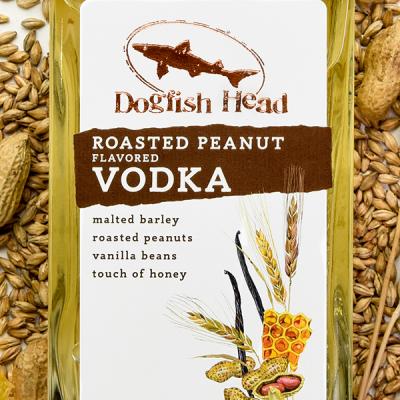 Roasted Peanut Vodka
A Peanut Vodka bursting with Roasty Goodness!
Strength:
40% ABV / 80 Proof
---
Ingredients:
Analog Vodka redistilled with: whole roasted peanuts & vanilla beans, then lightly sweetened with a touch of honey before bottling.
---
Availability:
Delaware (including our Milton brewery & Rehoboth restaurants), Maryland, Virginia and DC starting in early 2018
---
Tasting Notes:
A quick reminder you're sipping vodka disappears into robust flavors of fresh roasted peanuts, and finished with balanced sweetness of local honey.
---
Inspired by the Bunyan's Lunchbox menu, our food truck at our Milton, Delaware campus. When guests aren't munching on an order of whole roasted peanuts, then can find them redistilled in this roasty vodka.
Batch-distilled using our scratch-made Analog Vodka, we soak the distillate with unsalted whole roasted peanuts and vanilla beans for two days before distilling. We then take the finished Vodka and macerate it again with more peanuts and a touch of honey.
A quick reminder you're sipping vodka disappears into robust roasty peanut goodness, and finished light coating honey sweetness. Our favorite way to serve is chilled in a shot, followed by a high-five. Also great in White Russians, milk punches, dessert Martinis or neat over ice.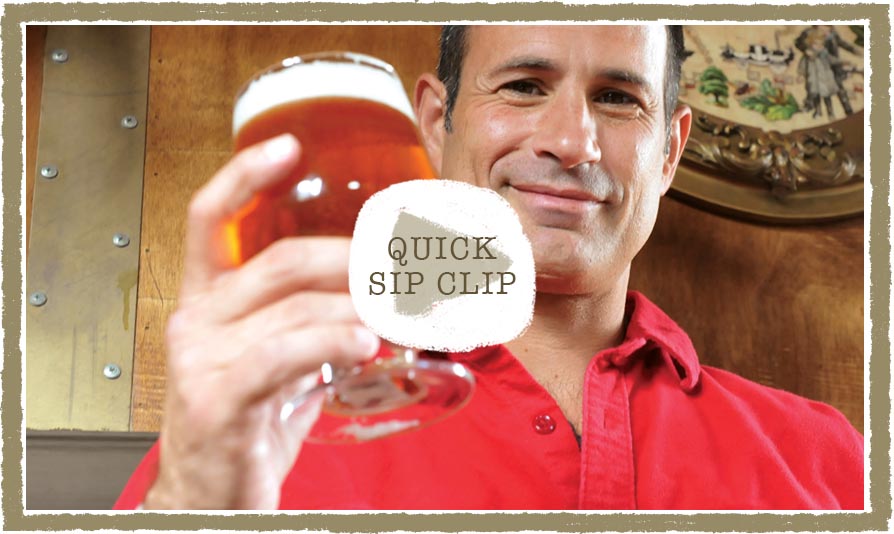 ---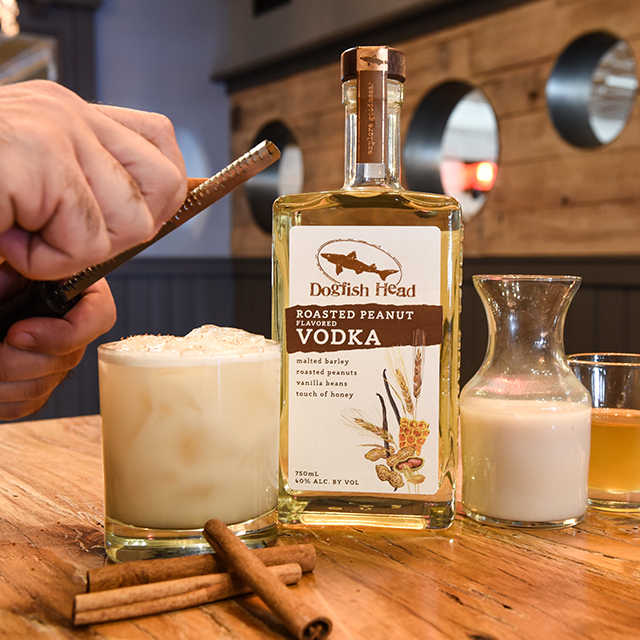 Ingredients:
1.5 oz. Roasted Peanut Vodka
1 oz Honey Syrup 
2 oz Vanilla Almond Milk (unsweetened)
1/4 tsp. Ground Cinnamon
Directions:
Shake ingredients with ice and strain over rocks. Top with Ground Cinnamon.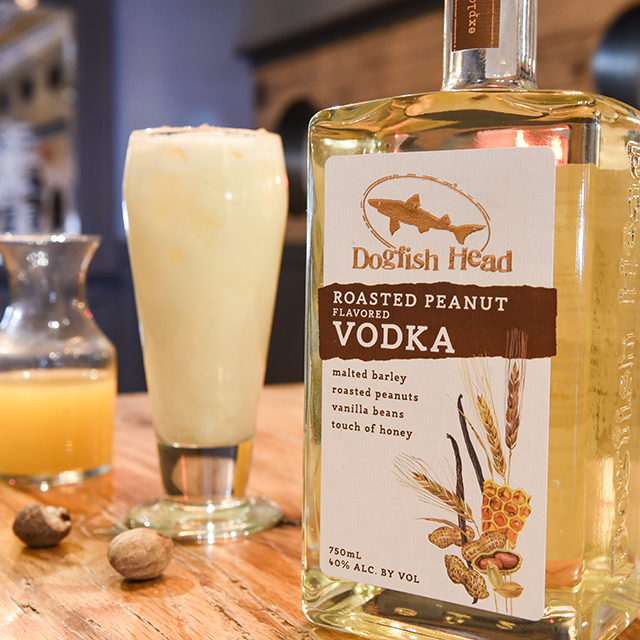 Ingredients:
1.5 oz Roasted Peanut Vodka
2 oz Coconut Milk
2 oz Pineapple Juice
Nutmeg (optional)
Directions:
Shake all ingredients with ice & strain over ice. Garnish with nutmeg.