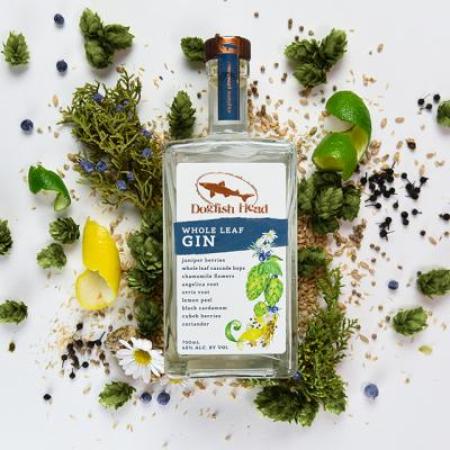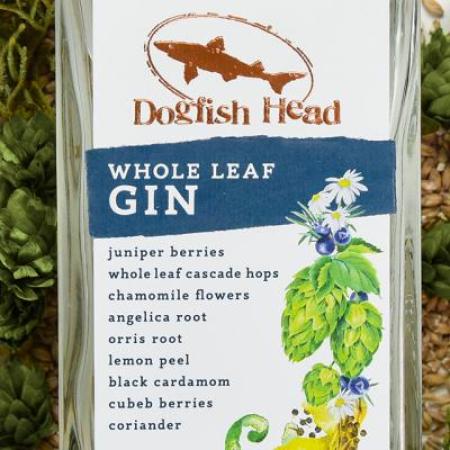 Whole Leaf Gin
Our scratch-made Gin bursting with hops!
Strength:
45% ABV / 90 Proof
---
Ingredients:
Analog Vodka redistilled with Juniper, Coriander, Angelica Root, Lemon Peel, Chamomile Flowers, Cubeb Berries, Orris Root, Black Cardamom, Whole Leaf Cascade Hops
---
---
Tasting Notes:
An earthy gin, with a drying coolness, yet bursting with floral hop goodness. The IPA of spirits!
---
Our Continually Hopped Gin
"Back in '02, Dogfish Head was the first to distill hops in gin. Distilling with hops is tricky, because you are hyper-concentrating flavors, and it can be tough to single out the desirable notes. So we adopted the 'continual hopping' method used to make our signature lineup of IPAs to gradually dose in whole-leaf hops. The result is a gin bursting with hop goodness." – Dogfish Head founder & president Sam Calagione
How it's made
Gin is simply vodka distilled with juniper berries and other botanicals. And what better base to start with than our very own scratch-made Analog Vodka.
Along with coriander seeds, angelica root, chamomile flowers, cubeb berries and other botanicals, Our Distillers add whole-leaf hops in each step of distillation.
DOGFISH HEAD Whole Leaf Gin. Other Gin. 45% Alc/Vol. Dogfish Head Distilling Co., Milton, DE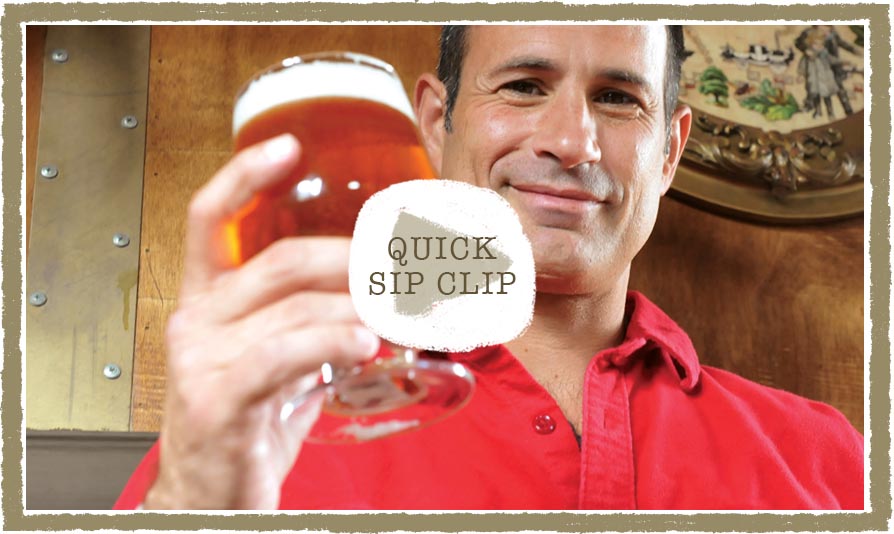 ---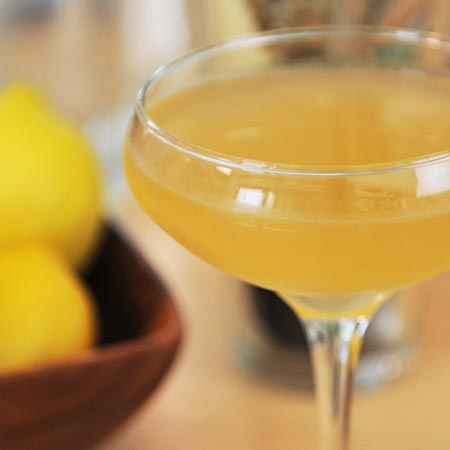 Ingredients:
3/4 oz. Fresh Lemon Juice
3/4 oz. Honey
2 oz. Dogfish Head Whole Leaf Gin
Directions:
Combine all ingredients in a mixing glass. Shake and strain into a martini glass or coupe. No garnish.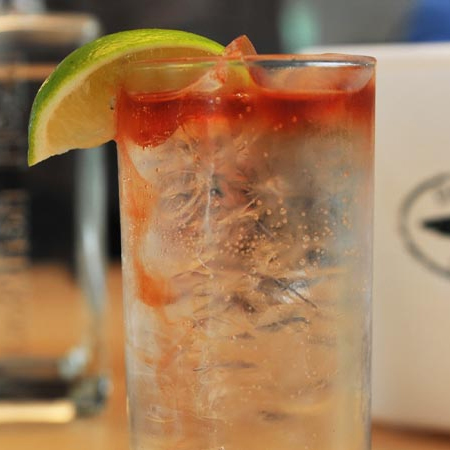 Ingredients:
Tonic Water
Two dashes Fee's Brothers orange bitters
2 oz. Dogfish Head Whole Leaf Gin
Directions:
Fill Collins glass with ice, add gin and top with tonic water. Add two dashes of bitter. Garnish with lemon wedge.