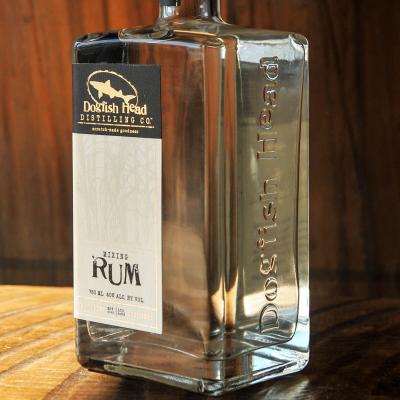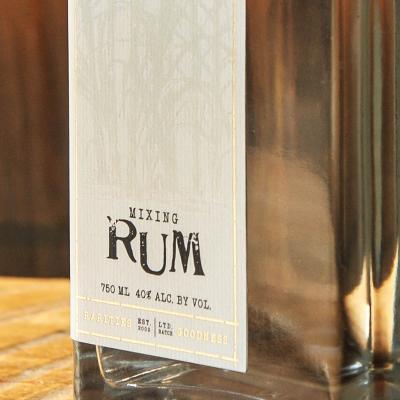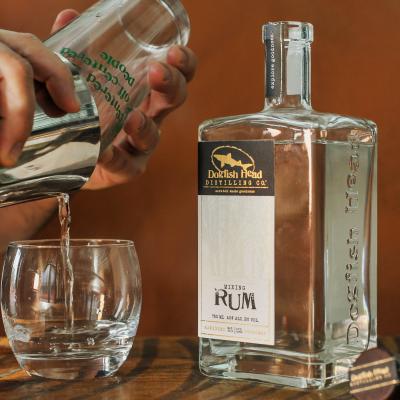 Mixing Rum
Our Bartenders favorite mixing rum
Strength:
40% ABV / 80 Proof
---
Ingredients:
Grade A fancy molasses, fermented using our flavorful 'doggie' yeast
---
Availability:
Our Milton brewery & Rehoboth restaurants only
---
Tasting Notes:
A full flavored white rum starts with the sweet heat of cooked sugar and earthiness of dried fruit, which combined with the underlying fruitiness of melon and banana, wrapped up with the distinct flavor of raw molasses.
---
Our bartender's favorite unaged mixing rum, the perfect canvas for building rum drinks from scratch. Batch-distilled using a wash of Grade A fancy molasses and our proprietary 'Doggie' yeast for subtly sweet goodness.
DOGFISH HEAD Mixing Rum. Other Rum (Gold). 40% Alc/Vol. Dogfish Head Distilling Co., Milton, DE