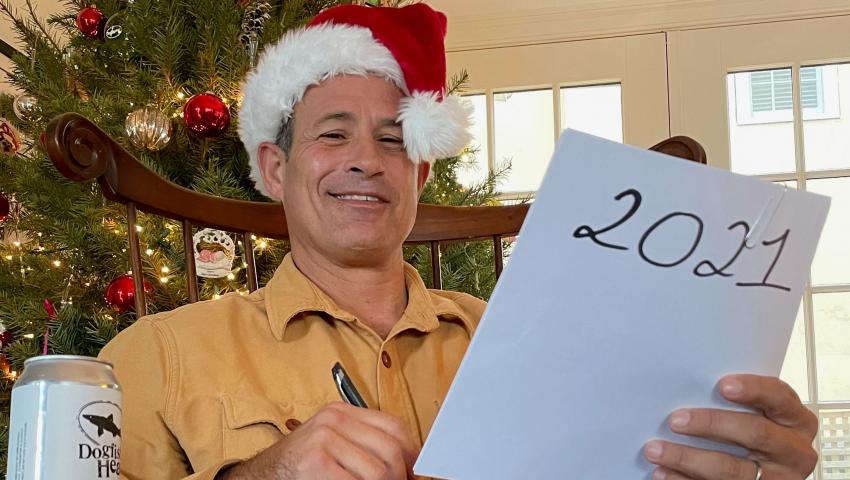 Let's talk 2021 beer plans!
Thursday, December 10, 2020
---
'The most wonderful time of the year' is about to get even better - our 2021 lineup of off-centered ales is here!
"Our annual beer calendar announcement is always one of my favorite times of the year," says Dogfish Head founder and brewer Sam Calagione. "It's a chance to share our newest innovations and hear folks' initial thoughts on the upcoming year's offerings. Personally, I think our 2021 calendar is one of our most exciting (and delicious) yet, but I'll let our drinkers be the judge of that!"
Joining our ever-growing list of nationally-distributed fan-favorites is Hazy-O! and Mango Smoovie. Hitting the market in February, Hazy-O! (7.1% ABV) is an "ooooh-so-juicy" hazy IPA brewed with four types of oats – malted oats, rolled oats, naked oats and oat milk – to create an incredibly juicy and hop-forward beer that is smooth, refreshing and surprisingly sessionable. Mango Smoovie (6.5% ABV) will be the featured springtime release for our Off-Centered Art Series – an annual collection of limited-edition beers that personify the creative expression at the intersection of art and ales. A flavorful, fruited tart ale, Mango Smoovie is brewed with real mango, tangerine, yellow cardamom, rose water and vanilla, and will feature artwork by Ryan Besch, our collaborating artist for our 2021 Off-Centered Art Series!
"I know what you're thinking," said Calagione. "Can it get any cooler than that?! Just wait until you see the new packaging designs for SeaQuench Ale and 90 Minute IPA! I want to give a huge shoutout to all my awesome co-workers – from the folks on our uber talented creative team who played a hand in creating the new artwork for SeaQuench Ale and 90 Minute, to the brewers and distillers who helped bring to life all the off-centered goodness coming your way in 2021, and everyone in between … cheers to you all!"
That's right ... SeaQuench Ale and 90 Minute IPA are sporting brand-new packaging designs! A session sour mash-up of a crisp Kolsch, a salty Gose and a tart Berliner Weiss brewed in sequence with black limes, sour lime juice and sea salt, SeaQuench Ale (4.9% ABV) is the number one-selling sour beer in America. Inspired by our coastal location and inherent connection to the water, SeaQuench Ale's new artwork evokes a nautical-themed spirit with hand-drawn ocean waves and a floating buoy atop its iconic, seafoam green color scheme. One of the first Imperial IPAs and Dogfish Head's first continually hopped beer, 90 Minute IPA's (9.0% ABV) powerful malt backbone supports the beer's extreme hopping rate to produce an unapologetic brew with rich pine and fruity citrus hop aromas, and a pungent, not crushing, hop flavor. Also designed by Ryan Besch, 90 Minute IPA's new artwork tells the story of continual hopping through a depiction of our original continual hopping machine, our old school vibrating football game, complete with a determined football player and a slew of hops cascading about the scene.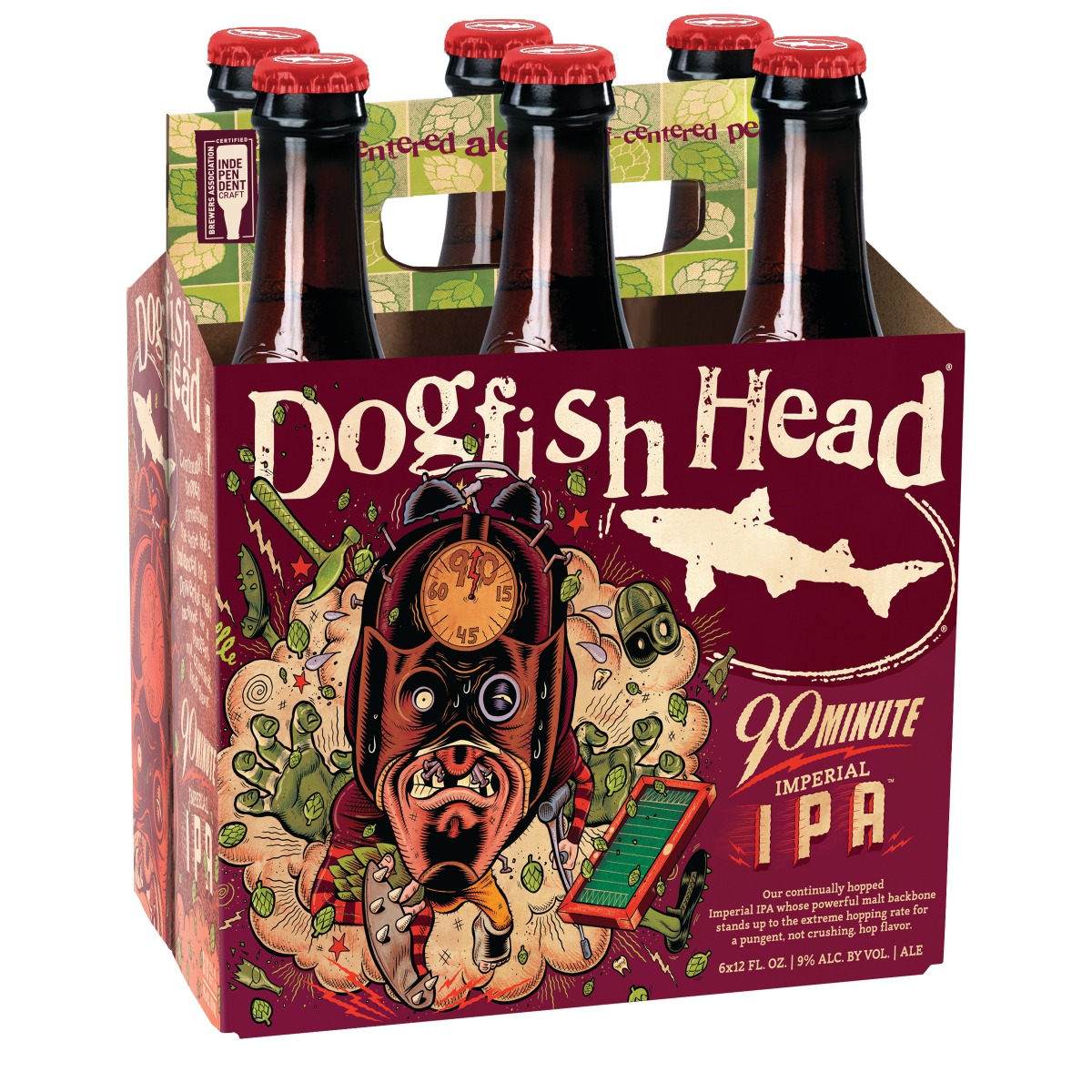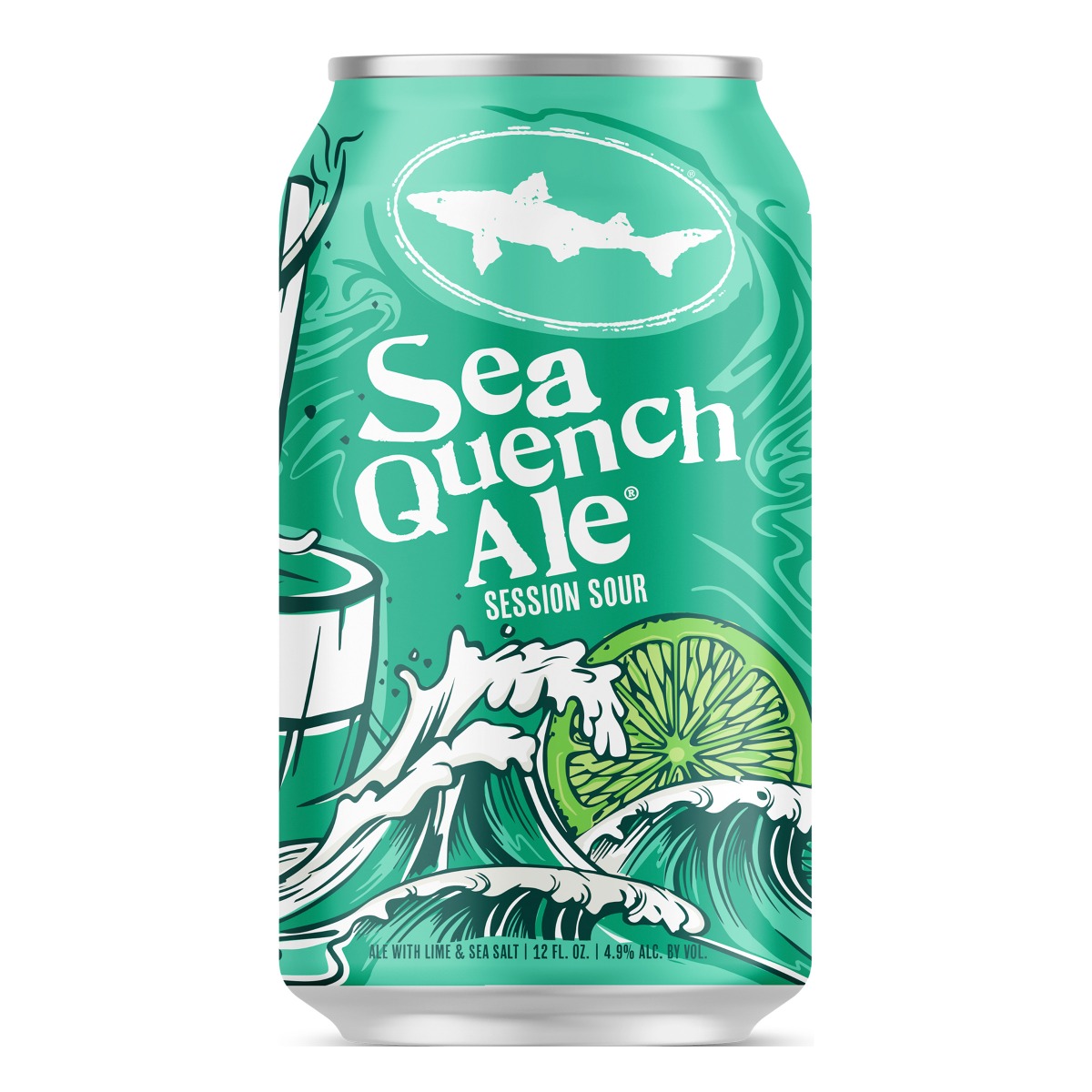 "And the goodness doesn't stop there! Next year, we've got even more new and innovative libations coming out of our distillery and beyond … but that's a story for another time," Calagione said slyly. "More details are coming soon, so keep an eye on our website and social media channels for all the latest."
Our full 2021 beer calendar includes the following off-centered ales. Click here to locate our off-centered ales near you!
Year-Round Offerings:
Seasonal, Off-Centered Art Series Ales: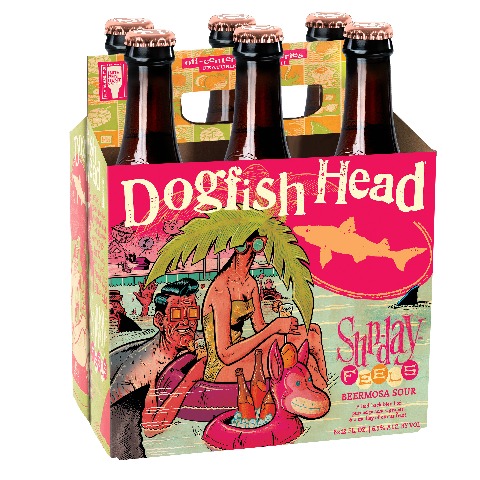 Occasionals:

But wait ... there's more! In the 2 decades that we've been distilling here at Dogfish Head, we've introduced a portfolio of award-winning whiskeys, each scratch-made with their unique, off-centered story and process. Now introducing our most robust, high end, most special whiskey ... 'Let's Get Lost, American Single Malt Whiskey' - a Gold Medal winner in the 2020 L.A. Spirits Awards! Distilled from scratch using a custom blend of malted barley and aged over three years in charred oak barrels, it's an an intensely immersive whiskey, layered and nuanced, both warming and enticing. 'Let's Get Lost' will officially hit shelves (where our full-proof spirits are sold) in 750 ml. bottles in August of 2021, just ahead of fall whiskey drinking season!, but we're so excited for its launch next year that we decided to bottle up a small batch of 375 ml. bottles for our fans this holiday season! These hand-dipped bottles are available for a limited-time for $30 a bottle at the Dogfish Head Tasting Room & Kitchen in Milton, and our Off-Centered EmPOURium in Rehoboth as of today, while they last!
With old favorites returning and new releases joining the lineup, you'll notice a few off-centered ales missing from this year's calendar. Brews like 120 Minute IPA, Palo Santo Marron, SuperEIGHT, and Midas Touch. As much as we're going to miss them, we're excited for what's in store for 2021 (and we hope you are too)! And since we're always bringing back brews of yesteryear, this is more of a 'see you later,' rather than 'goodbye.'
Be sure to check back regularly for updates on brewpub and tasting room exclusives, as well as limited edition bottle releases!