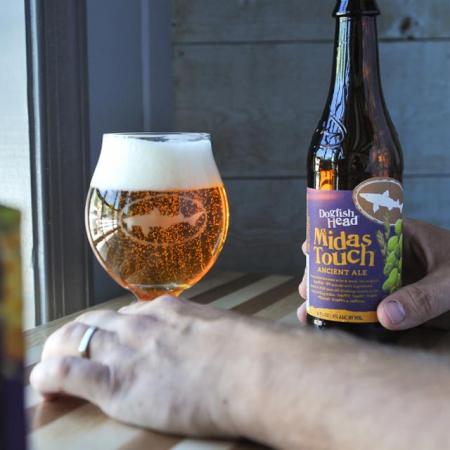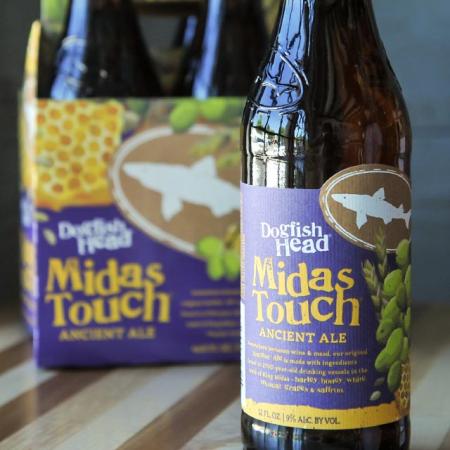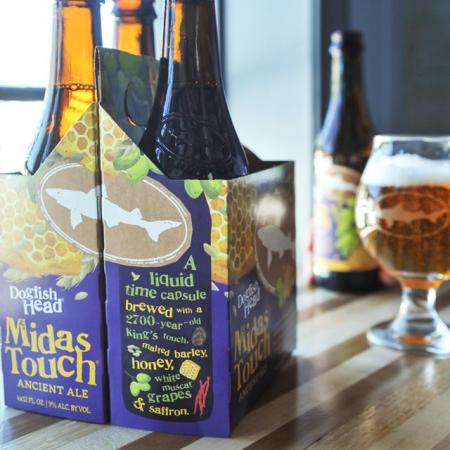 Midas Touch
A beer / wine / mead hybrid 2700 years in the making
This was the first beer in our Ancient Ales series.
This sweet yet dry beer is made with ingredients found in 2,700-year-old drinking vessels from the tomb of King Midas. Somewhere between beer, wine and mead, Midas will please the chardonnay and beer drinker alike.
For years, Dogfish Head has worked with biomolecular archaeologist Dr. Patrick McGovern to bring Ancient Ales to life. For more on Midas Touch and the experience of Penn Museum excavators as they uncovered the tomb of the legendary King Midas, read this essay from Dr. Pat.
---
Enjoy
---
---
Pan-Asian dishes, risotto, curries, baked fish and chicken
---
Experience
---
Honey, muscat grapes & subtle melon notes
---
Honey, muscat grapes & biscuity malt notes 
---
Sweet up front with a dry, crisp and clean finish
---