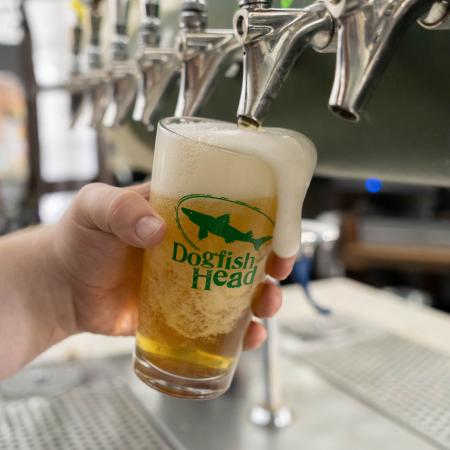 Blue Hen Pilsner
What's that old saying? Sometimes less is more? That's precisely the story of our Blue Hen Pilsner.
This crisp and refreshing pilsner is brewed with only four ingredients – water, hops, yeast, and Delaware-grown and malted barley. Giving a loving nod to our slight yet mighty home state, the label art features the Delaware state bird and a color palette similar to that of the Delaware state flag!
Available as an exclusive in our new Hoppy Variety Pack - a 12-pack of 12 oz. cans that includes 60 Minute, 90 Minute, Slightly Mighty and Blue Hen Pilsner.
Dogfish Head Blue Hen Pil
---