It's time for the 2022 beverage calendar!
Wednesday, December 08, 2021
---
It's the most wonderful time of the year because it's time to talk all things beer … and spirits! With innovation and experimentation at the core of who we are here at Dogfish Head, our 2022 release calendar features new and old friends alike with the same off-beat approach to liquid artistry that you've come to know and love. In this year's lineup of regional and national releases, you'll find everyday favorites, newly imagined off-centered ales, culinary-crafted canned cocktails, and scratch-made distilled spirits. Whatever your taste may be … we've got you covered!
"I'm psyched to say we have an awesome blend of innovations and perennial faves comin' at ya from both our beer and spirits world," says Dogfish Head founder Sam Calagione. "Check it out!"
Off-Centered Art Series:
Celebrating the magic at the intersection of art and ales, our annual Off-Centered Art Series is a collection of four beers featuring label artwork by a different graphic artist. The Off-Centered Art Series includes the iconic Punkin Ale, as well as three brand-new beers, Where the Wild Hops Are, Mandarin Orange & Mango Crush and a collaborative Red Ale to end the year.
For next year's Off-Centered Art Series, we've teamed up with Max Mahn, a printmaker and illustrator out of Missoula, Montana. Known for his detail-oriented designs, Max has worked with clients of all shapes and sizes – pizzerias, film festivals, newspapers, breweries and his favorite, bands. Throughout his career, Max has created gig posters for the likes of My Morning Jacket, Ween, Wilco and more. To check out Max's work, visit www.twinhomeprints.com.
Return of the Caution Cap Series:
Craft beer fans rejoice – the Caution Caps ARE BACK! Made up of beers clocking in at 15.0% ABV or higher, the Caution Cap series is marked by distinct neon yellow and black caps, each adorned with a caution exclamation mark … er, shark. Beginning in 2022, we'll be releasing, on an annual basis, two of our most sought-after Caution Cap beers - 120 Minute IPA and World Wide Stout - alternating between their original recipes and unique, collectable varietals. Next year, you can expect 120 Minute IPA in its original glory, as well as a new, limited-edition varietal of World Wide Stout.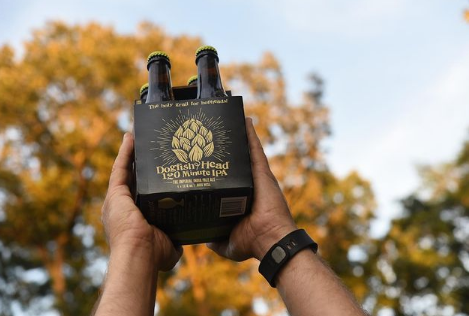 Culinary-Crafted Canned Cocktails:
Harnessing nearly 20 years of award-winning distilling experience, we've developed a lineup of culinary-crafted, ready-to-drink Canned Cocktails featuring our house-made spirits combined with fresh culinary ingredients. With our recent introduction of Blood Orange & Mango Vodka Crush and Lemon & Lime Gin Crush, Dogfish Head's Canned Cocktail portfolio touts four uniquely tasty libations.
Making its way to shelves from coast-to-coast NOW, we launched our first-ever Canned Cocktails Variety 8pk/12oz cans, the Bar Cart Variety Pack. Containing two cans of each of the previously-mentioned, ready-to-drink offerings, the Bar Cart Variety Pack will be available year-round, with an updated recipe mix slated to debut next fall.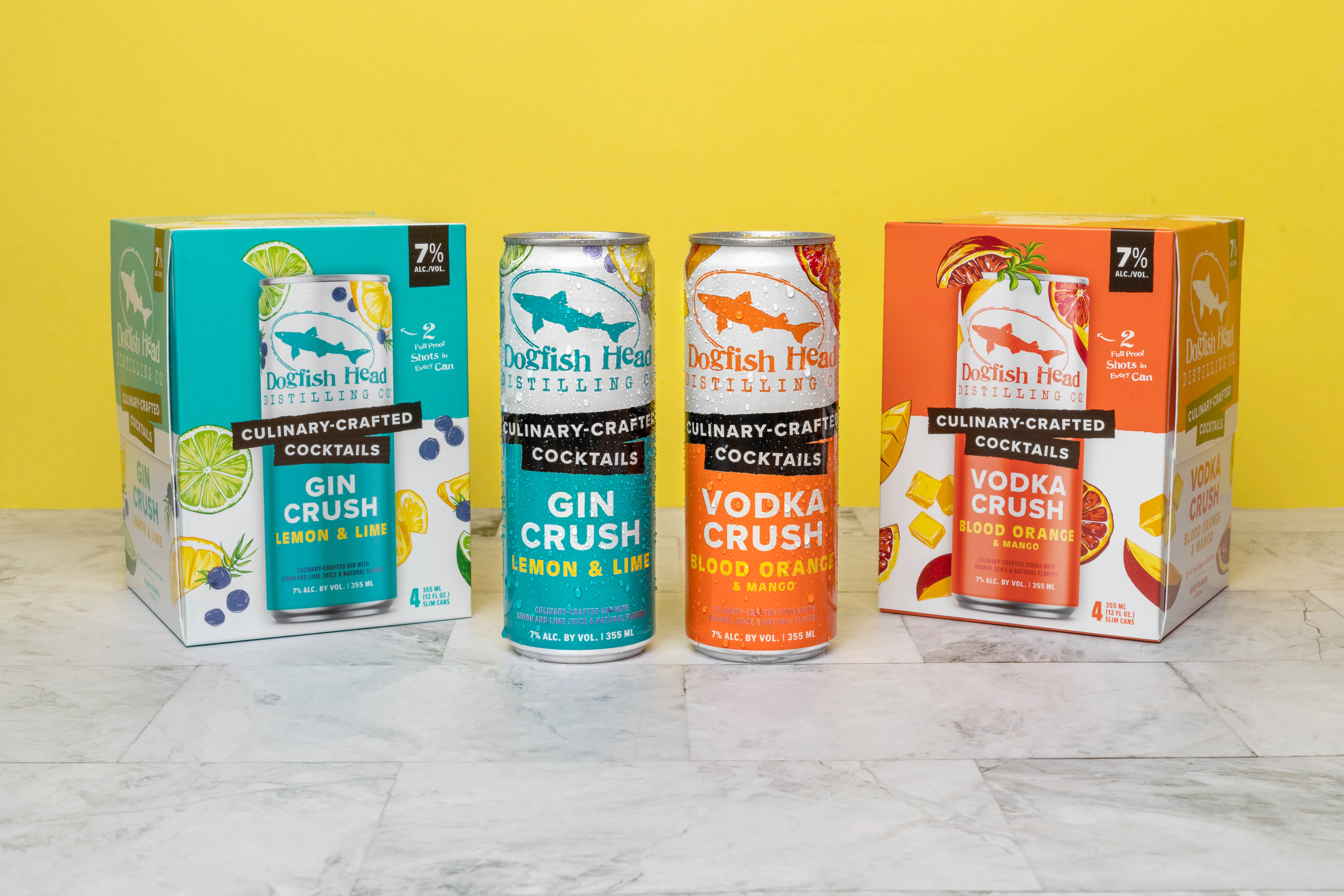 Everyday Beers: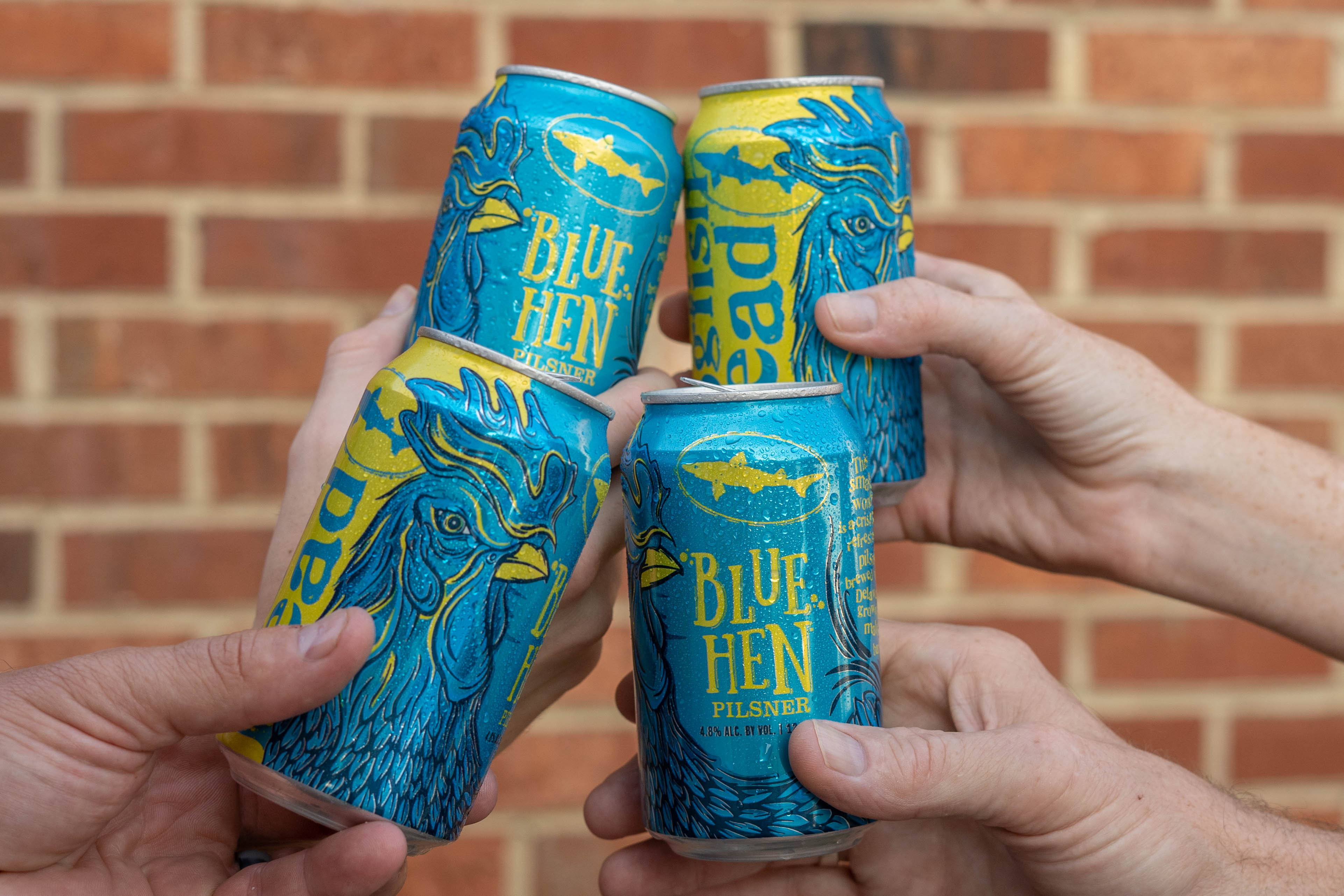 Limited-Edition Variety Packs:
Next year, we'll debut a lineup of seasonal variety pack, each featuring a selection of year-round brews, as well as one limited-edition, variety pack exclusive.
Exciting stuff ... right?! It's shaping up to be a rather delicious 2022.
Not seeing one of your favorites? There's a good chance it might pop up as an exclusive at one of our coastal Delaware properties or Dogfish Head Miami! With more than 100+ unique brews planned between Rehoboth, Milton and Miami, there's no shortage of opportunities to bring back some of our most beloved beers, as well follow our collective muse on an ever-evolving creative journey.
And while crafting a release calendar may appear to be a fairly simple task, trust that there's a whole lot of moving parts and people involved in the process. Here's a peek behind the curtain at what it takes to cook up our beverage calendar…
Download the full 2022 release calendar here. Make it your desktop background, pin it to the wall, or frame it. Whatever you do ... just make sure you have it!