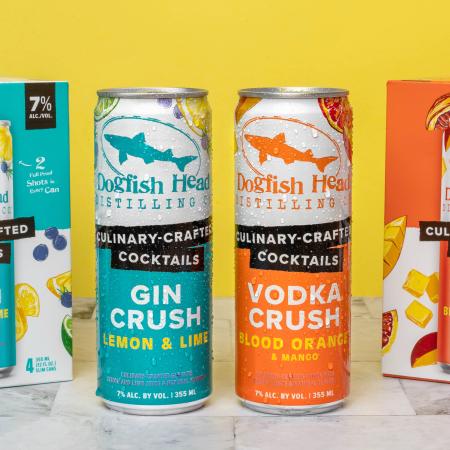 Blood Orange & Mango Vodka Crush
Culinary-Crafted Cocktail Distilled from Blood Oranges & Mango
Sweet and tart play back and forth bringing balance to this cocktail.  Juicy orange rind backed up with dried mango flavors. Light & Drinkable, with a lingering acidity and astringency.
---
Inspired by the sun, surf & beaches of our seaside home, we crafted a new take on the crush cocktail that is both citrus-forward & crush-able.
At its heart, vodka is distilled over blood oranges & mango, then topped with orange & mango juice & a touch of citrus for a cocktail that's bursting with juicy flavor.
Dogfish Head Blood Orange