Welcome to Miami, we're going to Miami … to begin a residency at Concrete Beach Brewery!
Thursday, February 13, 2020
---
We're heading south to begin an ongoing residency with our co-workers of Concrete Beach Brewery at their Wynwood-based Social Hall! To kick off this exciting new adventure, you'll find us in the brewhouse on Friday, Feb. 21 for a collaboration brew day with Concrete Beach and their friends, Argentinian-based Cerveza Artesanal Okcidenta. This date also marks the kick off for the inclusion of numerous Dogfish Head beers being available on tap on an ongoing basis, and the breweries' first collaborative event – a Beachside Brewers Chat happy hour and meet and greet with Dogfish Head founder Sam Calagione, Okcidenta's Marco Málaga and the Concrete Beach Brewery team.
The beer, De Las Americas, is a kettle-sour, with a nod to each of our brewery's respective regions of the world. It features Floridian guava, Delaware-grown wheat, Argentinian rose hips, Argentinean river island honey and a unique sour culture from Okcidenta's Barrel Program. The beer will be available on draft at the Concrete Beach Social Hall beginning March 13.
The Beachside Brewers Chat on the 21st will take place from 5:00–7:00 p.m. and all Concrete Beach and Dogfish Head beers will be $2 off and attendees will take home a specialty Dogfish Head pint glass, available while supplies last. Event is open to the public.
"I'm looking forward to working with Eric and Paul at Concrete Beach on a whole series of collaborative brews," says Dogfish Head founder Sam Calagione. "As we move forward together with our Dogfish brewers and like-minded creative brewers, like our inaugural project with Marco and the team from Okcidenta."
As part of the new residency, we're planning a variety of collaboration brews with our Concrete Beach brothers and sisters, focusing on session and sour ales utilizing local ingredients with De Las Americas being the first. We'll also be working together on a series of events throughout the spring featuring our signature Randall the Enamel Animal device that infuses beer with flavor-enhancing ingredients.
"We're so excited to work with our Dogfish Head co-workers for the first time and get the chance to collaborate on an intercoastal brew with our friends from Okcidenta in Argentina, using ingredients that represent our homes across 'Las Americas,' says Concrete Beach head brewer Paul Frederickson. "We're also happy to introduce some Dogfish Head styles to our draft lines on a more regular basis. This is the beginning of a bright future working with the Dogfish team and other like-minded breweries."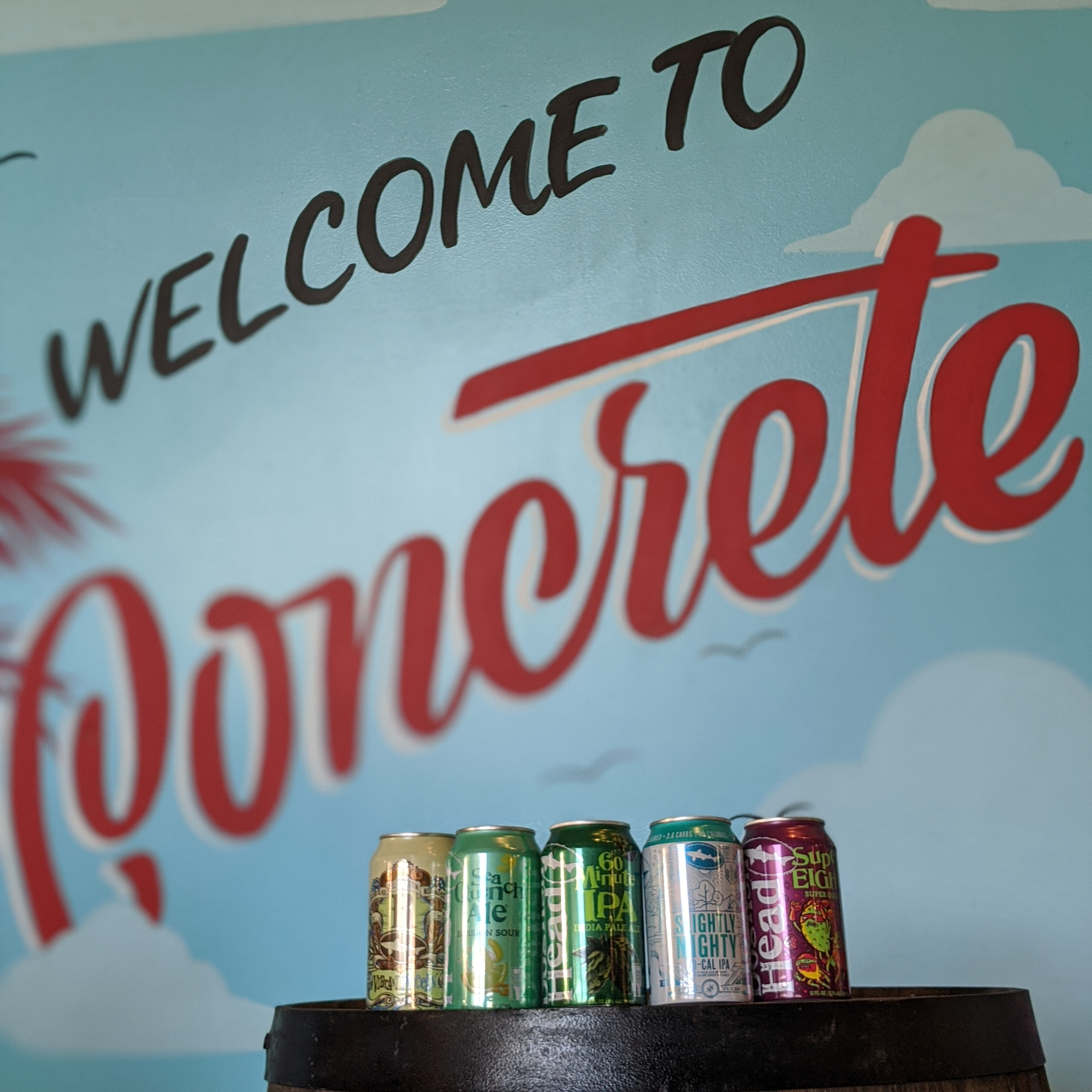 Wondering what off-centered ales you'll be able to find on tap? Beginning Feb. 21, look for…