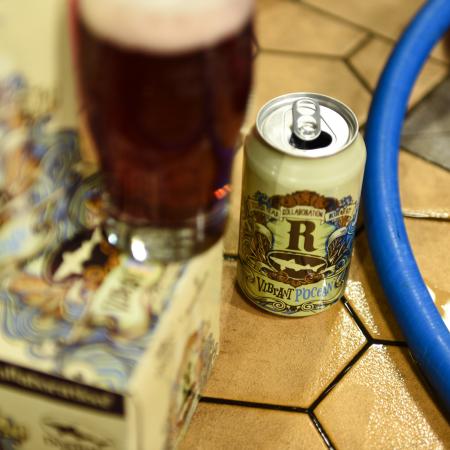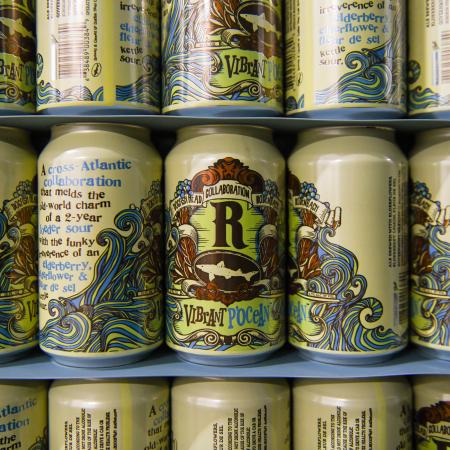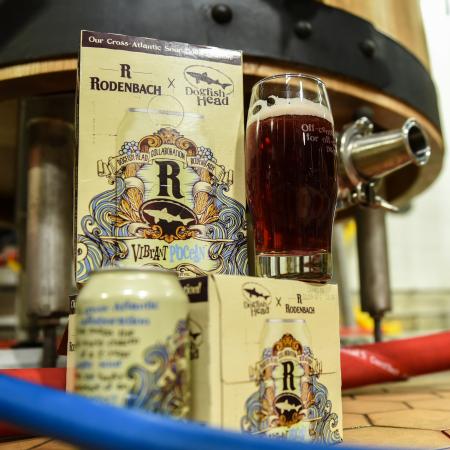 Vibrant P'Ocean
A collaboration 200 years in the making
It was at an annual meeting of the world's leading brewers (the Craft Brewers Conference in 2018) that our relationship with Rodenbach began, blossoming over a few good sour beers.
Inspired by the ocean that connects us, Vibrant P'Ocean is a complex, ruby-colored ale with tart, dry flavors of jammy berries and floral lemon. To create this trans-oceanic potion, we carefully combined two unique base beers – one developed by Rodenbach and the other by our brewers here in Milton.
Rodenbach's portion – a two-year, foeder-aged sour from its legendary, standing oak casks – was brewed in Belgium before making its 3,400-mile (or 1,000-nautical league) voyage to Delaware.
From there, it was blended with our portion – a kettle sour brewed with pilsner malt, malted wheat, elderberry, elderflower, sliced lemons and Belgian fleur-de-sel.
"We are absolutely honored to be the first to collaborate and create a beer in partnership with Rodenbach, the world's most well-respected maker of sour beers," says Dogfish Head founder Sam Calagione. "I'm proud to say that our teams contributed equally on every creative facet of this beer – from the brainstorm to the brew to calibrating the vibrant, red hue of the beer though specific grain and fruit blends. We really took our time and focused on creating a mouth-puckeringly magical drinking experience."
---
Experience
Ruby-aubergine hue with a light pink head
---
Complex berries, floral, hint of citrus
---
Tart, dry, berries, jammy, floral notes, lemon
---
Light-bodied and quenching
---
Off-Centered Gear