We took our Firefly Ale and remixed it for this year's Firefly Music Festival
Tuesday, March 20, 2018
---
Drum roll, please! Now in our seventh year as the official craft brewery of Firefly Music Festival, we took our beloved Firefly Ale - an English-style pale ale - and remixed it with a little help from a few thousand of our closest friends!
During the week of March 12, both Dogfish and Firefly took to our social media channels to ask fans to take part in creating a unique spin on the original Firefly Ale. With a pale ale as the base, folks had the chance to choose between grapefruit, yuzu or guava as the new featured ingredient for the 2018 remix of Firefly Ale. The results? The freshly twisted Firefly Ale mashup will be brewed with guava puree and coconut flower nectar. Clocking in at 5% ABV, this complex summer sipper is full of tropical fruit notes with a subtle sweetness. The perfect sessionable pale ale for those days and nights in The Woodlands!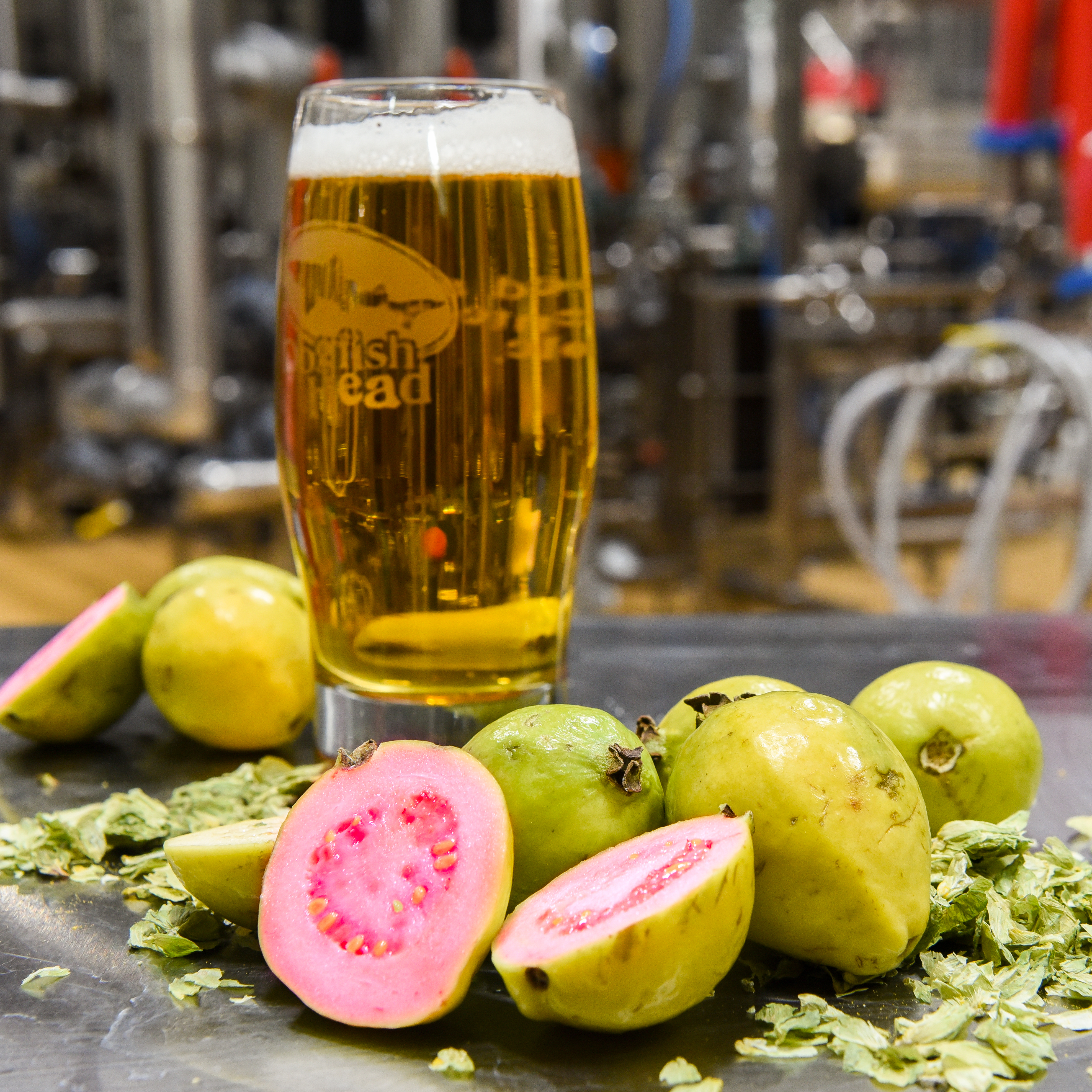 You can find this crisp new version of our Firefly Ale on tap in the Dogfish Head 'Brewery' tent throughout the festival this June 14 - 17. The Brewery will also feature a slew of new enhancements including the 'SeaQuench Ale Shade Station,' where festival-goers can kick back between shows and enjoy a cold beverage, a Dogfish merchandise shop, two can bars with 19.2oz cans of 60 Minute IPA and SeaQuench Ale, and Dogfish Head Distilling Co. cocktails. Additional fan-favorites like 60 Minute IPA, 90 Minute IPA, SeaQuench Ale, Flesh & Blood IPA, Namaste White, Firefly Ale, Midas Touch and Dragons & YumYums will also be on tap, along with specialty tapping events featuring beers like Liquid Truth Serum, Lupu-Luau IPA and Mixed Media!
With a killer lineup and fresh new beer, we can't wait for June to roll around. We'll meet you in The Woodlands!