On the road with Mother Nature … let's do this!
Thursday, July 01, 2021
---
It's been months in the making … an epic road trip from Florida to Maine with one very clear mission: learn more about the environmental issues facing us globally and on a localized level. And who better to help us along our 'Mother Nature, Let's Do This!' journey than our longtime partners at The Nature Conservancy (TNC), one of the world's leading conservation organizations.
With a restless desire to explore at the heart of everything we do, Dogfish Head founders Sam & Mariah Calagione were eager to dive in on an eco-friendly road trip. So, they packed up and hit the road for a month-long journey in our backyard that is the eastern seaboard. From oyster reefs to the very first TNC preserve, we've captured it all in a four-episode 'Mother Nature, Let's Do This!' docuseries highlighting the East Coast conservation initiatives of The Nature Conservancy.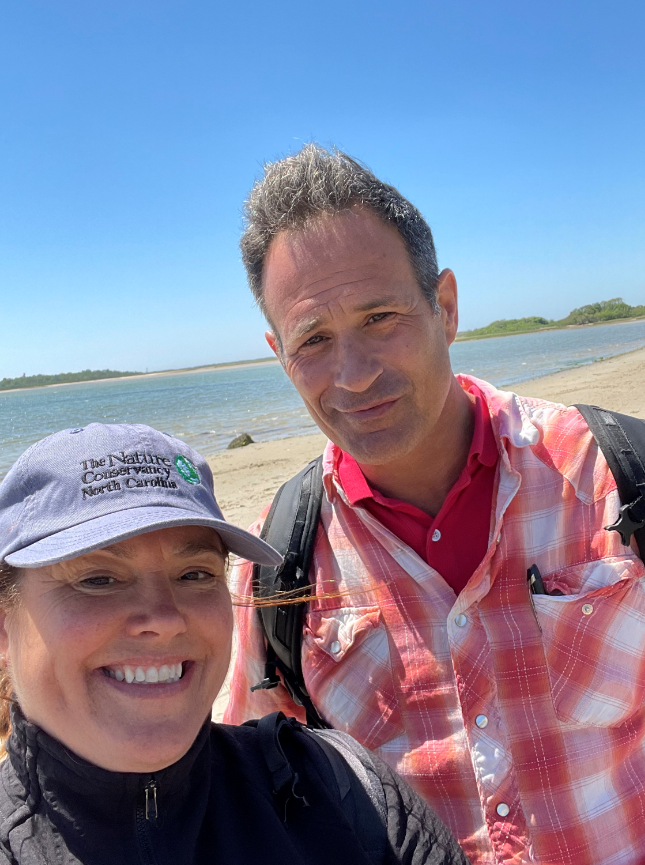 The journey starts Miami, Florida, home of our newest brewpub – Dogfish Head Miami – and ventures north to Dogfish Head, Maine – the very region we nabbed our name. Throughout the trip, Sam and Mariah stop at various preserved lands and project sites to learn about TNC's East Coast conservation initiatives, speak to local environmental experts and explore Mother Nature's splendors.
"Our 'Mother Nature, Let's Do This!' road trip was a truly eye-opening and humbling experience," says Sam. "At Dogfish Head, we rely on the bounties of Mother Nature to provide us with the fresh culinary ingredients used in both our off-centered ales and eats. Visiting preserved lands and project sites along the eastern seaboard and learning about the environmental threats each is facing exponentially increased my appreciation for our planet and reinforced the notion that, as human beings, we have a duty to protect and give back to the Earth. Throughout our journey, we saw some incredible natural beauty and witnessed some really impactful work by the passionate and talented TNC network and their collaborative partners on so many dynamic and complimentary projects. It made me even more excited to call TNC a partner and more appreciative of nature's many wonders. That's why Mariah and I ended each day with an off-centered ale, raising our glasses in a toast to Mother Nature."
As part of our yearlong 'Mother Nature, Let's Do This!' program challenging beer and nature lovers alike to get outside, this new docuseries is intended to raise awareness of the environmental issues facing America's eastern seaboard and inspire you, dear reader, to do your part to protect planet Earth. During their road trip, Sam and Mariah spent their days exploring nature and their nights discussing their many learnings over off-centered ales. Throughout the month-long excursion, our dynamic duo visited with TNC at 13 outdoor sites and met up with the folks at Epiphany Craft Malt. Each stop offered a unique educational opportunity.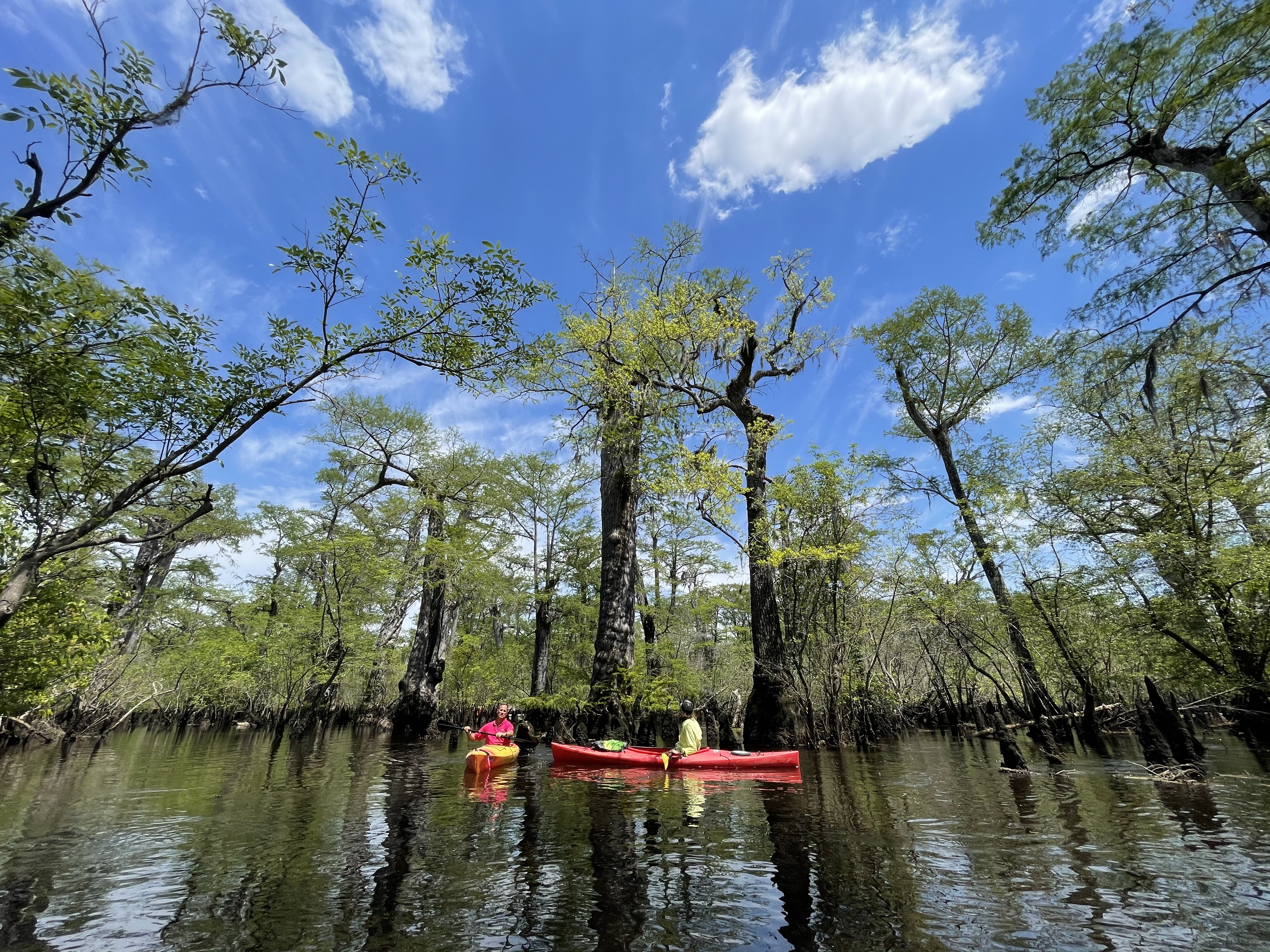 Each episode of the 'Mother Nature, Let's Do This!' docuseries encompasses 3-4 of Sam and Mariah's stops, as well as provides viewers with off-centered beer pairings for their post-adventure celebrations. Enjoy a SeaQuench Ale – a refreshing session sour with limes, black limes and sea salt, after a water-centric excursion – or crack open a Lemon Quest – a non-alcoholic fruited wheat brew, as a tasty alternative for sipping after a more intense escapade.
"Having the chance to see TNC's work along the coast was nothing short of amazing," says Mariah. "I particularly loved learning about the nature-based solutions like living reefs and marsh restoration to protect from flooding. Sam and I are excited to share these stories with our drinkers and lift a glass of 60 Minute IPA in support of the fantastic work Mother Nature can do when we let her!"
Our relationship with TNC dates back to 2007. Since then, we've worked to raise funds for the conservation of TNC's preserved lands and waters in Delaware, and as of 2020, have contributed more than $1MM to support TNC's Delaware Chapter. At the start of 2021, Dogfish Head and TNC took our partnership to new heights with a national 'Mother Nature, Let's Do This!' initiative, a yearlong program designed to challenge folks everywhere to get outside and enjoy the great outdoors.
"From rapid climate change to biodiversity loss, TNC works to address some of the biggest, most complex challenges of our lives," said TNC's Chief Marketing & Communications Officer, Meg Goldthwaite. "We are thrilled to team up around this road trip docuseries so that we can shine a light on the crucial conservation work that's being implemented up and down the East Coast and inspire nature-lovers everywhere to protect the earth so we can all continue to enjoy and explore it for generations to come."
WATCH ALL FOUR EPISODES NOW - CLICK HERE!
To learn more about TNC, its East Coast conservation initiatives and how to get involved, check out www.nature.org.
Dogfish Head is a proud supporter of The Nature Conservancy (TNC) and its mission to conserve the lands & waters on which all life depends' (www.nature.org). TNC does not endorse any specific product, including all those visible in the road trip docuseries. Purchase of Dogfish Head products will not result in a contribution to TNC. Learn more at www.dogfish.com/TNC.
---
With all this talk of Mother Nature, let's talk about one of the best ways to get out and enjoy all that the great outdoors has to offer … biking! We've teamed up with our pals at Priority Bicycles to bring you a weekend chock full of beer and bikes from September 10-12 at the Dogfish Inn! We'll be hitting the trails, gathering around the fire, swapping stories, and even cracking open a can of 'In Tandem' – our collaboration with Revelation Craft Brewing Company. Full details on this one-of-a-kind weekend can be found by clicking here!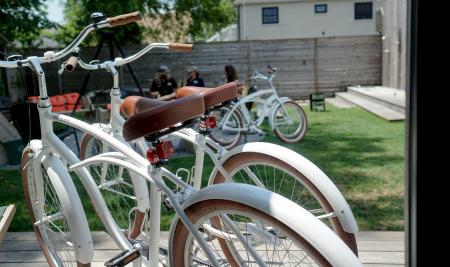 ---
But what if you could win your way to the Dogfish Head x Priority Bicycles Weekend? Spoiler alert: you can!
There's nothing we love more than seeing our off-centered ales out in the real world and through your eyes. Whether you've captured them while you're kayaking, hiking, post-surfing or even disc-golfing, we love all the ways you've brought us (and our cans) along for the ride!
Now we're giving you a chance to win a trip to hang with the Dogfish Head x Priority Bicycles crew here in coastal Delaware!
Simply post a picture* to Instagram using #offcenteredpriority AND #DogfishEntry during the month of July (7/1/21 – 7/31-21). We'll choose our favorite photo and you'll be on your way to a weekend trip for two to the home of Dogfish Head!
*must have both hashtags in order to qualify.
So, what EXACTLY are we looking for in this photo? Get all the details (including Full Terms & Conditions) by clicking here!