Cheers to 10,000 brews in Brewhouse 2!
Friday, February 19, 2021
---
July, 2013. That might not sound like any sort of notable month, but here at our brewery it sure was - that's the month our 200 barrel brewhouse was delivered and installed at our Milton brewery! If you've been on any of our brewery tours since then, you've most likely gotten a peek at this brewing system affectionately known as ... Brewhouse 2!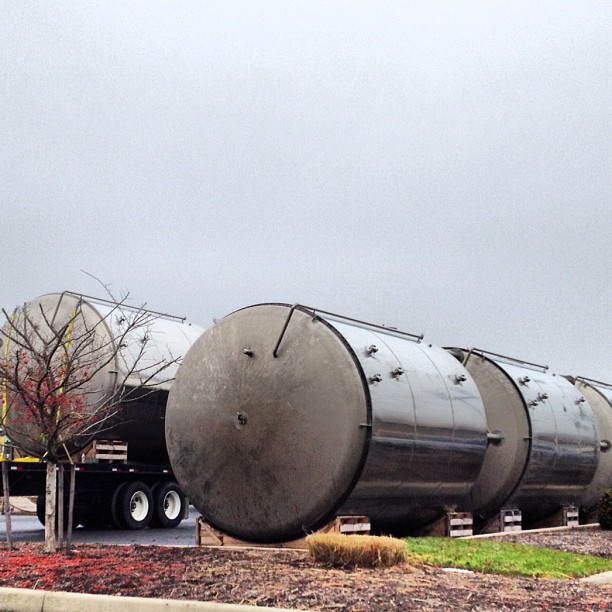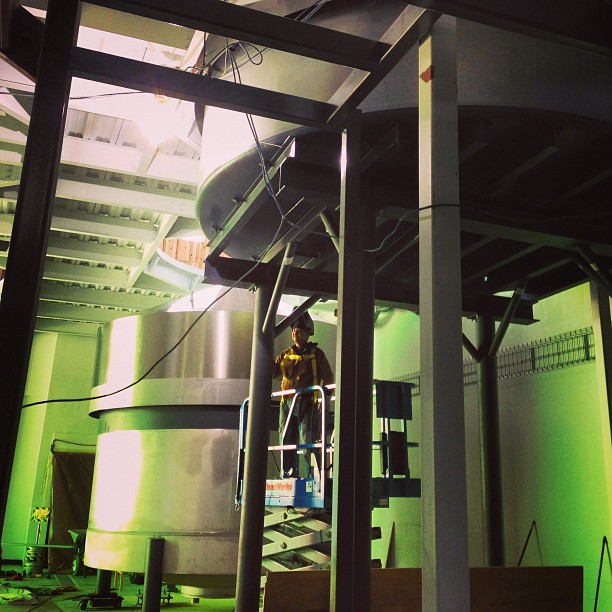 In true Dogfish Head style, we tricked out this brewing system with some unique-to-us custom add-ons like our ingredient pots, our continual hopper (for 60, 90, and 120 Minute IPA), hop-dosing that comes from cold storage, and a whirlpool ingredient blow-in system that we just might have named ... David Blowie. This GEA brewing system was designed to produce up to 10 brews per day in a 24 hour period. With each 200 barrel (bbl) brew clocking in at 6,200 gallons (or 2,756 cases) of beer, we can crank out a lot of off-centered goodness every day! With the ability to brew a batch of 60 Minute IPA every 2 hours and 10 minutes, that's a lot of hops ... and that's just the way we like it.
Fun fact: not only is Brewhouse 2 where a lot of our brewing magic happens, we also once hosted a private co-worker concert up there with Juliana Barwick!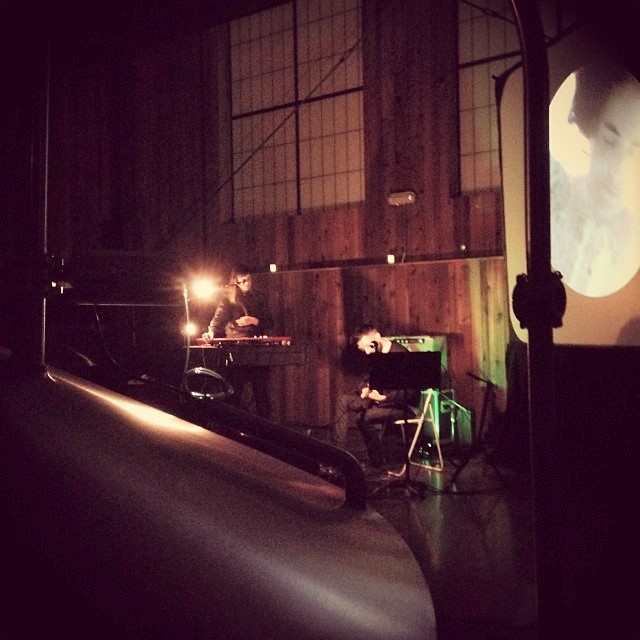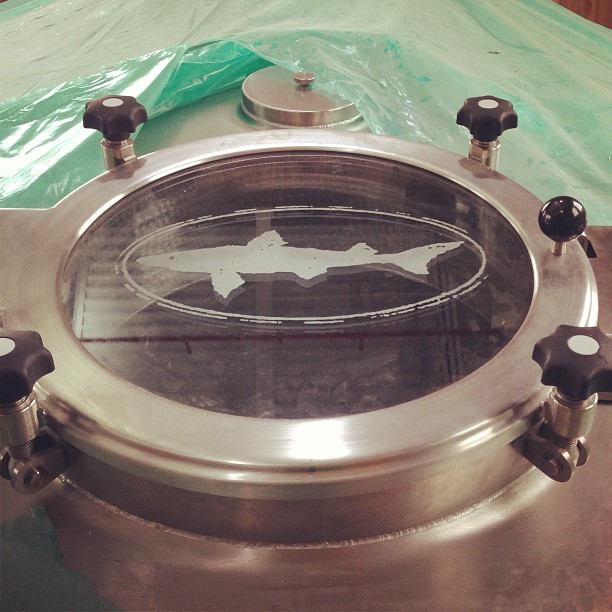 So, why are we talking about all of this now? Because, today (February 19th, 2021) marks our .... drumroll please .... 10,000th brew in Brewhouse 2!! Can you believe it?! To mark the occasion, we're brewing up a batch of 60 Minute IPA. But that's not all ... we also chatted with two of our co-workers who brewed some of the first batches on this system - Assistant Brewing Manager, Dan Weber, and our founder & brewer, Sam Calagione!
What was your favorite brew on this system?
Dan: The first brew I worked on was the 4th brew on the system, so I'd have to say that one. G00004. It was a simple 60 Minute but it was awesome working with the new equipment to help commission it all and break it in.
Sam: I would have to say SeaQuench Ale. I'm super proud that we have grown it to be the best selling sour beer in America. I'm now at a point that I have drank more of that one beer which came out half a decade ago than I have 60 Minute; my second highest volume drinking beer which came out almost two decades ago. I love that Brewhouse 2 has unique off-centered contraptions we built into it to allow us to continually hop 60 Minute and dose black limes, sea salt and lime juice into SeaQuench Ale.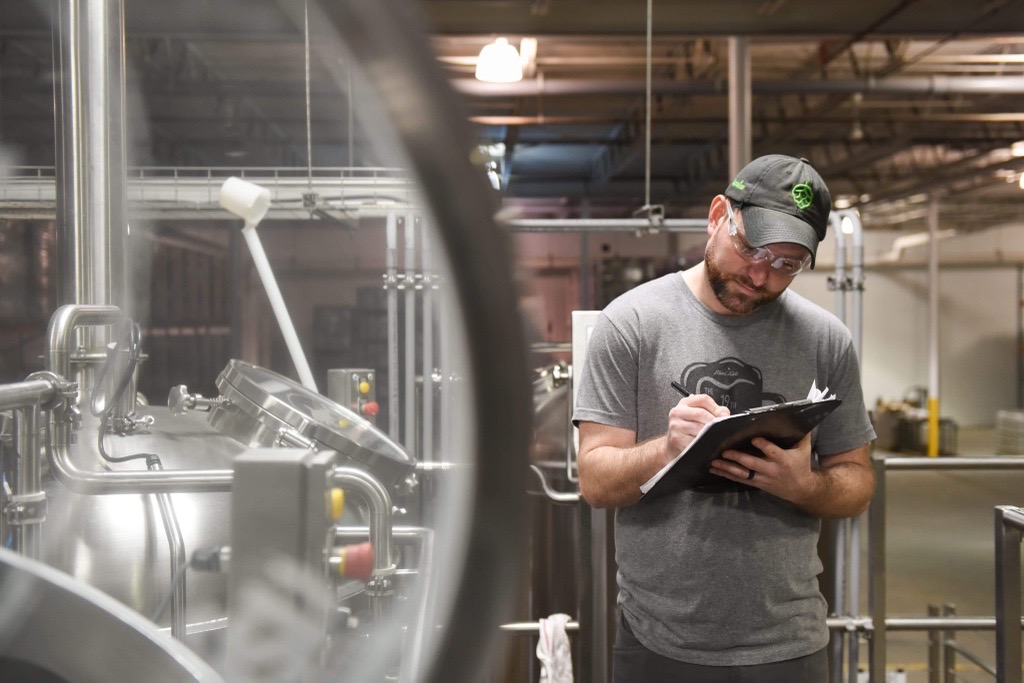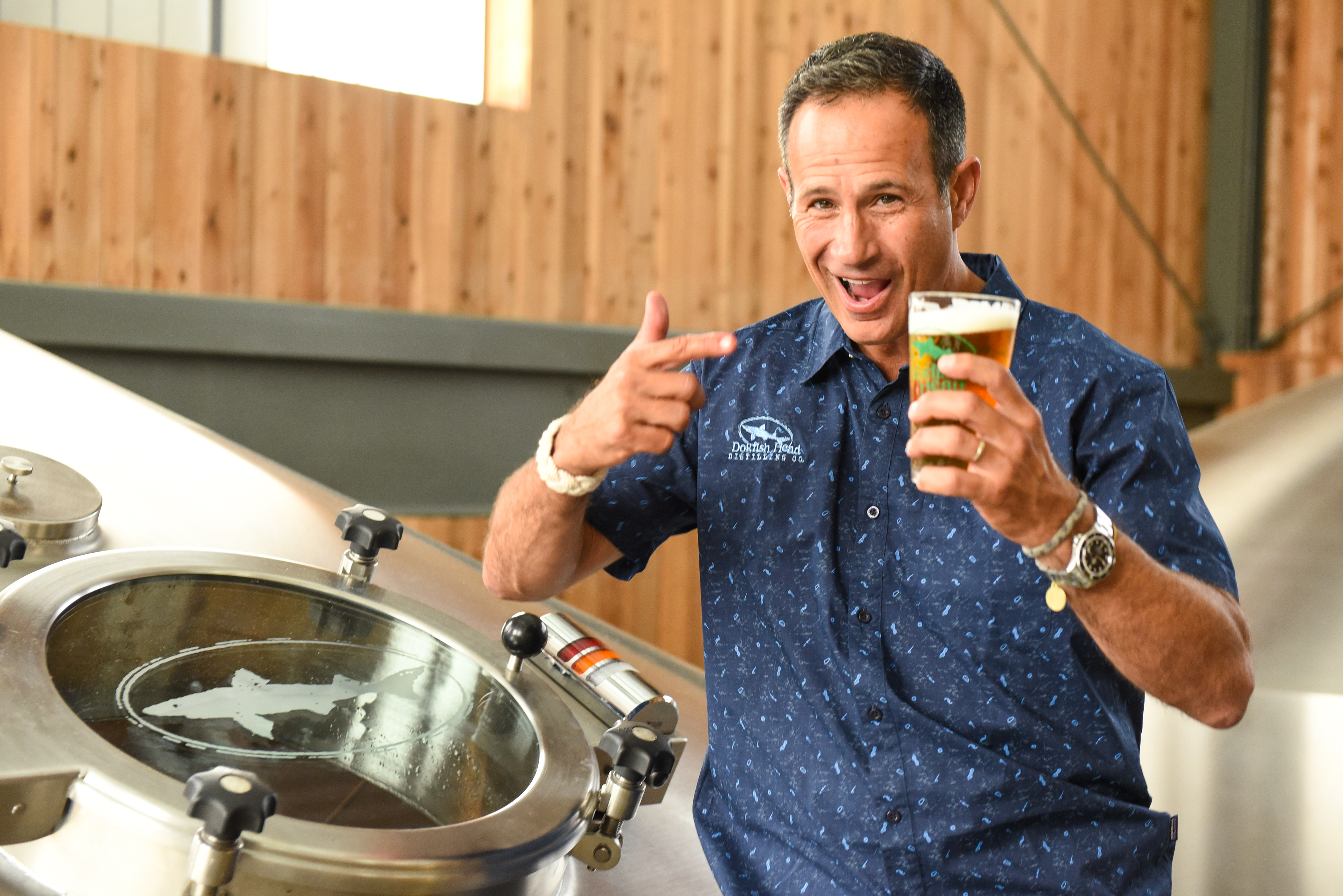 What would be your dream beer to brew on this system?
Dan: A clean, drinkable, delicious pilsner. Isn't that the dream of every brewer nowadays?
Sam: One we haven't even imagined yet. And I'd like to brew it shoulder to shoulder with all of our awesome brewers. Fluttering around the vaulted ceilinged room whilst wearing jet packs.
What was the most off-centered beer you brewed on this system?
Dan: The wildest beer I think we've put through Brewhouse 2 is Dogfish Head Camp Amp. Graham crackers crumbs, 6 malts, marshmallows, cinnamon, cocoa, vanilla… this one has a little bit of everything. It was challenging but fun to do. Another one that comes to mind is Beer for Breakfast. Scrapple anyone??
Any fun facts / stories you'd like to share?
Dan: NO! Who told that you that there would be? *looks over his shoulder* Jokes aside, to be honest there was a lot of shoveling spent grain when we started it up, there were flavors we couldn't figure out at first, there are too many to count really. Coming up with ways to get ingredients like black limes, marshmallows, literal meat, lavender flowers etc… all into these beers is challenging, frustrating, interesting, and rewarding all-in-one. The brewhouse and I have had a complicated relationship since G00004, and it's been pretty cool along the way.
When the Dogfish Head Brewpub opened in 1995, we were the smallest commercial brewery in the U.S.! 26 years later, and now we're going on our 10,000th brew in Brewhouse 2! What are your thoughts on that??
Sam: It's pretty surreal. When we opened in 1995, I was Dogfish's only brewer and I made about 24 gallons of beer on an average brewday. On a good day this year, we're putting out about 60,000 gallons. Props to Seth and Eric and all of our talented brewers, engineers, and maintenance co-workers who keep Brewhouse 2 happy and humming day after day.