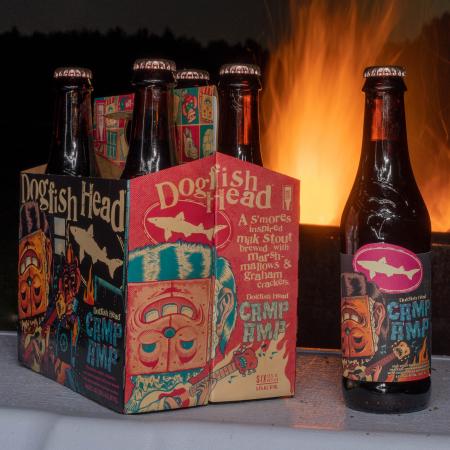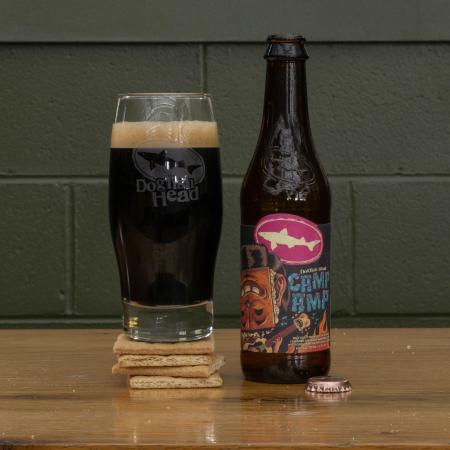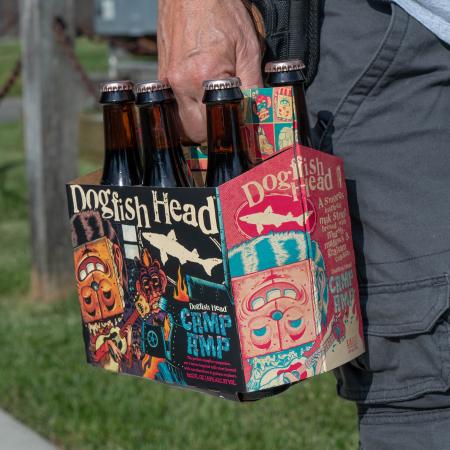 Dogfish Head Camp Amp
Our s'mores-inspired milk stout!
Break out the s'mores fixin's - there's a new brew in town! Inspired by cold nights around the campfire, this milk stout is brewed with marshmallows, graham crackers, cocoa nibs, cinnamon, Madagascar vanilla beans and smoked malt. The only thing missing is a tent, and a few fireside ghost stories.
Speaking of FIRE ... check out that label artwork! Dogfish Head Camp Amp's packaging features artwork by our 2021 Art Series Artist, Ryan Besch! Ryan has been designing notable gig posters and vinyl art for 20+ years, and his alternative comics-inspired approach pairs perfectly with our off-centered ales!
Dogfish Head Campfire Amp
Find This Beer Near You
---
Experience
Jet black with a tan head
---
Chocolate, S'mores, vanilla, cracker, light roast, touch of smoke
---
Milk chocolate, S'mores, vanilla, sweet
---
Off-Centered Gear