2019 Beer Release Calendar
Tuesday, December 04, 2018
---
It's hard to believe, but 2018 is - just about - a wrap! We've shared many a fine pint over that past 12 months, and we've enjoyed crossing off our calendar with each and every release. But there's one thing we've been anxiously awaiting ... and that's the announcement of our 2019 Beer Release Calendar!!
We've got some big things planned for the upcoming year - everything from the return of World Wide Stout to a super new offering by the name of SuperEIGHT. We're even getting the band back together with American Beauty releasing in 6-packs for the first time ever! But that's not all...
Let's dig in to see what off-centered ales you can expect in 2019!
Year Round
These are the beers we'll be making throughout the year so you should have no trouble tracking them down with ease. These include…
- 60 Minute IPA
Our continually hopped super-fantastic IPA is not only available in 12 oz. bottles and cans, but you'll also find it in 19.2 oz. cans!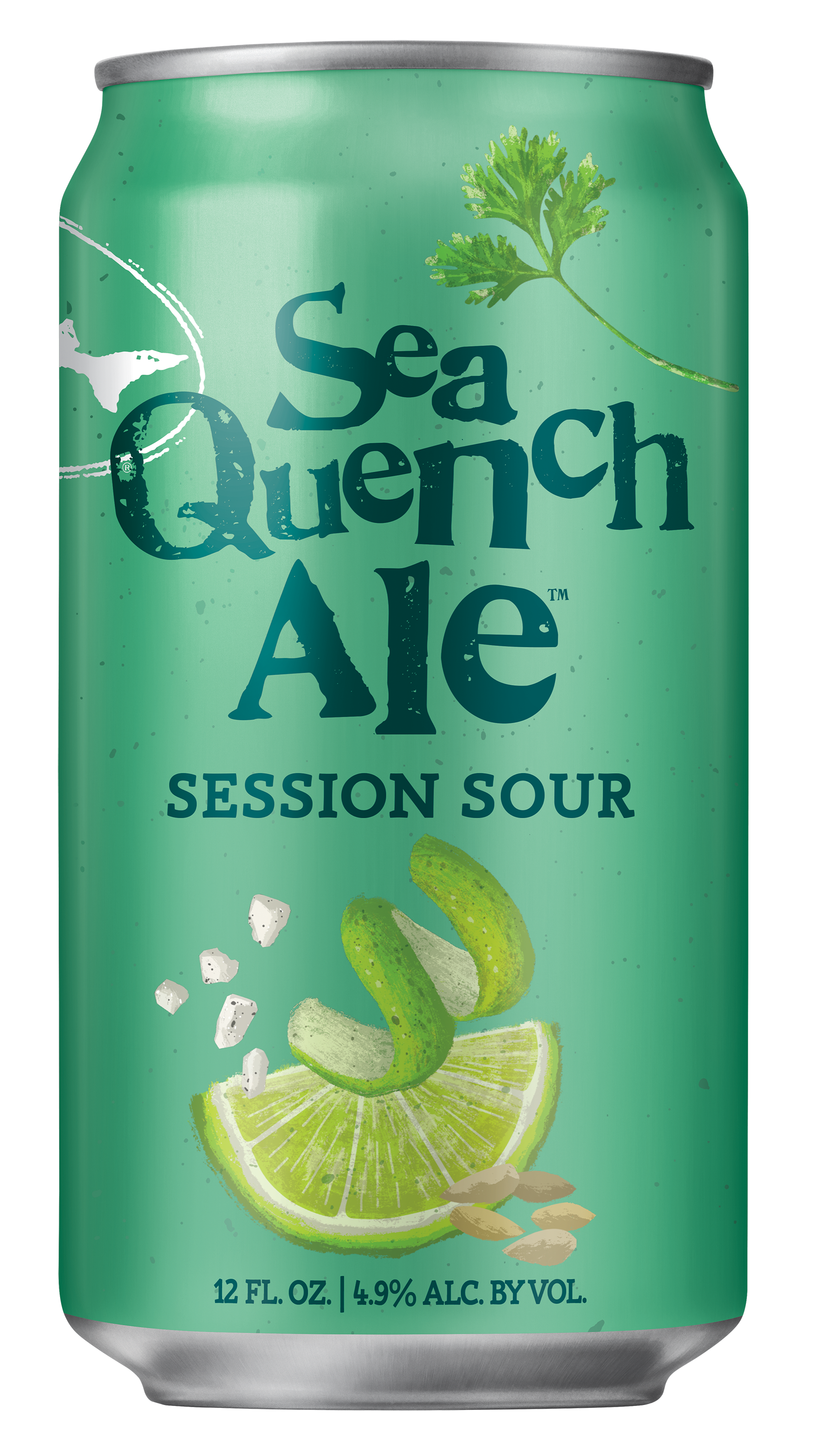 - SeaQuench Ale
Not only is SeaQuench Ale the fastest growing beer in Dogfish Head history, it's the fastest growing sour in the country! Available in 12 oz. AND 19.2 oz. cans!
- 90 Minute Imperial IPA
A beautifully balanced imperial IPA, you can find this one in 16 oz. cans as well as 12 oz. bottles!
- Flesh & Blood IPA
Brewed with a bevy of real citrus, Flesh & Blood balances the resinous hoppy characteristics of an American IPA with the explosive zesty fruitiness and subtle drying tartness of citrus.
- Namaste White
A Belgian-style white ale bursting with karma in both 12 oz. bottles and cans!
- Liquid Truth Serum IPA
A blissfully inefficient IPA full of citrusy and tropical notes, that's truthfully hoppy without being deceptively bitter ... and coming to 12 oz. cans in addition to the already available 16 oz. cans!
You'll also find...
- Lupu-Luau IPA
- Palo Santo Marron
- Burton Baton
- Midas Touch
- Wood-Aged Bitches Brew
Off-Centered Art Series
Our Off-Centered Art Series beers are brewed specifically to complement different moments throughout the year, with each featuring artwork from our 2019 Art Series artist Michael Hacker. You'll find…
- The Perfect Disguise - February - April
NEW! Our double dry-hopped American IPA brewed with German Chit malt, loaded with tropical flavors and a crisp Kölsch-like finish!

- Dragons & YumYums - April - August
A music collaboration of epic proportions with The Flaming Lips, this lip smackingly tart pale ale is brewed with dragonfruit, yumberry, passionfruit, pear juice and black carrot juice for an explosion of fruit in every sip!
- Punkin Ale - Mid-August - November
A fall classic, Punkin Ale remains steady with an early fall release.
- 75 Minute IPA - November - January 2020
Combine two Dogfish Head favorites, and add a little maple syrup, and what do you get? 75 Minute IPA!
Occasionals
Brace yourselves. These are some of our most sought-after beers. Everything from ageable ales to collaboration brews. If you don't see one you're looking for, no worries, it'll be back in the rotation before you know it!
- American Beauty - January - December
Ask and you shall receive! An instant fan-favorite when we released it back in 2013, we've heard you loud and clear that you wanted an encore from this psychedelic pale ale. Brewed in collaboration with the Grateful Dead, American Beauty is made with granola and succulent wildflower honey, and is returning in 6-pack 12 oz. bottles this time around!
*Bonus: To celebrate our re-release of American Beauty, David Lemieux, curator of the Grateful Dead, will be heading to Dogfish Head Brewings & Eats in coastal Delaware for a beer dinner! Want to be the first to know all the details and how you can snag a ticket? Shoot us a line at info@dogfish.com.*
- Raison D'Extra - January - April
Our Raison D'Etre, with a little extra. This immodest brew, made with an obscene amount of malt, brown sugar and raisins, takes Belgian-style browns to new heights.
- World Wide Stout - May - August
Brewed with a ridiculous amount of barley, World Wide Stout is dark, roasty and complex. This ageable ale clocks in at 15-20% ABV and has a depth more in line with a fine port
- Off-Center Your Summer Variety Pack - May - August
An innovative 12-pack that carries and cools your beer ... just add ice to the waterproof box and you're all set! Featuring Namaste, SeaQuench Ale, SuperEIGHT and... well, you'll just have to wait and see!
- SuperEIGHT - April - December
NEW! Our sessionable gose brewed with eight super ingredients: prickly pear, mango, boysenberry, blackberry, raspberry, elderberry, kiwi juices, toasted quinoa and an ample addition of red Hawaiian sea salt! Okay, so technically that's nine, but it 'gose' without say that there's going to be salt.
- Slightly Mighty - April - December
NEW! Slightly Mighty has all the flavor and tropical aromas of a world class IPA, but with only 95 calories, 3.6g carbs, 1g protein and 0g fat per 12 oz. serving.
- 120 Minute IPA - August - December
The Holy Grail for hopheads returns in 2019!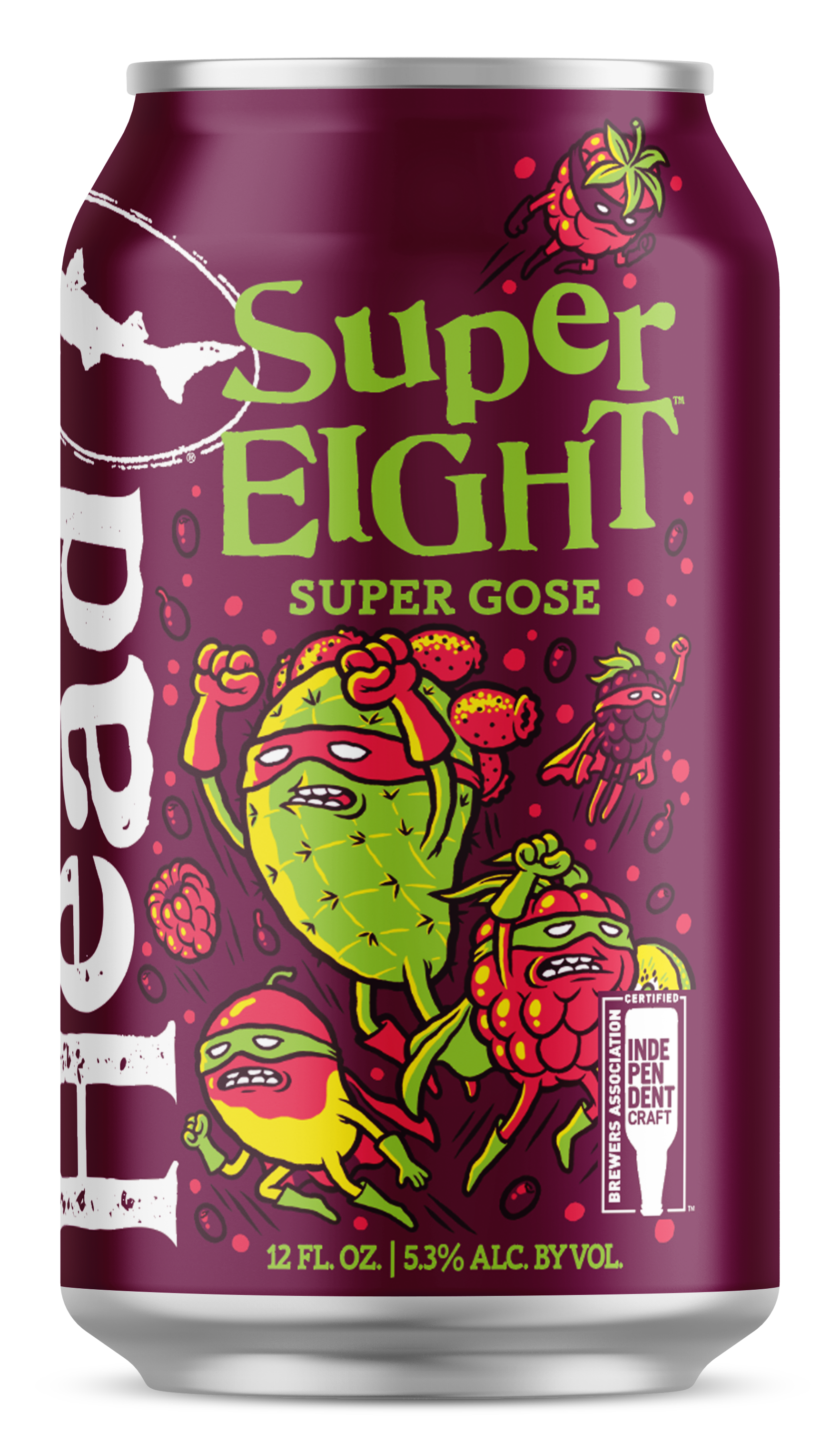 - IPAs for the Holidays - November - December
Our variety pack featuring some of our most beloved IPAs - stay tuned for exact contents!
With old favorites returing and new releases joining the lineup, you'll notice a few off-centered ales missing from this year's calendar. Brews like Indian Brown, Festina Pêche, Pennsylvania Tuxedo and Romantic Chemistry IPA. As much as we're going to miss them, we're excited for what's in store for 2019 (and we hope you are too)! And since we're always bringing back brews of yesteryear, this is more of a 'see you later,' rather than 'goodbye.'
Want to print a calendar? We've got you covered ... just follow us here!