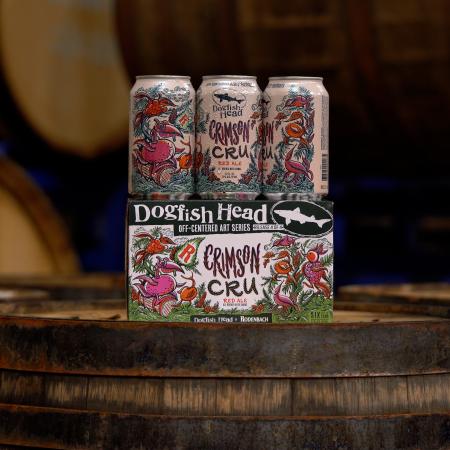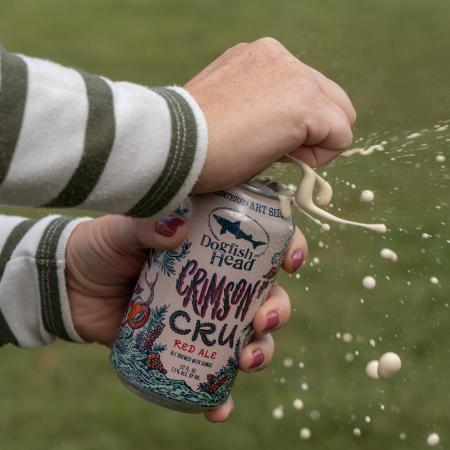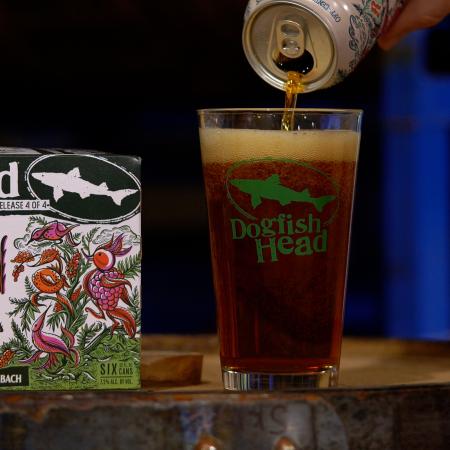 Crimson Cru
A cross-Atlantic collaboration
With more than 225 years of collective brewing experience, we've connected with our friends at Rodenbach yet again. A beer 2,800 nautical miles in the making, Crimson Cru is a liquid love letter we floated across the Atlantic Ocean … and back.
Deep copper in color, Crimson Cru begins with Rodenbach's world-renowned Grand Cru, a Flemish red-brown ale aged in oak casks, that made the overseas trek from Belgium to Delaware via tanker ship. After its cross-Atlantic journey, Rodenbach's Grand Cru was artfully blended with an off-centered red ale we infused with sumac and sweet orange peel that was then dry-hopped with Hallertau Blanc hops.
As part of our 2023 Off-Centered Art Series, Crimson Cru boasts a bold packaging design by Natalya Balnova.
---
Experience
---
Candied citrus, cherry, caramel, toffee
---
Malty, stewed fruits, plum, cherry, dried citrus, toffee
---
Full-bodied, slightly warming
---