We're turning up the volume this Record Store Day
Wednesday, March 27, 2019
---
Music has been a part of Dogfish Head since before Dogfish Head, so it's a natural fit for a brewery that makes 'Analog Beer for the Digital Age' to be the Official Beer of Record Store Day – an annual celebration of the unique culture of independently owned record stores and the roles they play in their communities. To celebrate this year's Record Store Day, we're hosting a series of off-centered events at our Milton Tasting Room & Kitchen, Rehoboth brewpub and Chesapeake & Maine on Saturday, Apr. 13 and Sunday Apr. 14.
In 2019, we've reignited our partnership with the Grateful Dead to bring back the fan-favorite American Beauty pale ale. But that's not all … to turn up the volume on this year's celebration of indie music, we've also collaborated to create Sage & Spirit - a limited edition, 10-track Grateful Dead album that will release on Record Store Day (Saturday, Apr. 13). Sage & Spirit will be available for purchase at independent record stores nationwide starting on Record Store Day and a handful of copies will be given away at our coastal Delaware properties during our Record Store Day festivities. Just take a look at everything we've got going on!
Saturday, April 13
Tasting Room & Kitchen in Milton
The Record Store Day party begins at 11 a.m. with the release of Raison Brett'ra - a barrel-aged, Belgian-style dubbel. After being fermented with Brettanomyces Drei and Brettanomyces Brux, this sour ale was aged for seven months in used bourbon barrels and finished with handpicked green Timpson Californian raisins. Bottle-conditioned for a bright and effervescent carbonation, Raison Brett'ra clocks in at 7.3% ABV. Hand-bottled – cork and cage style – and hand-painted with a special stripe signifying its uniquely-crafted touch, there are 2,400 (375ml) bottles of this limited edition beer up for grabs, priced at just $10 each. No bottle limit.
After snagging a bottle of Raison Brett'ra, stick around the Tasting Room & Kitchen for a chance to win some Record Store Day giveaways, including copies of Sage & Spirit. There will also be a DJ spinning some groovy tunes from 1-4 p.m.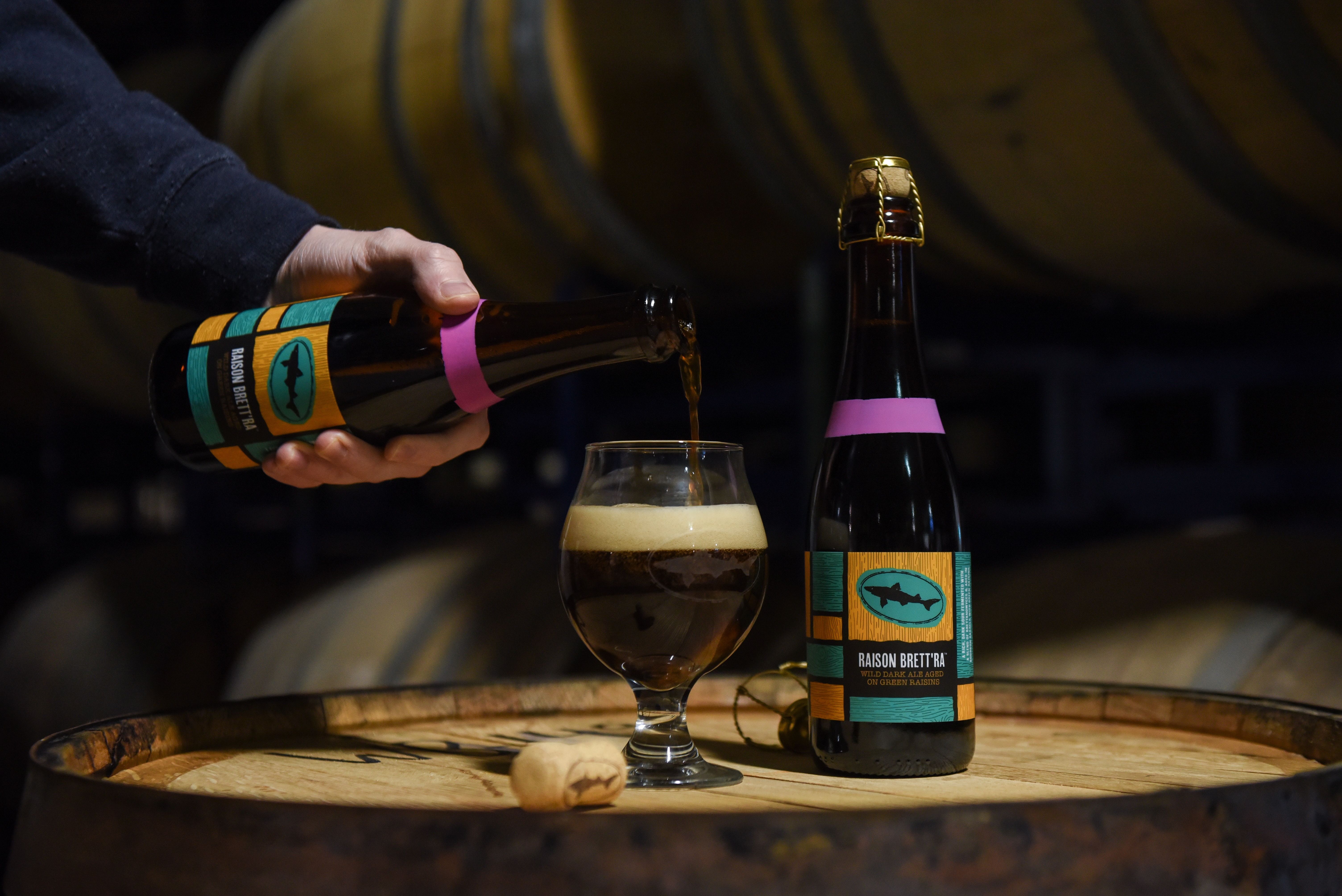 Chesapeake & Maine in Rehoboth
From 11 a.m. to 3 p.m., Chesapeake & Maine is getting in on the Record Store Day fun with a music-themed brunch. In addition to a menu of melodic specials, you'll find Record Store Day giveaways that include a slew of swag, as well as DJ Siege dropping the needle on some rockin' records. No reservations required. Click HERE to check out the menu!
Brewings & Eats in Rehoboth
The Record Store Day revelry continues with a celebratory happy hour from 4-7 p.m. right next door at our brewpub. Ocean 98 will be broadcasting live from the brewpub's stage, spinning records and giving away a boatload of Record Store Day prizes, including copies of Sage & Spirit. As you're listening to classic vinyl tunes, enjoy half-priced pours of our music collaboration beers – Wood-Aged Bitches Brew, American Beauty and Dragons & YumYums.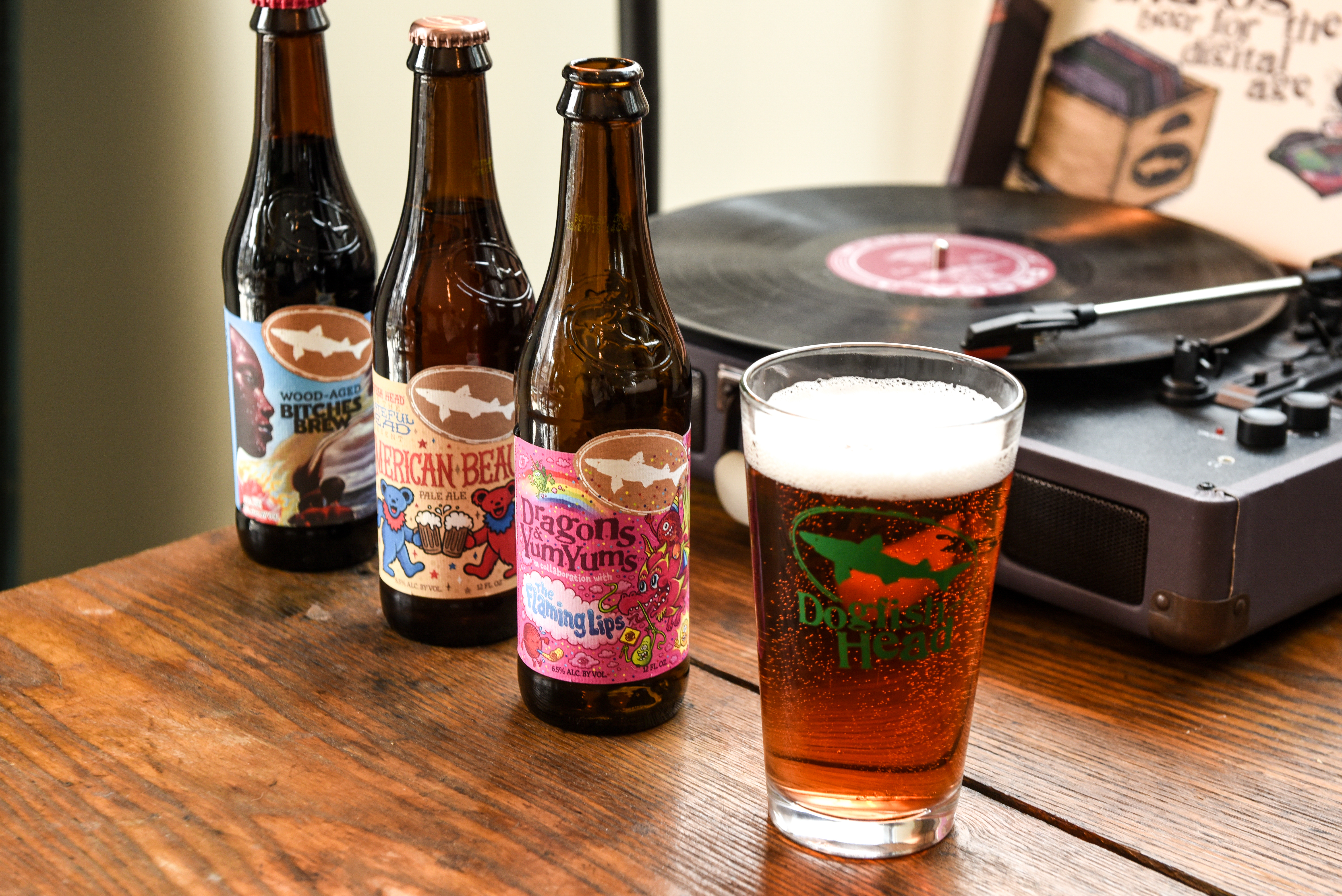 Sunday, April 14
Brewings & Eats in Rehoboth
You didn't think we were done yet, did you?! The fête plays on from 11 a.m. to 3 p.m. with a harmonious menu of music-inspired brunch specials. During brunch, DJ Droid will be spinning a mix of vinyl melodies, and Extended Play by Gidget's Gadgets will host a pop-up record store onsite. Rumor has it, they are stashing away some of their Record Store Day releases to sell exclusively at the pop-up shop … but you didn't hear that from us (wink). As if that isn't exciting enough, Dogfish Head founder and CEO Sam Calagione will be hanging out from 11 a.m. to 12 p.m. to chat about all-things independent beer and independent music, as well as sign records and merchandise.
It's going to be one heckuva Record Store Day celebration and we hope to see you at one - if not all - of the festivities!