Off-Center Your Holiday Cocktails!
Monday, December 20, 2021
---
It's the holidays here at Dogfish Head, and we know a surefire way to add a little cheer to your festivities --- very merry holiday-inspired cocktails featuring our scratch-made spirits! May your days be warm and bright!
Mr. Bobby's Punkin Ol' Fashioned
Serve neat or over ice. Express and garnish with orange zest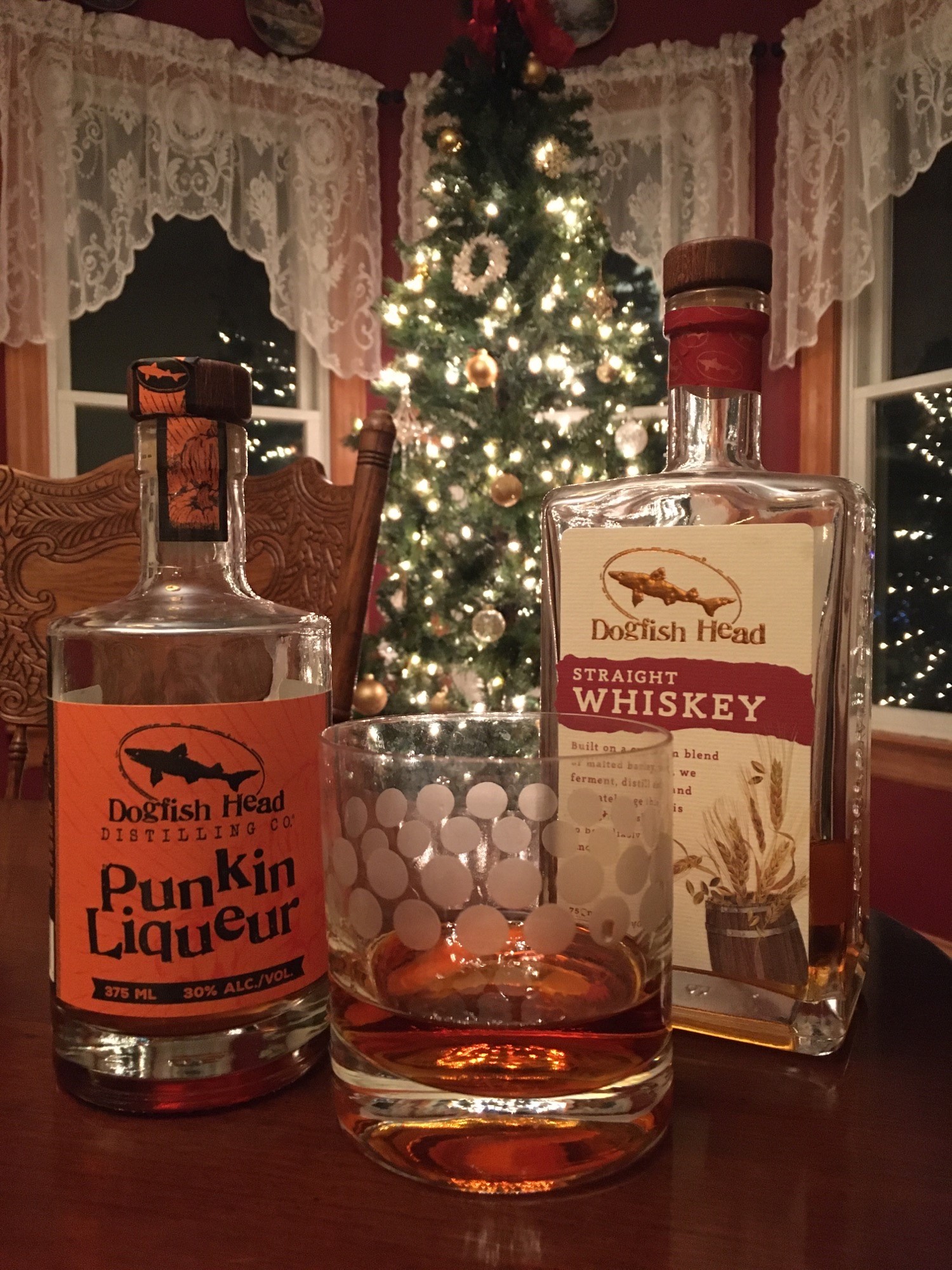 Spiked Eggnog
Combine all in a glass and stir until well mixed. Garnish with a sprinkle of nutmeg and a cinnamon stick. For an extra special treat, rim the glass with cinnamon sugar.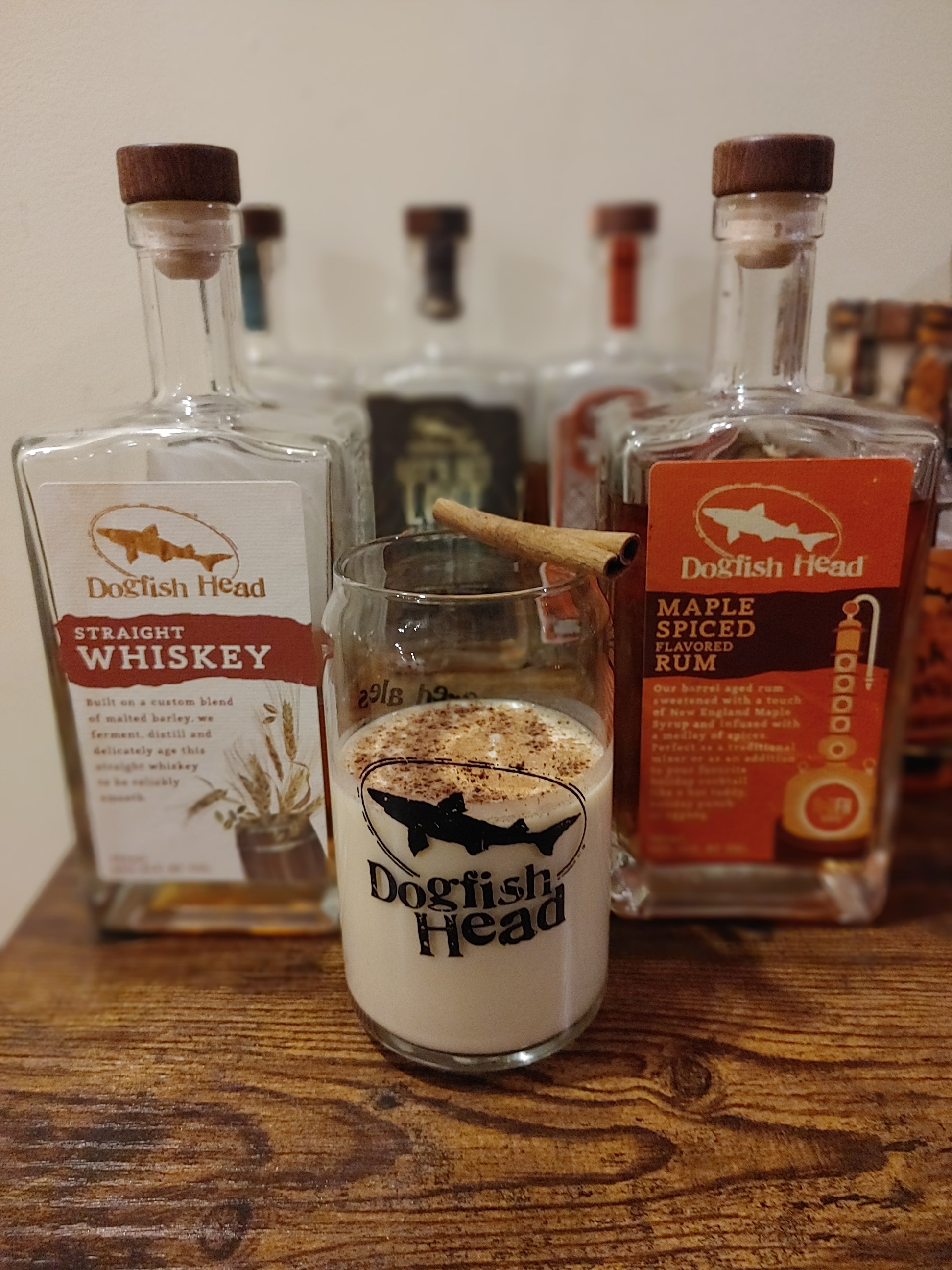 Chocolate Peppermint Martini
1.5 oz. peppermint-infused Analog Vodka***
1.5 oz. chocolate liqueur or crème de cacao
2.5 oz. half and half
1/2 tsp cocoa powder
1/2 Tbsp chocolate syrup
For rim:
¼ cup chocolate chips
Candy canes
Carefully crush candy canes into smithereens. Melt chocolate chips in small increments in the microwave until fully smooth. Quickly dip rim of martini glass in the chocolate and then roll in candy cane bits. Put aside to allow time to set as you make your cocktail. In a shaker filled with ice, combine peppermint vodka, chocolate liqueur, half and half, cocoa powder and chocolate syrup. Shake well and pour into martini glass.
***How to make peppermint-infused Analog Vodka. Take one bottle of Analog Vodka and add 8-16 candy canes. More candy canes = sweeter. Allow candy canes to dissolve, and voila! Peppermint vodka.