75 Minute IPA returns with a fresh look from Dan Stiles
Friday, October 11, 2019
---
Wait a minute … is that 75 Minute? What began as a cask-conditioned ale at our Rehoboth brewpub back in 2011, quickly grew to become a cult-favorite amongst craft enthusiasts. From the Groucho glasses that adorned the label to its slightly dry and lingering bitterness, 75 Minute was (and is) beloved by many. Now in our latest iteration, this classic IPA is again brewed with New England maple syrup, while being continually hopped throughout the boil, and then dry-hopped with a slew of cascade hops. The result is a malty and earthy brew with citrusy-pine aromas, balanced by subtle maple notes.
Available in 12 oz. 6-packs yet again, you'll notice 75 Minute is sporting a new look thanks to the imagination of this year's Off-Centered Art Series artist … Dan Stiles!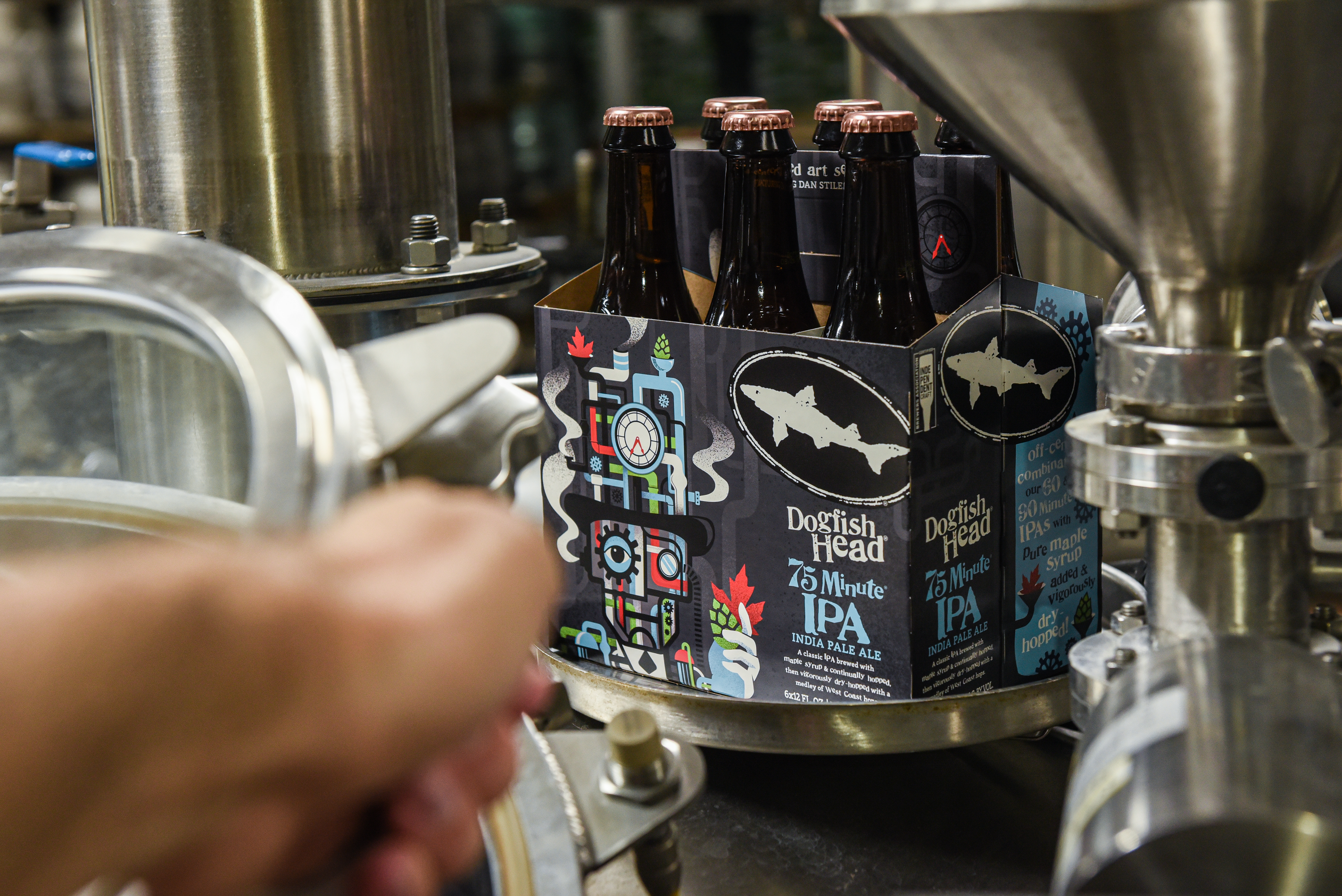 As an acclaimed illustrator and author based in Portland, Oregon, Stiles has spent 25 years creating visuals for indie bands, global brands and everyone in between. Drawing inspiration from an array of media – skateboard graphics, album covers, modern art, Japanese design, comic books and vintage packaging – he creates artfully simplistic, pop-off-the-page designs that are known worldwide. And his work with 75 Minute has proved no different.
Using vibrant colors and clean lines, Stiles brings his minimalist aesthetic to life in his powerful design for 75 Minute. This year's steampunk-themed label portrays a man wearing a top hat; an image created entirely by pieces of metalwork commonly seen in a brewery – pipes, cogs, hoses, bolts. In his hand, the character holds a maple leaf and a hop cone to represent the hoppy, maple syrup-infused nectar that is 75 Minute. His only eye beckons to drinkers, daring them to crack open a bottle.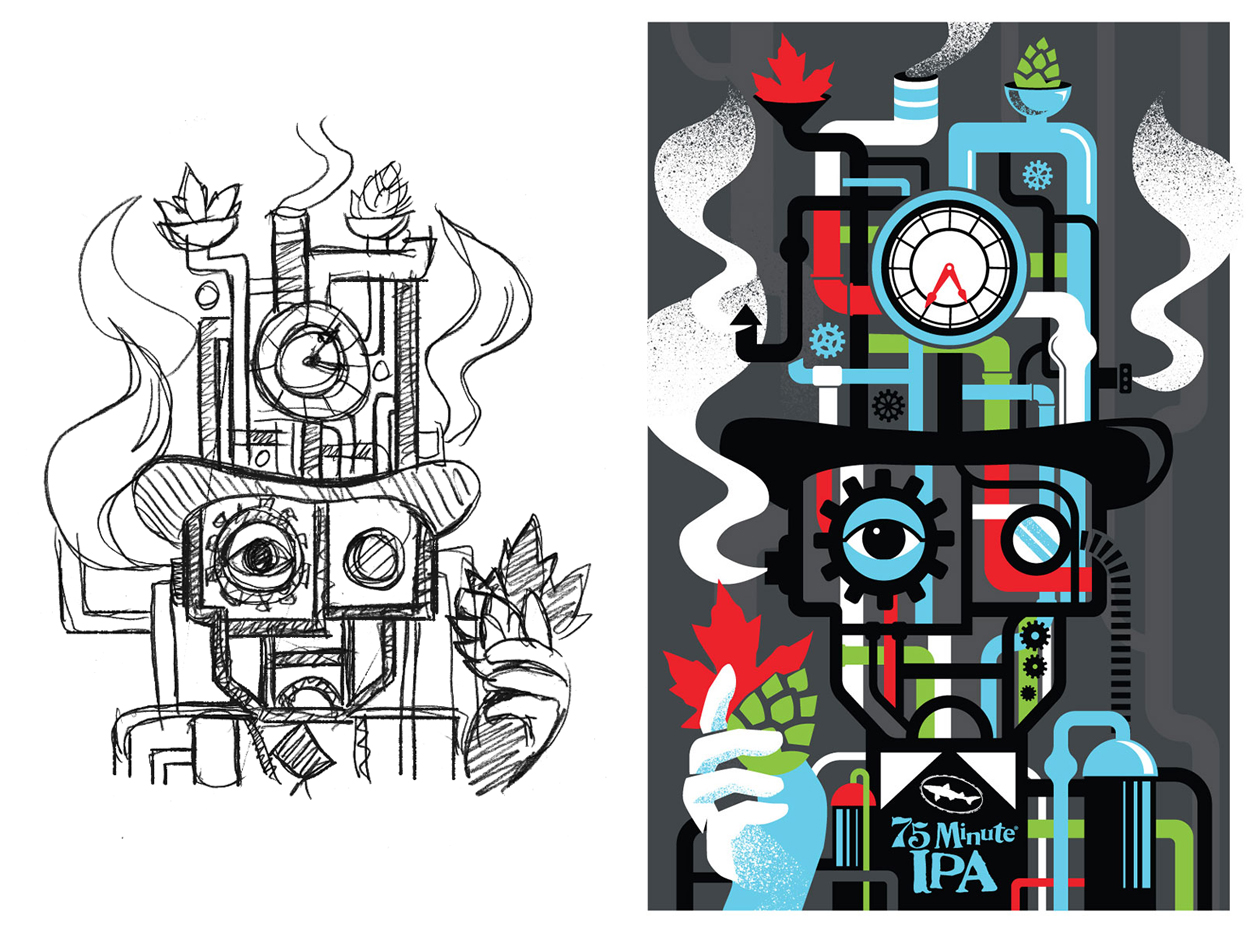 "The inspiration behind this year's art series is the Steampunk Treehouse located at the Dogfish Head brewery," says Stiles. "More specifically 75 Minute was inspired by clocks and the automatons that Victorian clock makers use to build. Our automaton is a mechanical man made of brewery parts."
The release of 75 Minute kicks off this year's Off-Centered Art Series, followed by The Perfect Disguise, Sun-Day Feels, and Punkin Ale. And as much as we'd love to show you how Stiles has captured the essence of each of these off-centered ales, you'll just have to stay tuned! In the meantime, keep an eye on the Fish Finder over the coming weeks to help you track down 75 Minute!