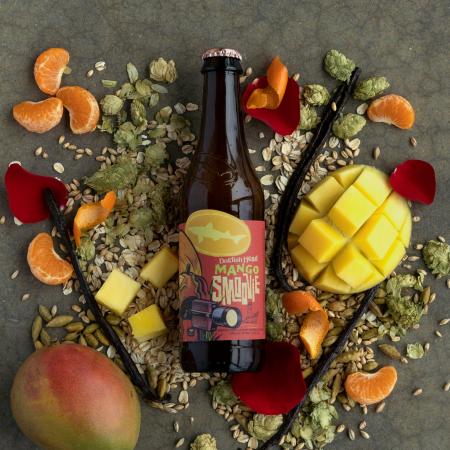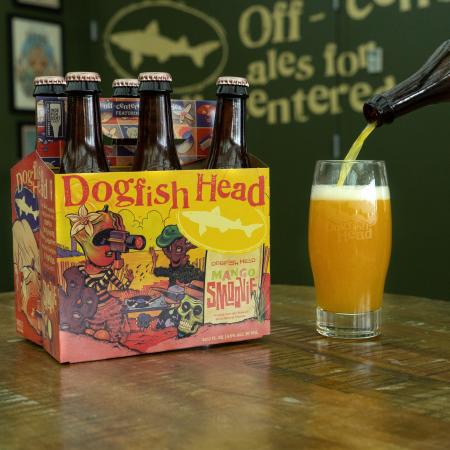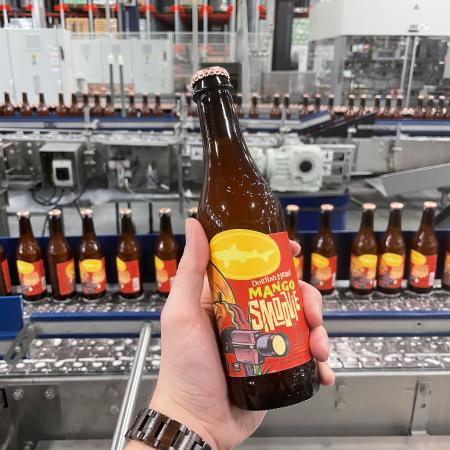 Dogfish Head Mango Smoovie
You don't need to be a cinema buff to know that Dogfish Head Mango Smoovie, our latest off-centered Art Series ale, is a show-stopper!!
Inspired by the fruit-based Indian drink lassi, Dogfish Head Mango Smoovie is a tart ale brewed with boatloads of mango and tangerine, lactose, vanilla, a touch of rose water and yellow cardamom. The result is a fruit-forward libation with sweet mango and vanilla flavor on the front and a subtle, warm spice finish.
The movie-centric packaging is the third of our 2021 Off-Centered Art Series illustrations done by our Art Series Artist, Ryan Besch! This whimsical beach scene is all about capturing the stars of the show, while also giving a nod to the iconic firetowers that line the coastline in our homestate of Delaware!
This fruity brew started as a Beer Exploration Journal exclusive in our Milton Tasting Room, where it quickly rose to the top as a guest favorite. We knew what we had to do … bottle that goodness up, and send it out for everyone to enjoy. Pick up a 6-pack today, and let us know what you think!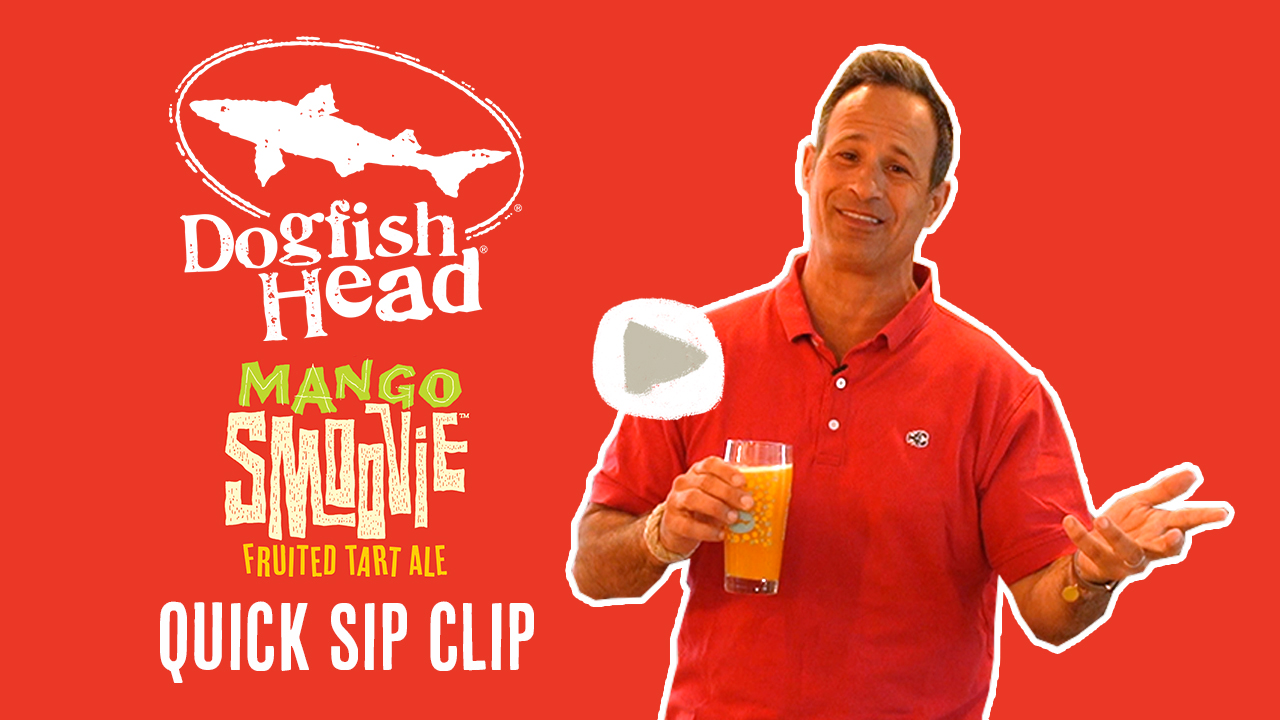 ---
Experience
Light orange, hazy, with pale yellow head
---
Mango, vanilla, cardamom, pie crust, citrus
---
Sweet mango, vanilla, spice, tart citrus
---
---