Beer Exploration Journal ... let's do this together!
Monday, November 26, 2018
---
We've always believed in the positive power of collaboration here at Dogfish Head. Whether it's a wasabi-infused pale ale brewed with musician Juliana Barwick or a limited edition clothing capsule designed with family-owned Woolrich Inc., we've worked alongside a myriad of partners over the years to create some of our most inventive and creative off-centered ales and projects. But there's one partner we've consistently collaborated with since we first opened the doors of our Rehoboth brewpub back in '95, and that's you, the consumer.
From the very beginning, we've turned to our visitors and guests to gain valuable insight about our beers. Chatting with folks across the bar, we've learned what they love, what they'd like to see more of, and even the occasional "please never make this again."
It's been a journey, but thanks to off-centered evangelists - like you, dear reader - we've continued to push the boundaries of the craft beer world, while brewing creative ales of the highest quality. And now we want to take those conversations from across the bar one step further, giving you a greater voice in our creative process with the addition of the Beer Exploration Journal.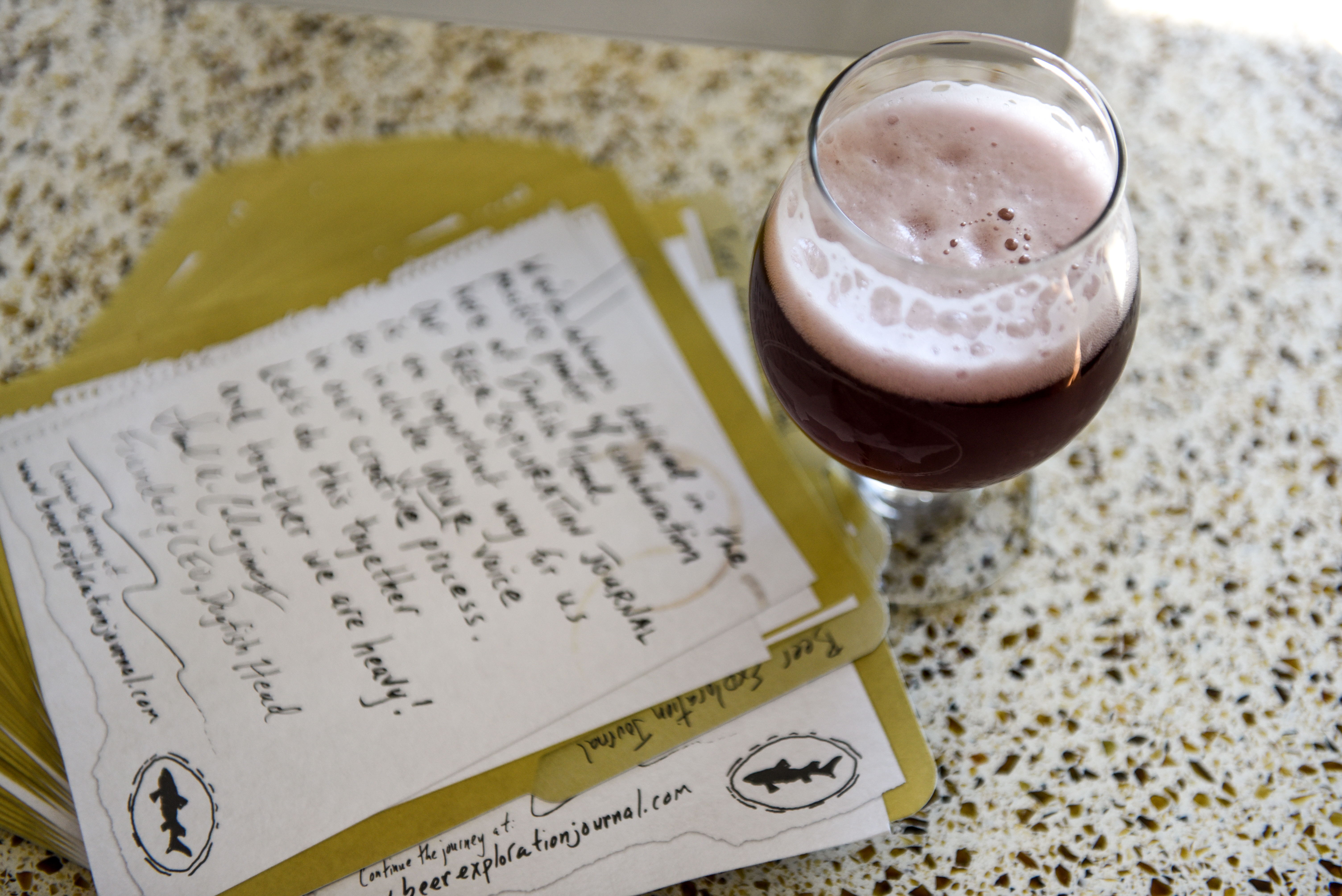 Designed to give you a peek into the world of R&D, the Beer Exploration Journal not only gives you the inspiration behind upcoming beers, but a direct line of feedback to our team. A form with just six simple questions, you'll be asked to evaluate and rate new beers on tap exclusively at our Milton Tasting Room & Kitchen and Rehoboth brewpub. Everything from your thoughts on the story that inspired the beer to would you ever get this beer again, we want to hear the good, bad and ugly!
Always fresh from just the other room, each beer presented as part of the Beer Exploration Journal is brewed from either our fully manual 5-barrel brewery in Rehoboth or the 7-barrel R&D system in Milton.
Our brewing and quality teams then embrace that feedback to figure out how we can tweak and / or reinvent a recipe for an even better experience. It's possible that a single beer could go through multiple iterations because of results from the Beer Exploration Journal, with appearances on our internal taste panel along the way until we get it juuuuust right.
So how do you get involved?
First of all, start planning your next visit to see us here in coastal Delaware! With a slew of exclusives on tap at all times, we'll need you to sample the latest - and hopefully greatest - featured Beer Exploration Journal brew in order to give us your feedback. Tough job, but we think you're up to the challenge.
Then visit www.beerexplorationjournal.com to share your thoughts. That's it! You're officially an honorary member of the team, and you can proudly say you helped bring an off-centered ale to life. It's kind of like that feeling when you knew about a band before they made it big.
Forgot your phone? No biggie. Our Milton Tasting Room & Kitchen and Off-Centered EmPOURium in downtown Rehoboth Beach both feature dedicated iPad stands where you can submit your thoughts on the featured beer of the moment.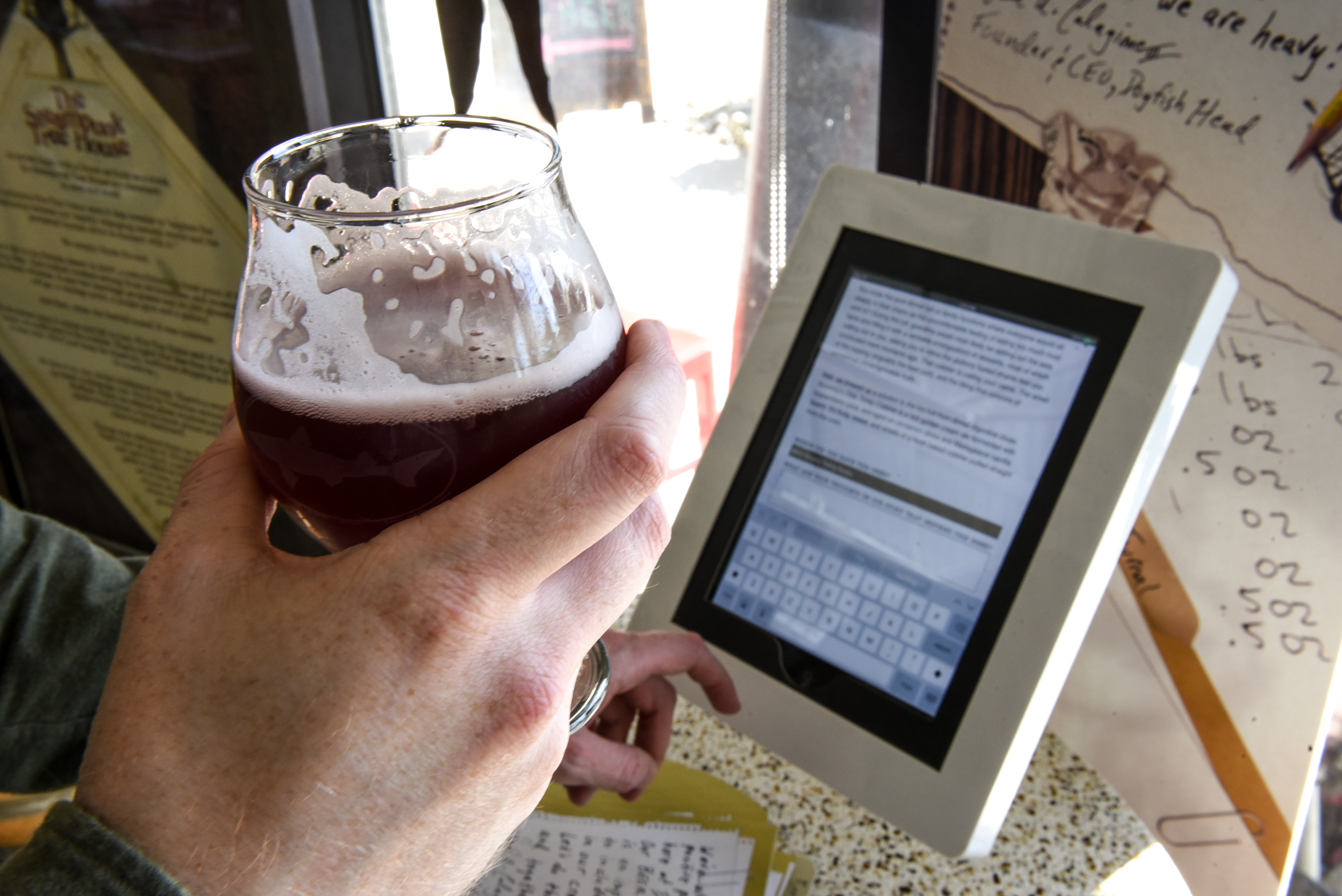 If you want to dive deeper into our Beer Exploration Journal and R&D process, join us for one of our several tours - like Our Off-Centered Tour! Offered daily, this hour-long tour takes you on a holistic route with stops that include our 200-barrel brewhouse and R&D system where you'll have a chance to sample one of our experimental brews!