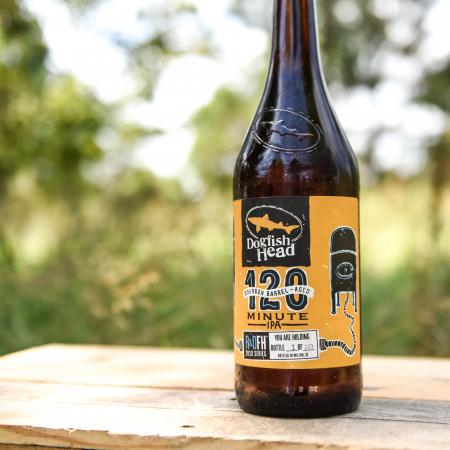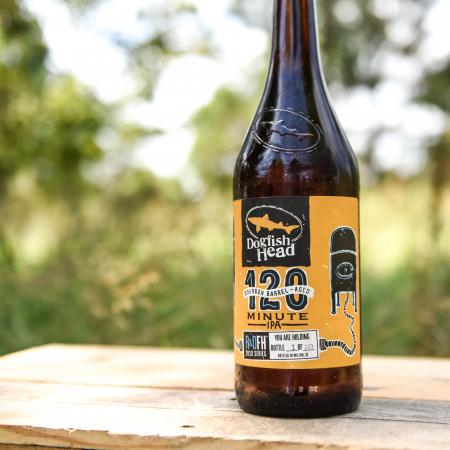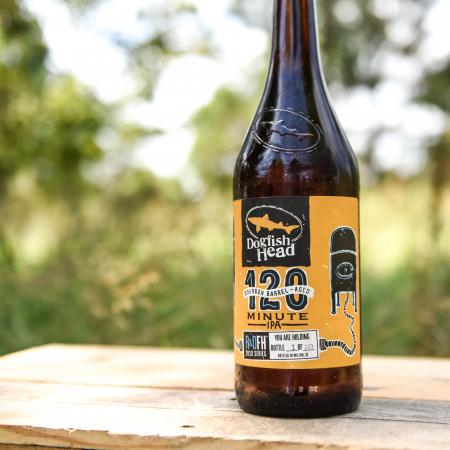 Bourbon Barrel-Aged 120 Minute IPA
Full-bodied and complex, this beer takes the fan-favorite 120 Minute IPA to the next level, aging it in bourbon barrels for seven months and then dry-hopping it with a boatload of high-alpha American hops. Clocking in at 17% ABV, it's jam-packed with barrel notes, and boasts an abundantly fresh hop flavor and aroma.
Bourbon Barrel-Aged 120 Minute IPA was released in 750ml bottles exclusively at our Milton Tasting Room & Kitchen on Friday, August 31, 2018, as well as poured at the 2018 Great American Beer Festival.
---
Specs
---
Release:
Friday, August 31, 2018
---
---
Style
Imperial India Pale Ale
---
Experience
---
Full of barrel notes and fresh hop flavors
---
---