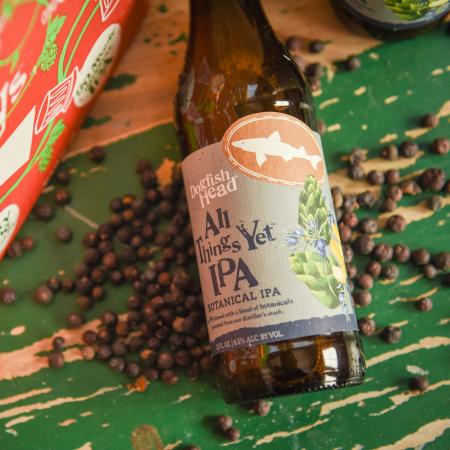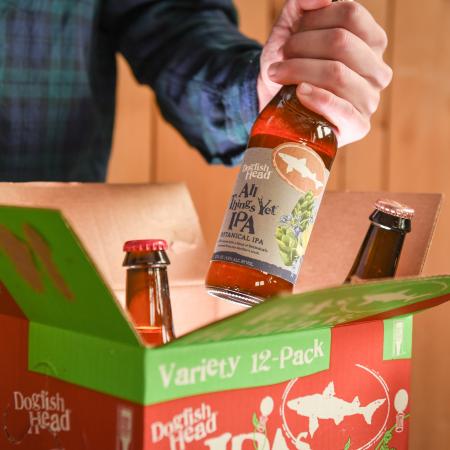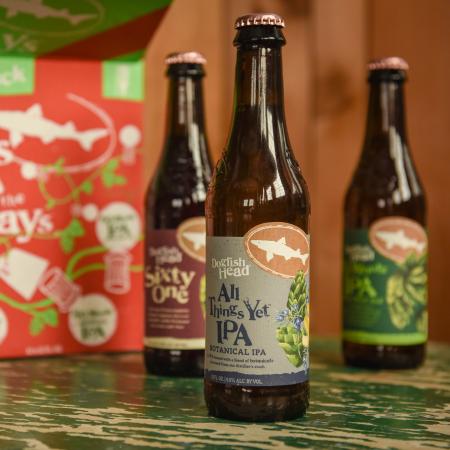 All Things Yet IPA
A botanical IPA that evokes fine gin cocktails and good times
It's the most wonderful time of the year for a new beer!
Spiced more like a spirit than an IPA, All Things Yet borrows from our distiller's stash, marrying the intensity of a classic American IPA with the bright and citrusy sensations of Dogfish Head Distilling Co.'s Compelling Gin.
Brewed from barley malt and rye, and spiced with Centennial and Simcoe hops, we've layered on the complexity with a unique blend of botanicals, including juniper, coriander, lemon peel and green cardamom.
The result is a singular drinking experience that evokes fine gin cocktails and good times.
Available as part of our 2019 IPAs for the Holidays variety pack, check out the Fish Finder to help you get your hands on a bottle of All Things Yet!
---
Specs
---
Release:
November - December
---
---
Style
American India Pale Ale
---
Experience
Golden yellow, white head
---
Juniper & citrusy hops, touch of lime
---
Juniper, light citrus, slightly spicy & peppery
---
---