Where'd the shark on my bottle swim off to?
Wednesday, August 21, 2019
---
The shark and shield. It's a symbol of our commitment to exploring goodness, an off-centered bat signal for our fellow off-centered souls, and an insignia that we've carried with pride since the day we opened our doors in 1995. Which is why it was a no-brainer when the time came to decide on whether or not we wanted to emboss our signature mark on each and every one of our glass bottles.
We made the switch to custom 12 oz. bottles emblazoned with the Dogfish Head logo back in 2012, and it's been an added touch our fans have come to know and love.
Now, for the first time, we've had a slight hiccup in the ever-complicated world of custom-made. Due to some unforeseen circumstances, we've been unable to acquire our specialty logoed glassware, which has ultimately brought us to another (less of a no-brainer) decision.
Do we stop packaging and wait for our beloved logoed bottle to return? Or do we work with what we've got and package in a non-embossed bottle?
Turns out it wasn't all that tough of a decision, and our teams have opted to roll with the non-embossed glassware in order to ensure we're keeping the good stuff in your hands.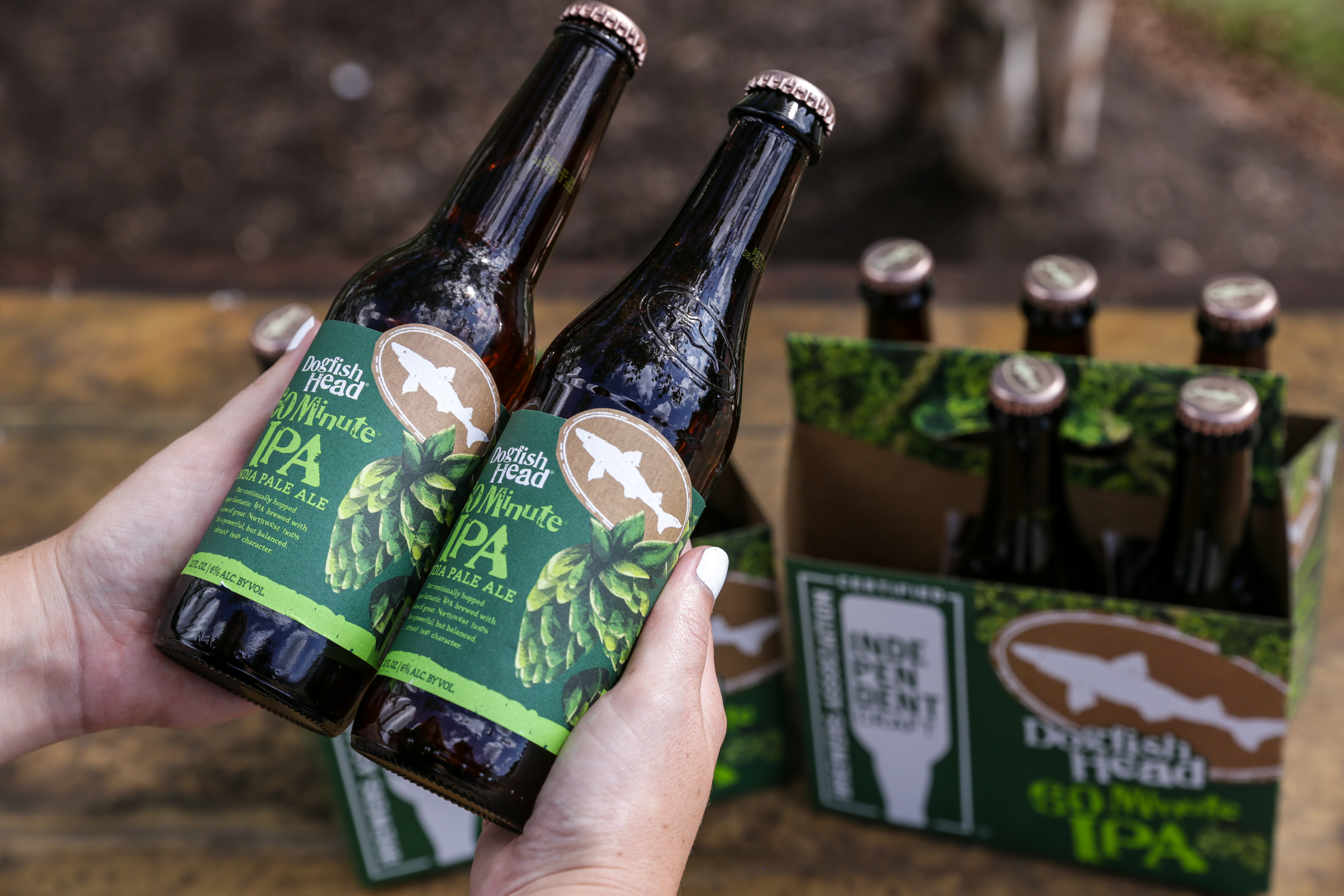 So, what does that mean for you, the consumer? Nothing really. You'll find the same beautiful label on the outside and the same great tasting beer on the inside. Your bottle will just be a tad less off-centered, if you will. There's also a chance that you might not even run into one of these non-embossed Dogfish bottles in the wild, and this will all just be some crazy hoax you read about on the internet. But just in case you do, here's a list of our beers that went into the temporary glassware...
60 Minute IPA
American Beauty
90 Minute IPA
Punkin Ale
Namaste White
Additional questions or concerns? Feel free to drop us a line at info@dogfish.com!