When it comes to crafting the ultimate burger … Roseda Farm is where's it at!
Thursday, August 27, 2020
---
How do you take a wood-grilled burger to the next level? Start with locally raised, black angus, dry-aged beef! And thanks to our friends at Roseda Farm, it doesn't get much more authentic (and local)!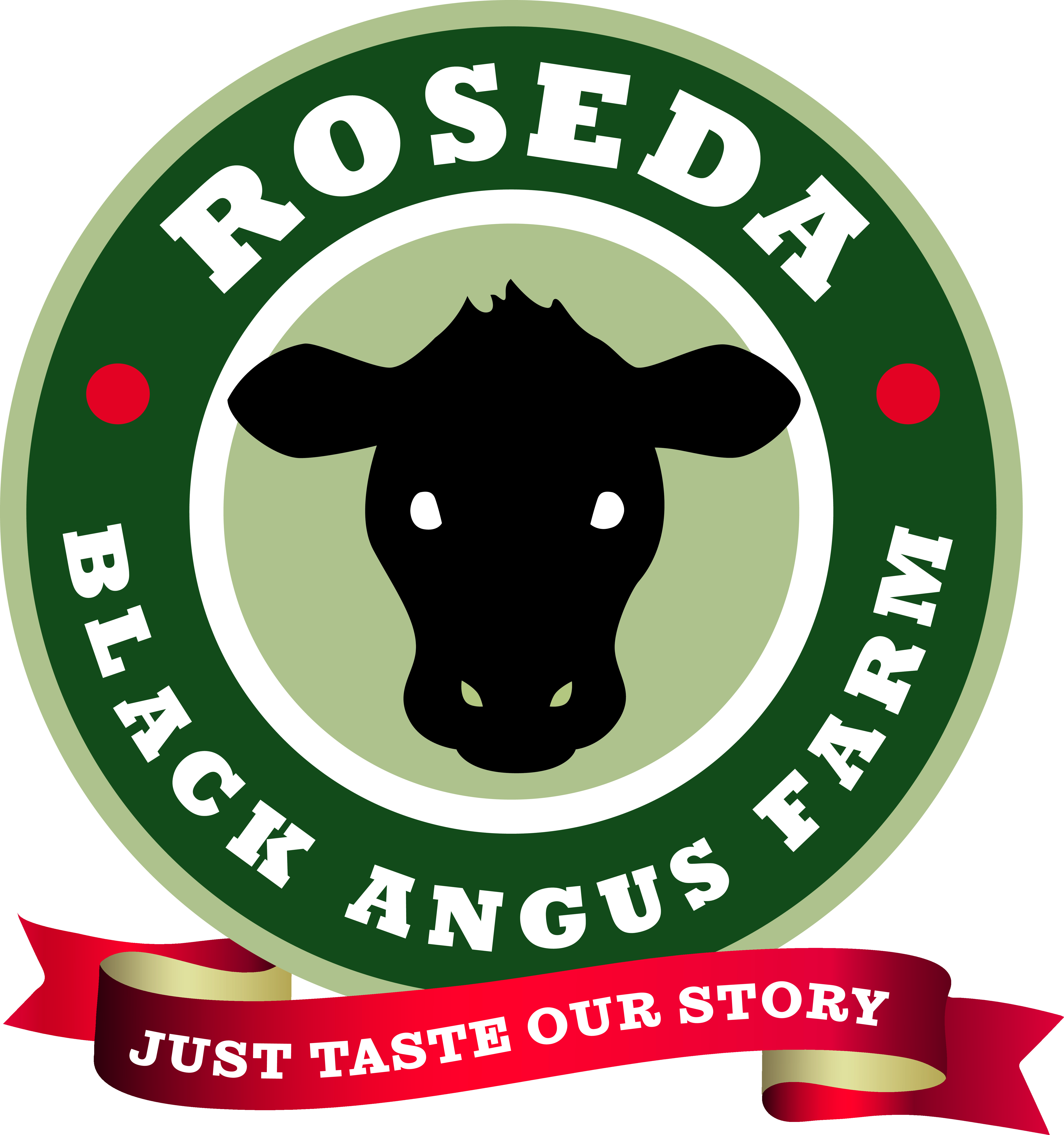 Founded by its namesakes, ROSE-mary and EDward A Burchell in 1996, Roseda Black Angus Farm started as a hobby, and has since turned into their livelihood as they began selling their farm-raised beef to neighbors and friends who just couldn't get enough of it. This family farm in Monkton, Maryland became our sole vendor for beef burgers last year at our Rehoboth brewpub, and it's easy to see (and taste!) why.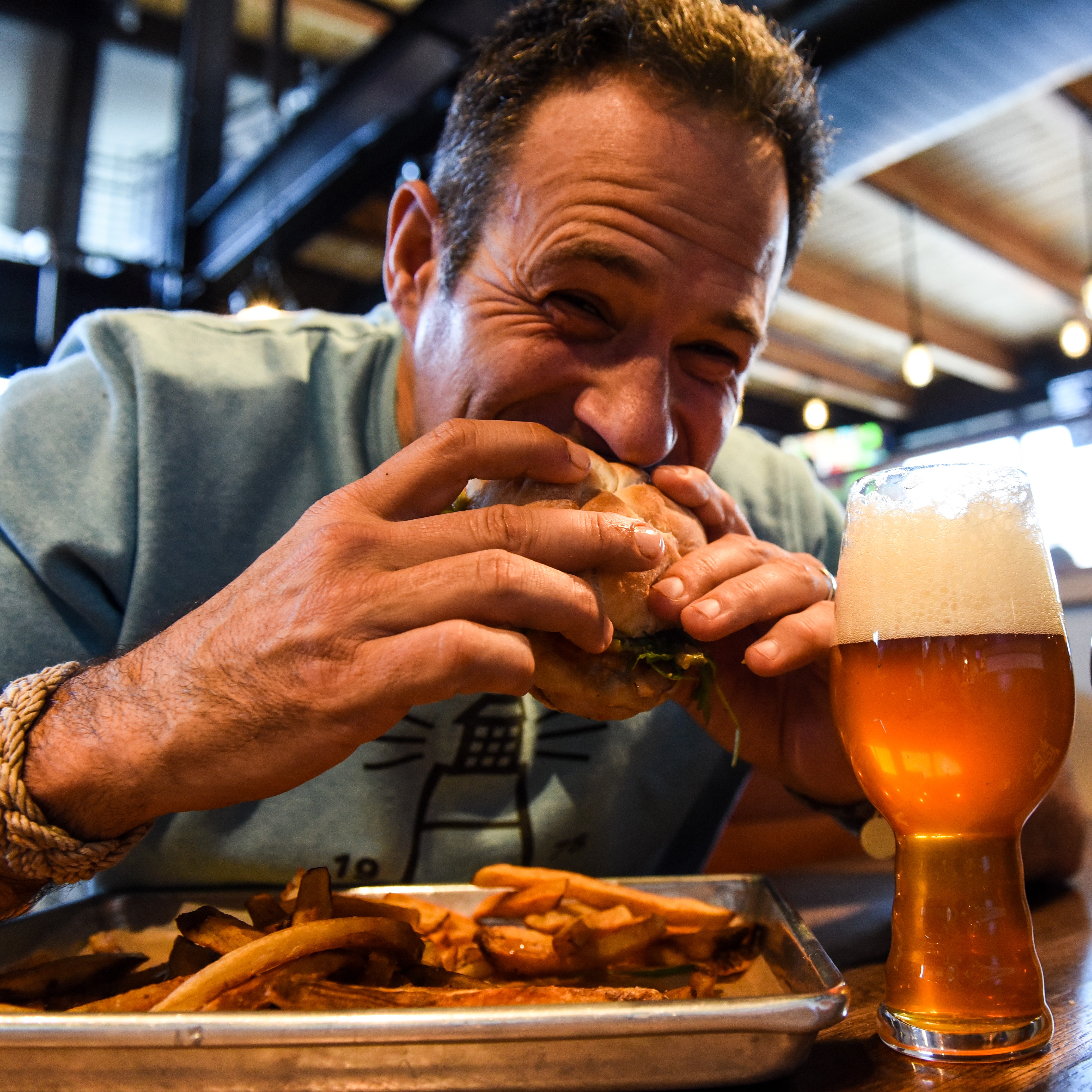 There's really no better way to sum up what makes Roseda Farm's beef different more than their mantra- "Just Taste Our Story." Their family pride and ethos are evident in everything they do. Their cattle are pasture raised, and they wholly own both of their facilities, so every part of the process can be traced back to the source.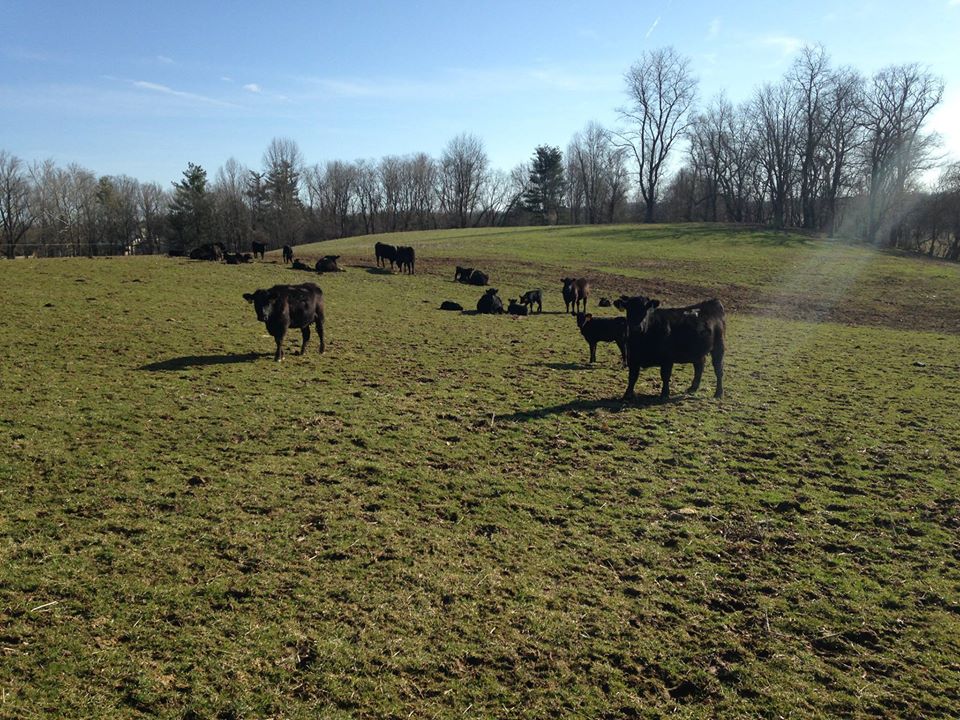 The most important part of that process? Dry-aging. Why exactly? This process draws moisture out of the beef and breaks down tough fibers, leaving you with a stronger, beefier flavor and a much more tender cut of meat. Generally, dry-aging is a process only used for cuts of steak at high-end restaurants, since it involves quite a bit of time and expertise to do it right. Sticking to their mission of choosing quality over quantity, Roseda Farm dry-ages all of their burgers for 14-21 days!
"We knew we wanted to partner with Dogfish Head, because we loved the people we met there and that they shared the same missions and same fundamental philosophies," says Eddie Burchell Jr. (son of Ed and Rosemary who started working for the family business in in 2016). "Consumers are well-ahead of their understanding of craft beer because of brands like Dogfish. And much like craft beer, we're a craft beef. We have the same focus on high quality, premium products, and we wanted to work with a team who understands."
At the brewpub, we toss these bad boys on our wood-fired grill, cook them to perfection, and serve them up four different ways.
• ONE WAY OR ANOTHER: Lettuce, Tomato & Choice of American, Swiss, or White Cheddar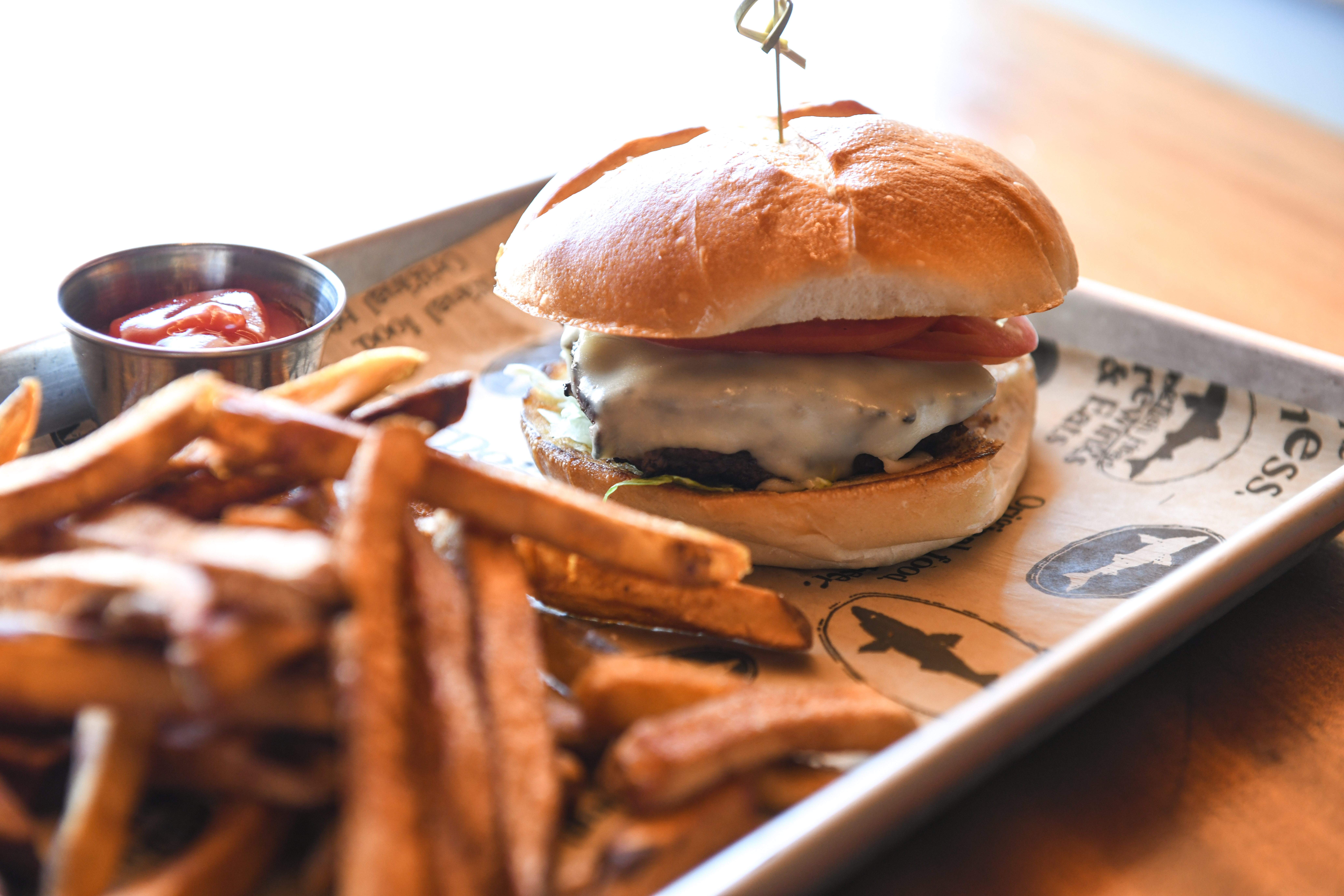 • WHERE ITS AT: American, Bacon, Mayo, Pickles, Lettuce, Tomato, Red Onion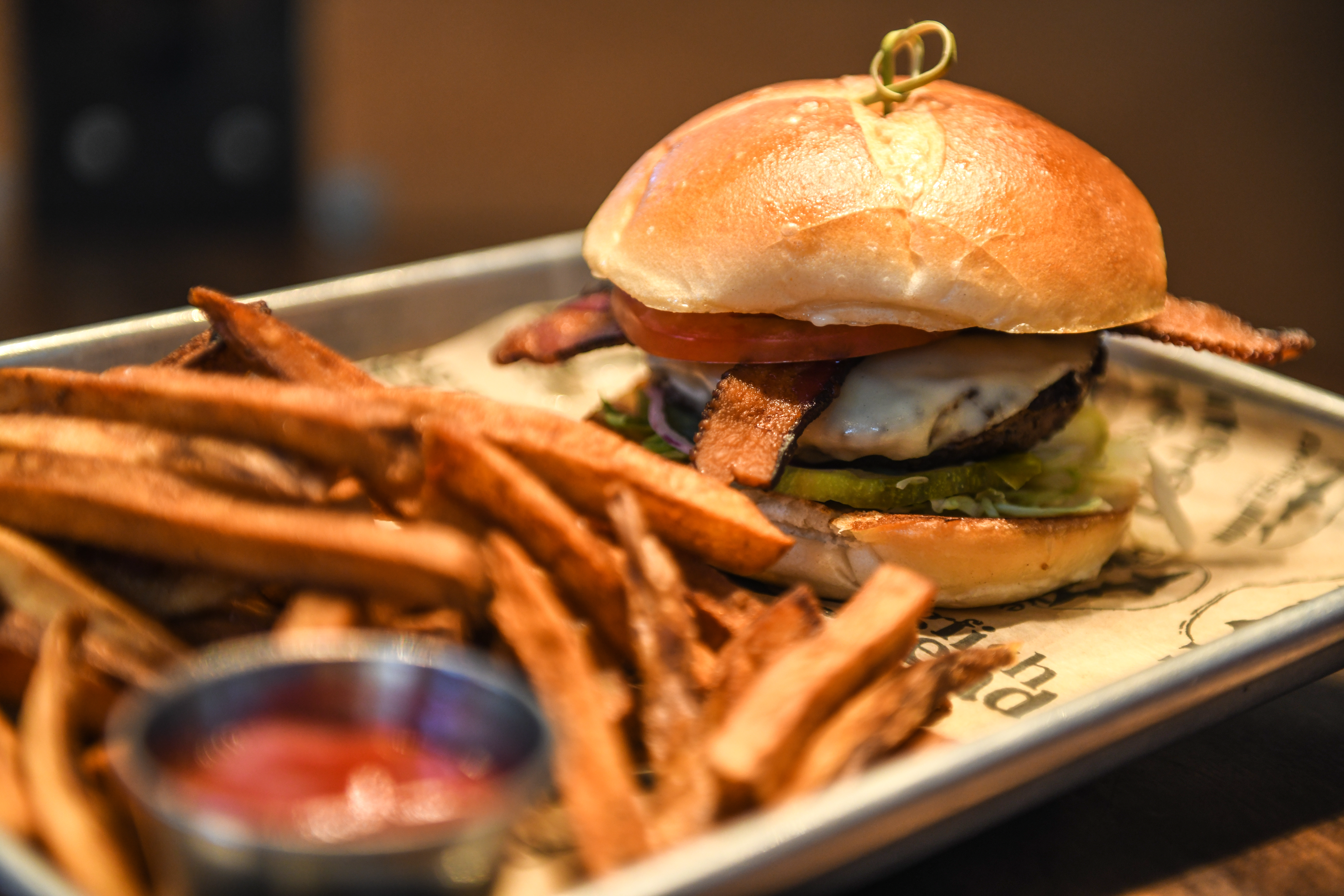 • I WANNA BE SEDATED: Swiss, Wood Fired Mushrooms, Garlic Aioli, Lettuce, Tomato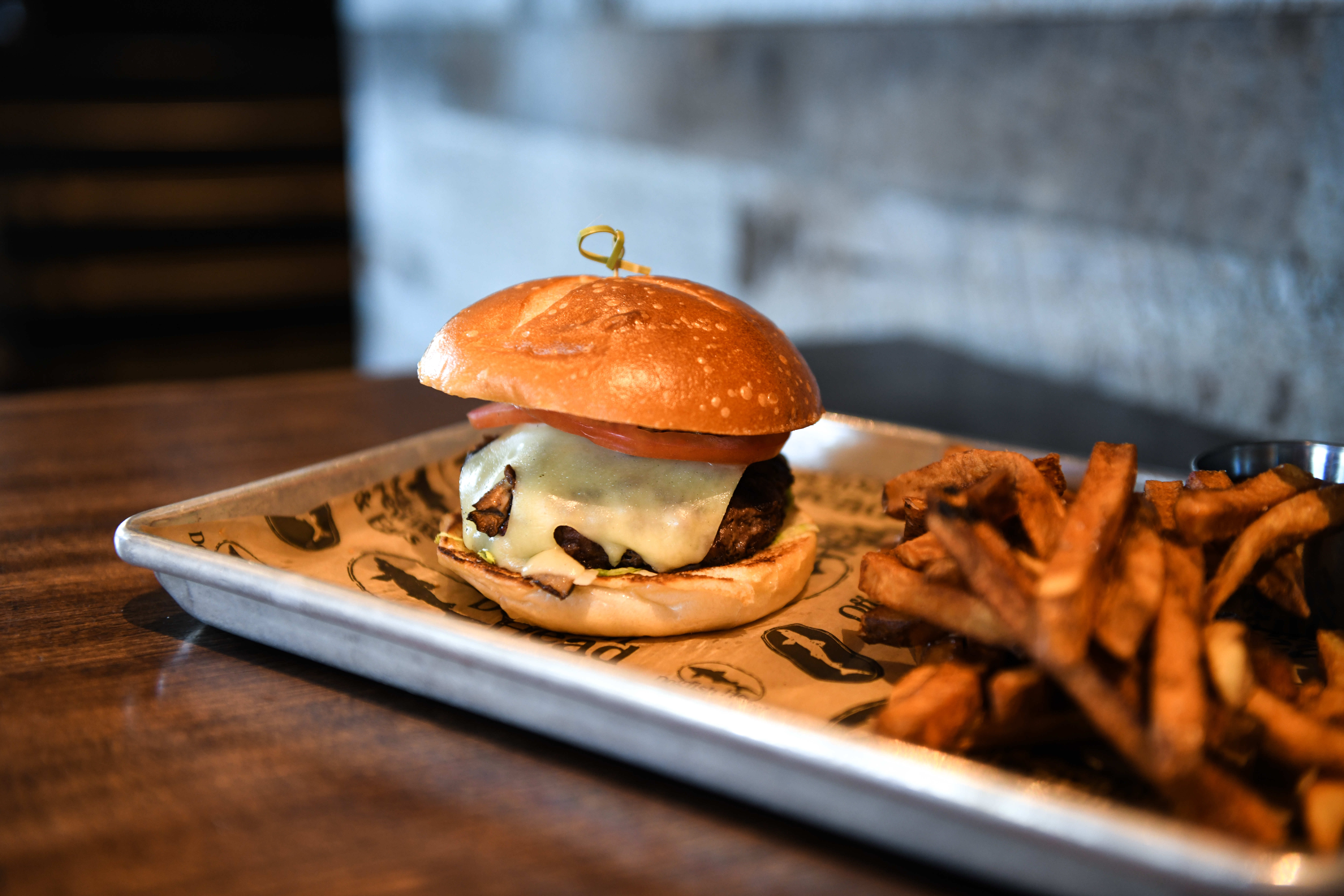 • SWEET JANE:  60 Minute BBQ, Cheddar, Fried Onion Straws, Mayo, Lettuce, Tomato 
All Burgers come with the choice of House-cut Fries, Coleslaw, Mac & Cheese or Seasonal Vegetable. To take a peek at our full menu, click here!
Some of those names sounding all too familiar? With Brewings & Eats as the hub for all things music since 1995, our weekly live shows highlight sounds from every type of band imaginable, while we have a plethora of musically-minded artwork lining our walls that celebrates the creative, rebellious connection of three of our favorite American art forms: punk rock, hip-hop, and craft brewing. So as self-proclaimed beer geeks with a music problem, of course we named our burgers after some of our favorite songs!
There's nothing better than finding friends (and partners) who share the same commitment to quality, and we're thrilled to have the fine folks at Roseda Farm help us bring only the best to our off-centered guests!