We're here for the boos & candy
Thursday, October 31, 2019
---
If you're like us, you've already started planning how you're going to get in on tonight's candy haul. Whether you beg, steal, borrow or barter, we've got a few tricks and treats when it comes to pairing your favorite Halloween candy with a variety of off-centered ales.
Punkin Ale
A full-bodied brown ale with smooth hints of pumpkin, brown sugar and spice, Punkin Ale is a classic fall favorite that pairs with those Halloween candies you've come to expect in the candy bag at the end of the night. Think candy corn, milk chocolates and those fun size bars that are a tad bit nutty. The spices of the beer help to balance the high sweetness, while also matching the maltiness of the brown ale.
60 Minute IPA
You may think that the hop bitterness of an IPA makes for a terrible candy pairing, but we're here to tell you that the bitterness found in 60 Minute helps cut through chocolate and sugar, and the light malt backbone is uber complementary. Pair it with those chocolates full of whipped nougat or those filled with crisped rice. Either way, you're in for a spook-tacular treat.
90 Minute IPA
With rich pine aromas and a strong malt backbone, 90 Minute is a perfect candidate for richer candy offerings. Chocolate cups filled with peanut butter are a prime pairing, along with the right and left side of chocolate / caramel covered cookie bars.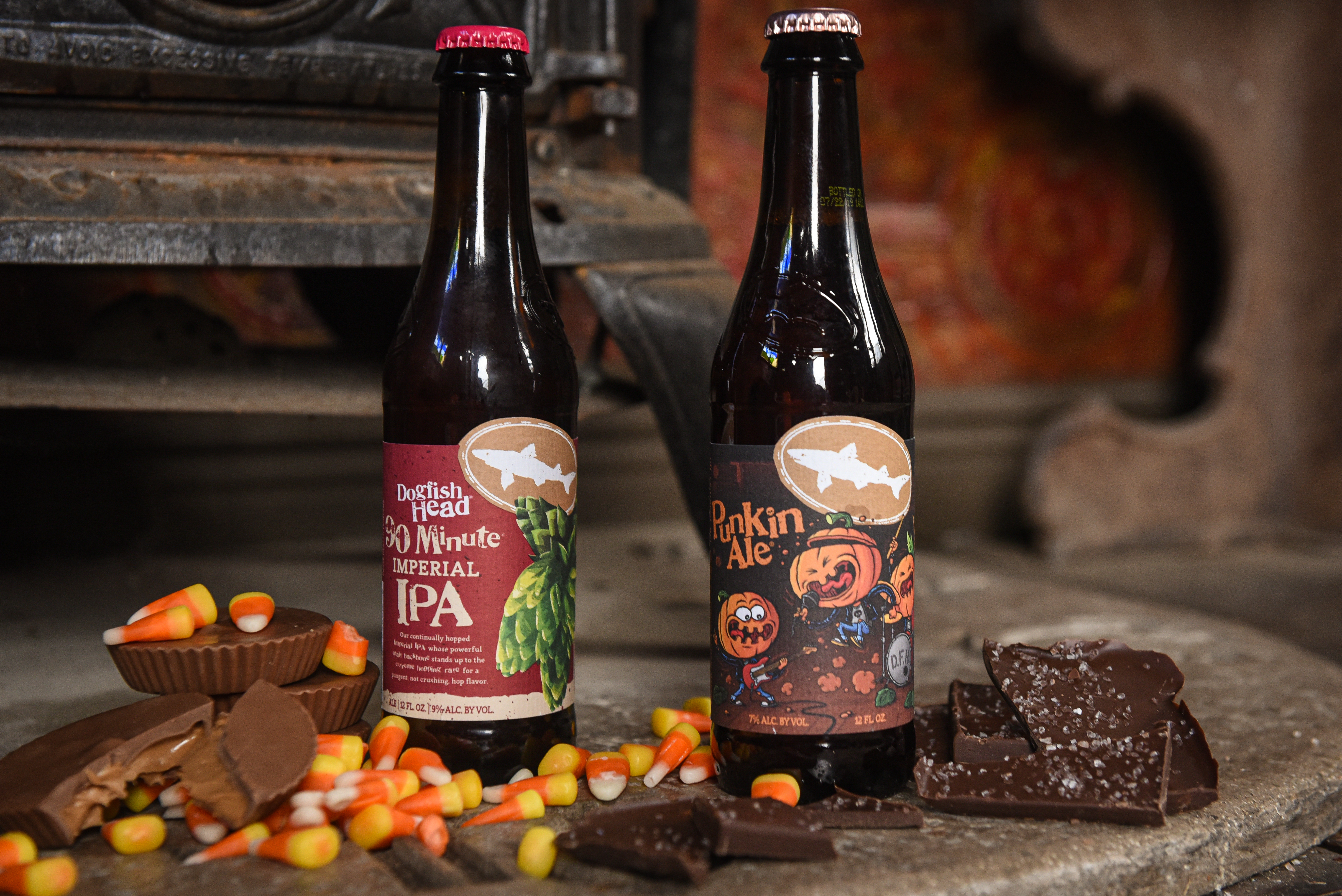 Slightly Mighty
This low-calorie* IPA will not only leave you feeling a little less guilty about the candy coma that's sure to ensue, it makes for one heckuva treat. Try it alongside those red fish-shaped chewies or the twisted licorice that can double as a straw. It doesn't matter which one you choose, the delicate – yet flavorful – sweetness in the beer matches the sweetness in the candy, and the high carbonation helps to scrub the palate.
*95 calories, 3.6g carbs, 1g protein and 0g fat per 12 oz. serving
SeaQuench Ale
Boasting amazingly tart and crisp quenching flavors, SeaQuench Ale is the official 'unofficial beer' of sour candy. Yep, those sweet and then sour gummies stand up to the acidity of the beer, and those candies that taste like a rainbow are balanced by the lime flavors found in SeaQuench Ale.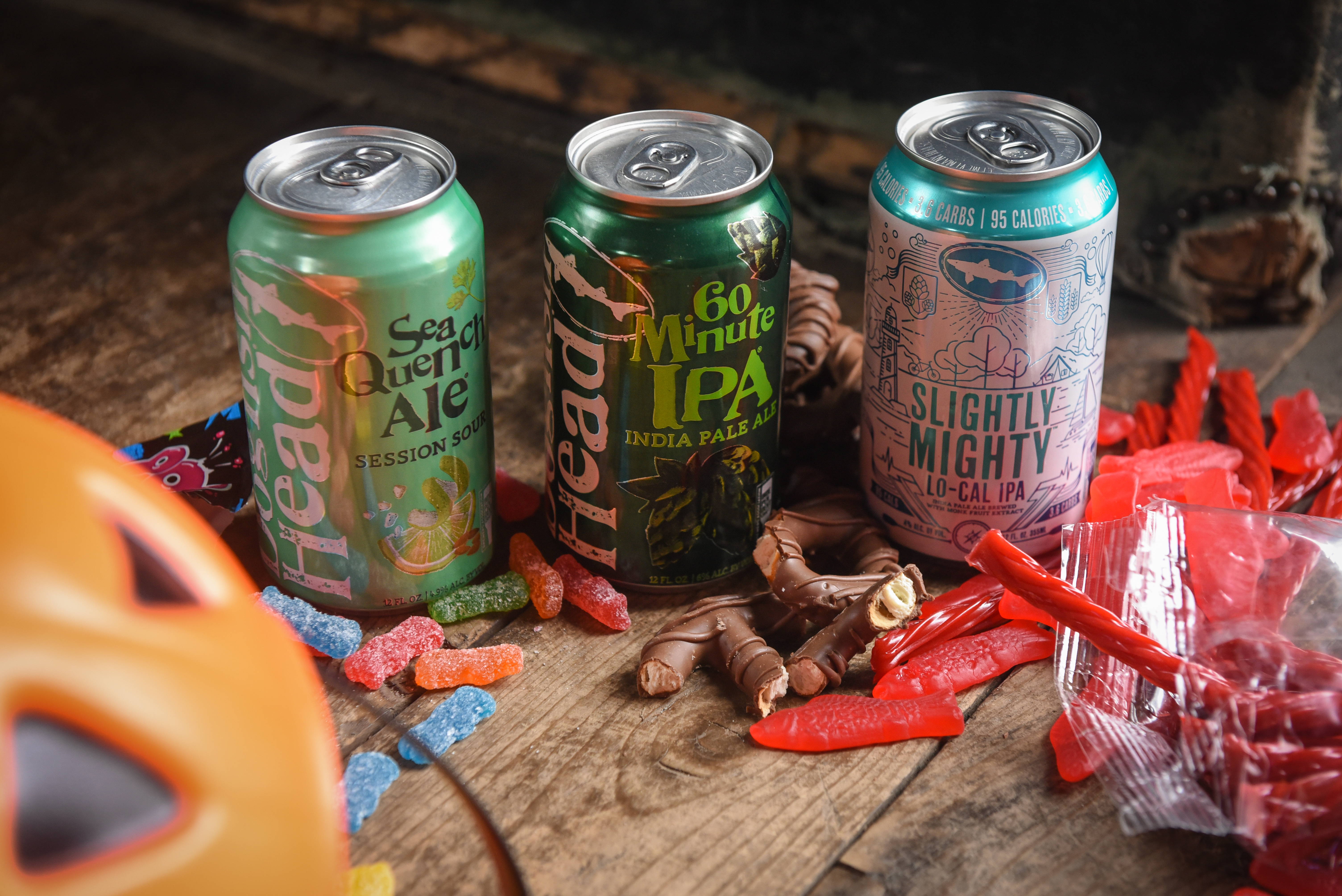 There's no hard and fast rule when it comes to pairing beer with candy, so have fun and Happy Halloween!