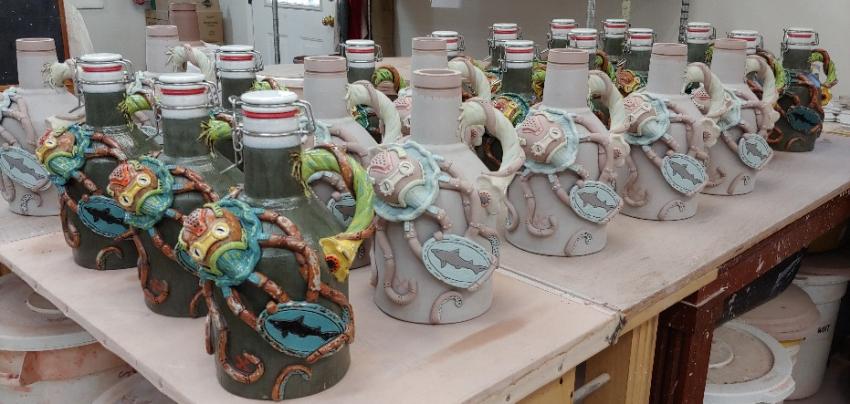 Release the ... UBER GROWLER!
Friday, November 13, 2020
---
Inspired by 'Holly The Hoptopus', our resident off-centered oddity that's found its home on our Rehoboth brewhouse walls, our newest UBER Growler was thoughtfully handcrafted by our longtime friends at Romanick Pottery and it's as off-centered as it comes! Tonya and Paul Romanick spend around 20 hours creating each growler by hand, and they are completely one-of-a-kind with their own individual numbers stamped on the bottom! There are only 52 of these beauties available this year, and they'll be for sale for $395 on our online store this Thursday, November 19 at noon E.S.T., so make sure to nab one before it's too late!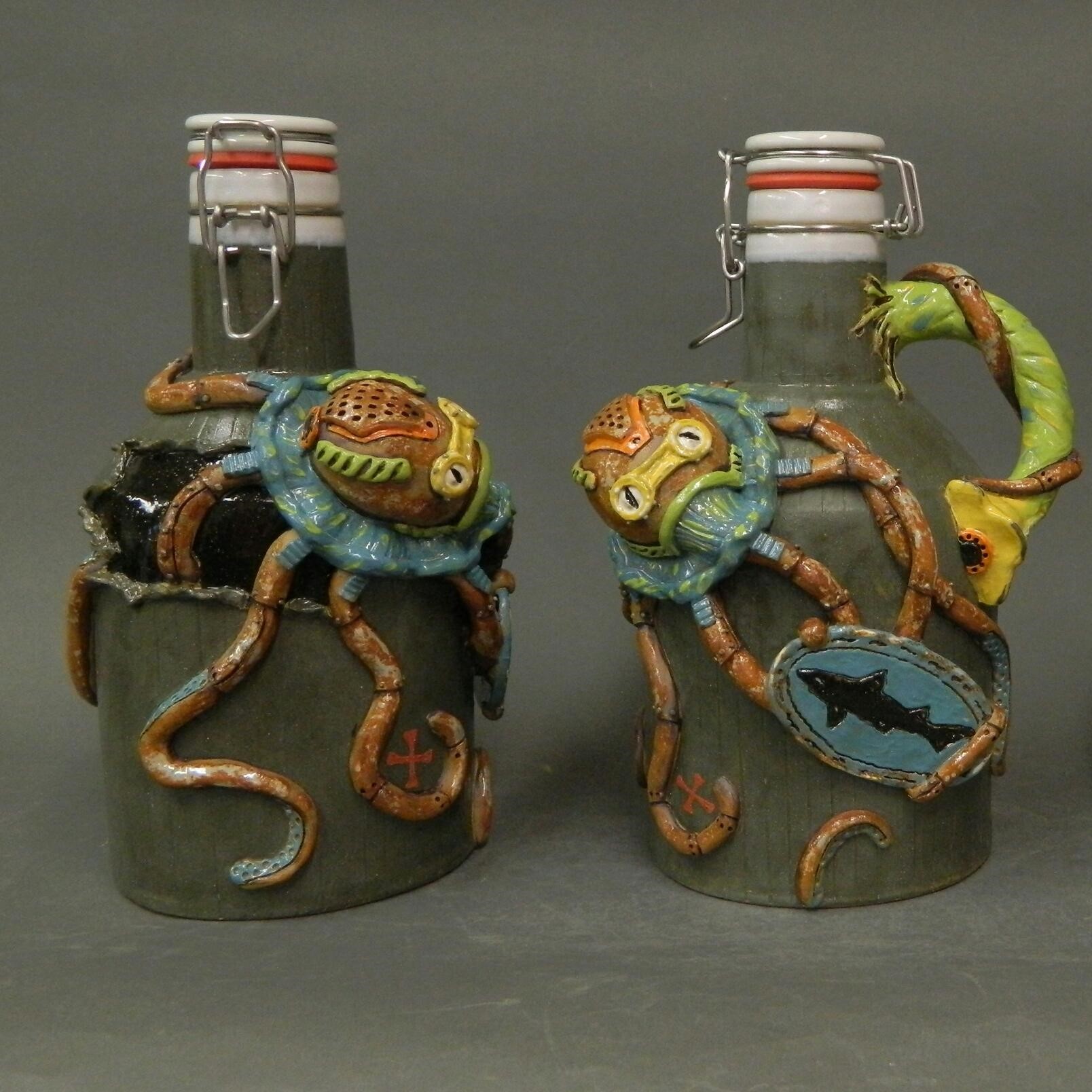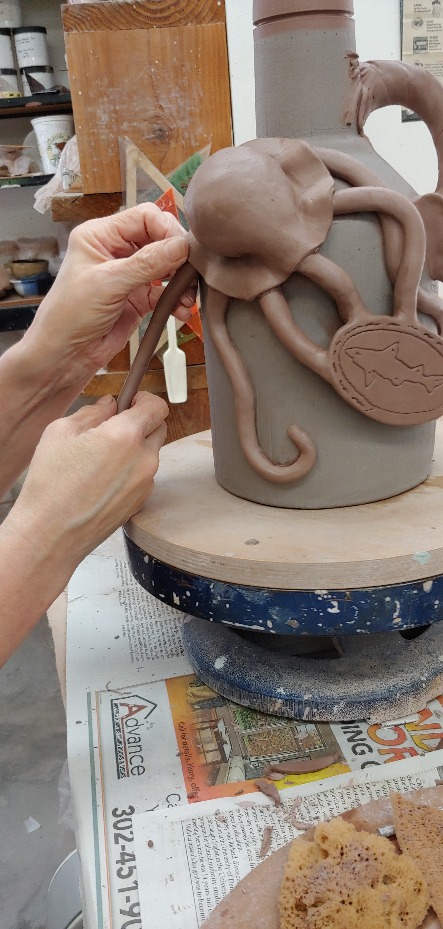 How 'bout that view? It's easy to see why this colorful creation would be the inspiration behind this round of our legendary UBER growlers - who wouldn't want to take this home with them?! This creature from the deep sea climbed up our brewhouse walls earlier this year and it was dreamed up and brought to life by local artist, Holly Fields-Scott. Check out this blog post to learn more about Holly and this project!