Rack AeriAle provides an all-new way to enjoy barrel brews.
Monday, August 14, 2017
---
You know those wood-aged beers you've come to know and love? Ever dreamed of the day you could have them available straight from the barrel … on tap? Well dreamer, meet Rack AeriAle, our all-new system that allows us to do just that!
Working with AC Beverage out of Maryland, Dogfish Head founder and CEO Sam Calagione has created a system that takes still beer (or not carbonated beer) straight from the barrel and serves it cool and full of creamy nitrogen goodness. But how exactly? More than just a transfer of beer, Rack AeriAle contains a special design where every 15 minutes a small amount of nitrogen is automatically injected into the top of the barrel, or as we like to call it, a 'nitrogen blanket.' This maintains a consistency that makes for a perfectly fresh, not oxidized, wood-aged drinking experience.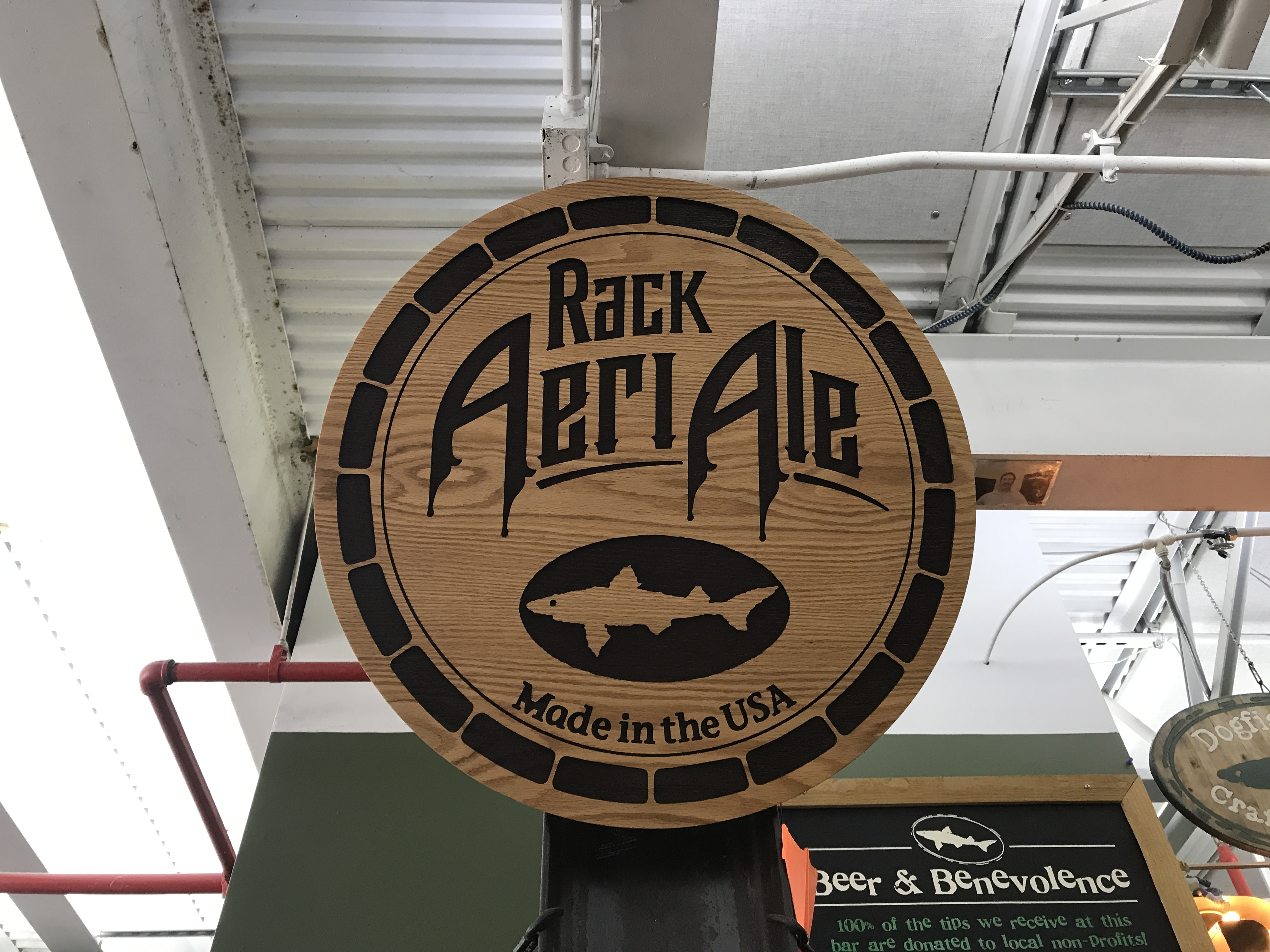 With only two of these systems out in the wild - here at our Milton brewery and another at Eataly in Boston - this ground-breaking innovation is just another reason a visit to our neck of the woods is a must … don't you think?
We're currently featuring four different beers in two types of barrels - port barrels made from French Oak and whiskey barrels made from American Oak. You'll find:
- Alternate Takes #5 in a port barrel
- English Strong Ale (one thread of our Burton Baton) in a port barrel
- Beer for Breakfast in a bourbon barrel
- Olde School Barleywine in a bourbon barrel.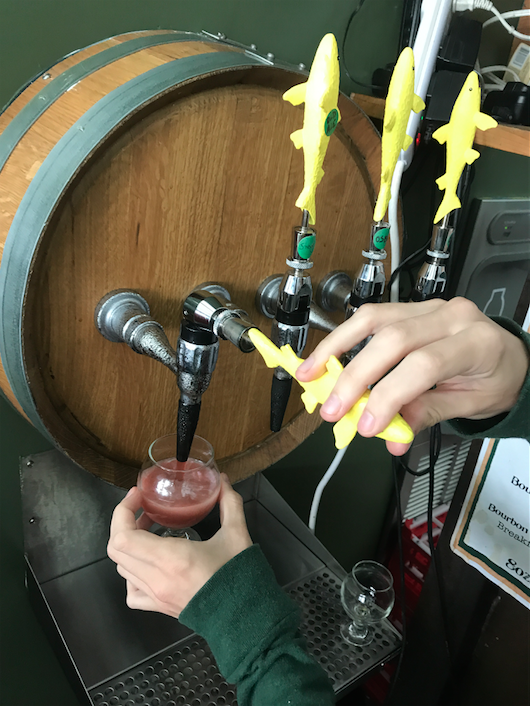 Each beer is served as a 4 oz sample for $3.75 or as an 8 oz full pour for $6.50.
With a whole new system comes a whole new world of possibilities. Our brewers are already thinking about barrel versions of Palo Santo Marron, Bitches Brew, Oak-Aged Vanilla World Wide Stout, Sixty-One, and our Puddin' Wine collaboration with BeerAdvocate.
Exciting times here in coastal Delaware!
Check out our live videos below with Sam and Tasting Room Manager Matt to get a behind-the-scenes peek at Rack AeriAle!