Punkin season is right around the corner, and this year's merch line-up is GOURD-geous!
Tuesday, August 18, 2020
---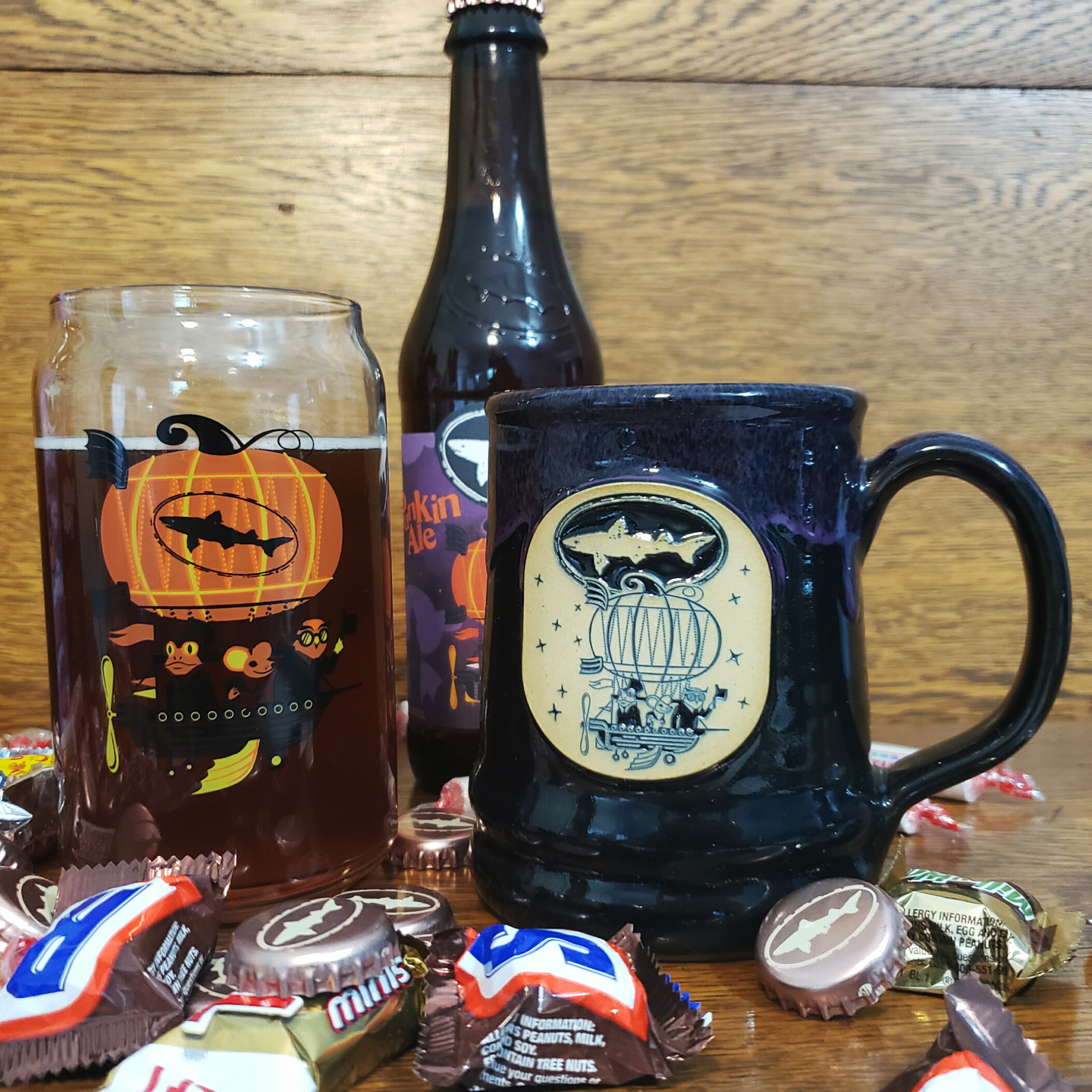 Our beloved Punkin mugs are back, and this year they come with a buddy … a Punkin Can Glass! We have 450 handmade stoneware mugs available, made by our friends at Deneen Pottery. Not only are they an amazing family business who hand-craft these beloved mugs, they run entirely on solar power! These two limited edition pieces feature our packaging art, for the very first time!
---
There are TWO ways to snag a can glass featuring this year's Punkin art: the mug / glass combo above and our handcrafted Punkin scented candle! If you snagged one of last year's Punkin candles, you know this candle smells A-M-A-Z-I-N-G! They're made with premium soy wax and are hand poured by the delightful team at Unwined Candle Co. out of Sykesville, MD.

---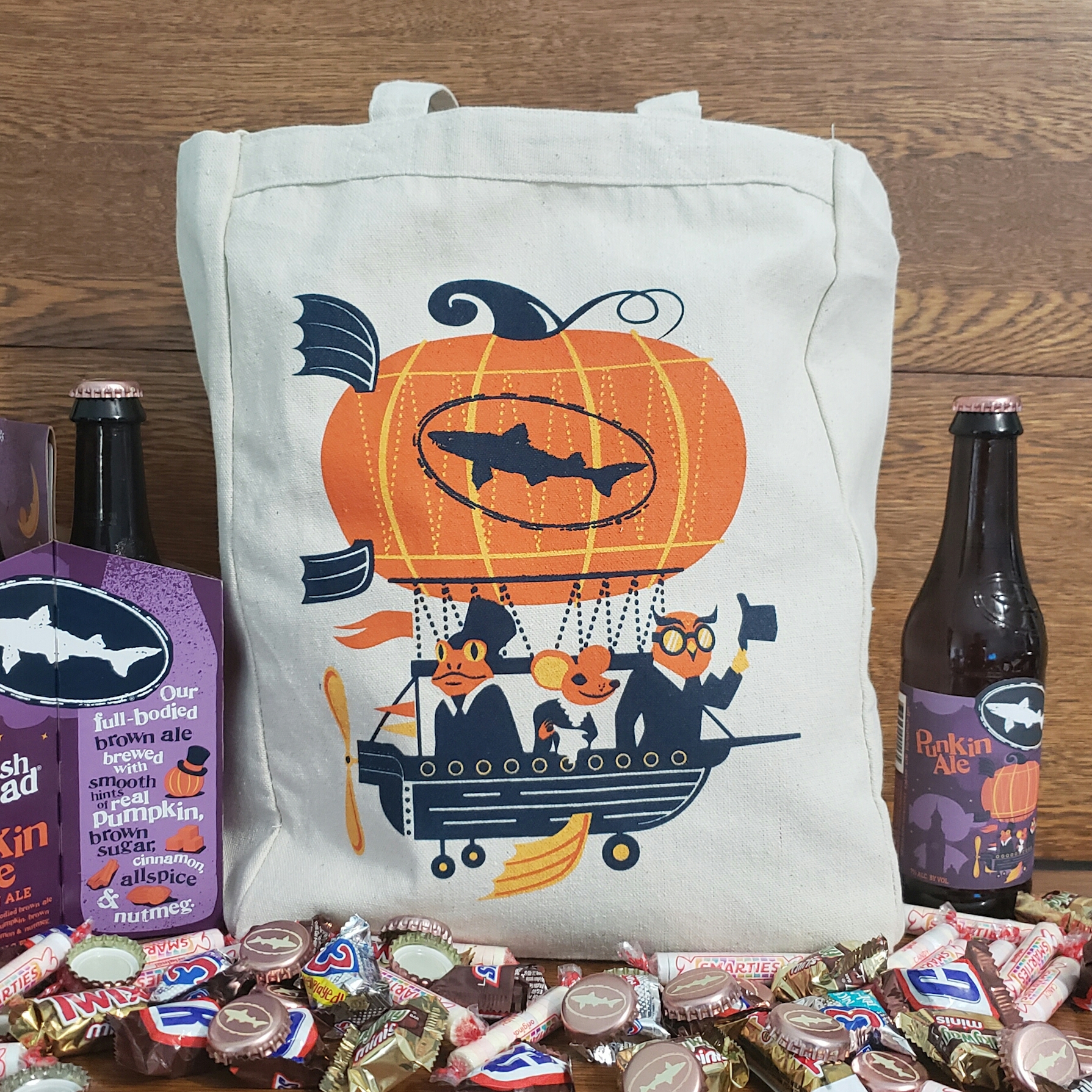 This canvas tote is great for snagging goodies at fall farmer's markets or for little trick-or-treaters to carry around their candy haul! They're made with 10 oz. cotton canvas fabric, size: 10.5" x 14" x 5".

---
Speaking of trick-or-treaters, we have a limited amount of onesies and toddler tees so our little off-centered fans can join the fun!

---
Our Punkin Ale Beer Soap is handmade by the incredible folks at Indigo Bee Soap Company. Much like the candle, it smells good enough to eat … but please don't!

---
There's nothing scarier than a cold beer leaving a water ring on a wood table, but rest assured that we've got you – and your table – covered! Made by Paint The Town Signs out of Elmira, NY, these coasters are made out of Italian tumbled marble, and have a full corked back! We only have 250 available so get 'em while they last!
---
And last, but most certainly not least … our one-of-a-kind ceramic growlers!!! This year's ceramic Punkin Ale growlers – handcrafted by the oh-so-talented Paul and Tonya Romanick at Romanick Pottery in Northern Delaware – go on sale at 12 p.m. next Thursday, August 27. They will be available on our online shop, and they can also be added (by phone call only) to a curbside pick-up order at Dogfish Head Brewings & Eats and our Tasting Room & Kitchen! Priced at $175, supply is extremely limited! These fan favorites feature our Vampire Shark Punkin Ale design, and we have three different color options available this year! Trick or treat yourself!