Project Extreme Brewing has arrived!
Thursday, October 12, 2017
---
The time has come … Project Extreme Brewing has arrived! A six-part video series documenting the evolution and journey of cutting edge and extreme brewing, follow along with pals from Short's Brewing, Carton Brewing, The Post Brewing Co., The Lost Abbey/Port Brewing Co., BeerAdvocate, and the Godfather of Homebrewing, Charlie Papazian of the Brewers Association.
Between the laughs and high-fives, watch as Sam and friends share what extreme brewing means to their individual exploration in craft beer and their thoughts on the evolution of extreme brewing, the impact of barrel-aging and culinary inspirations.
Available beginning today, follow along with Sam and his craft brewing brethren as they travel around coastal Delaware and create extreme beers unique to Project Extreme Brewing. Watch 'em now!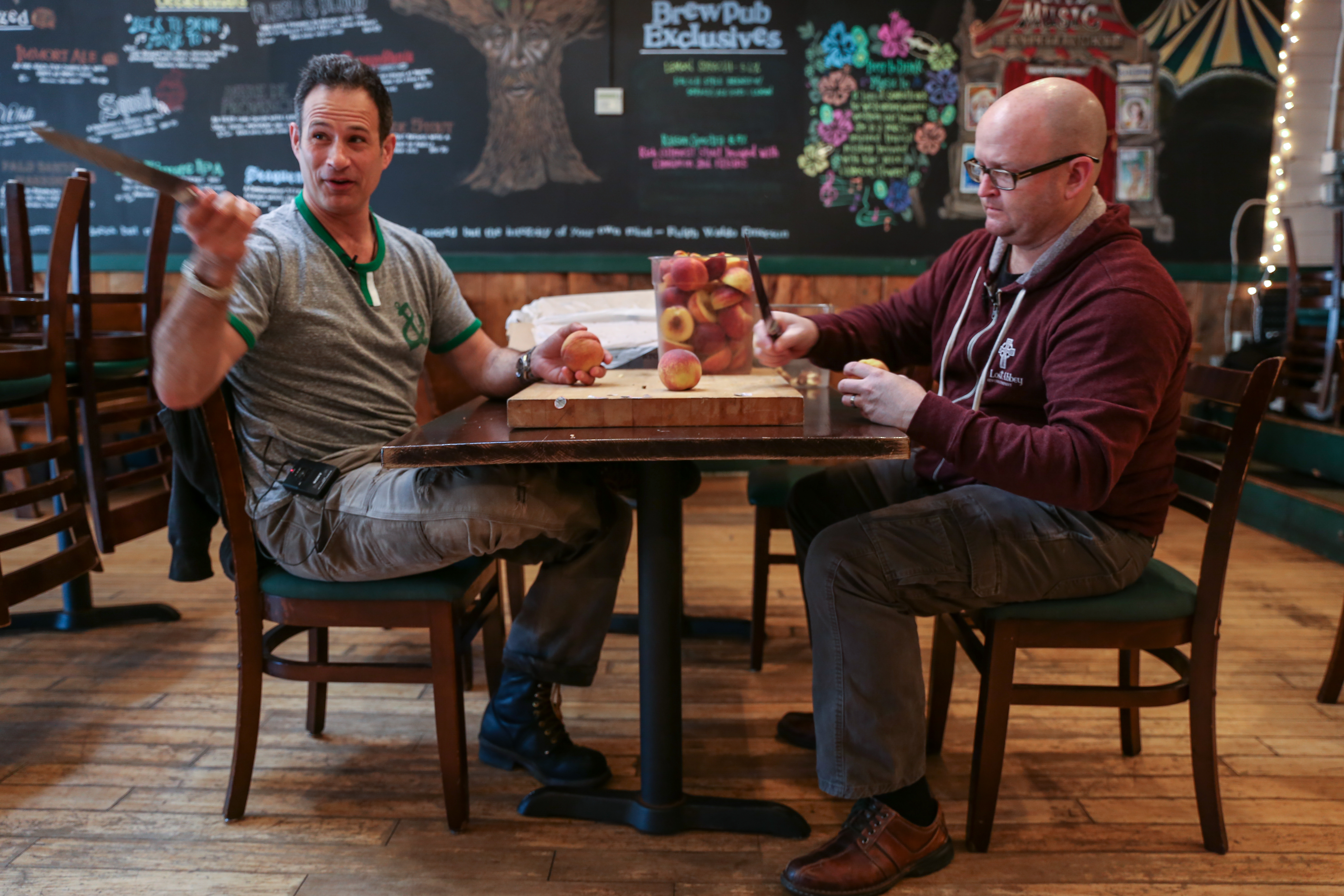 In addition to this six-part video journey, Project Extreme Brewing: An Enthusiast's Guide to Extreme Brewing at Home is now available for pre-sale at Amazon.com and will be officially released on November 14 at independent book stores or your favorite retailer!
With over 50 homebrew recipes and creative brewing philosophies from dozens of America's most beloved, respected and coveted indie craft breweries, you'll find step-by-step instructions and tips for making creative, forward-thinking recipes that expand the definition of what ingredients go into making a great beer. Only inside Project Extreme Brewing can you learn how to make a Flanders Red inspired by a pastrami sandwich, a not-so-traditional Stout made with chocolate and oysters, or a Scotch Ale designed to mimic the flavors of an Old Fashioned cocktail … and who doesn't want all of that?!
"In the last decade or so, the homebrewing and commercial brewing community has grown to fully embrace the concept of beers without borders and brewing beyond militant beer styles," says Sam. "I've been proud to work shoulder-to-shoulder with the Alström Brothers at their Extreme Beer Fest throughout the years, and now, with the help of many of our favorite brewers, we are pouring our shared love for experimental brewing into this DIY book."
As if all this extreme goodness wasn't enough, you can also find our BeerAdvocate collaboration Puddin' Wine on taps now! Looking to Jason's legendary Christmas pudding recipe as inspiration, this English-style Barleywine delivers an infusion of flavors through the addition of sultanas, cherries, black currants, plums, dark brown sugar and hazelnuts. Brewed with a blend of Maris Otter, Pils and dark crystal malts alongside a bit of toasted wheat, Puddin' Wine is then rounded out by aging on Terra d'Oro Zinfandel Port barrels for a full 6 months. The result is a full-bodied beer brimming with notes of dark pit fruit, smooth caramel and toffee. Check the Fish Finder to find some near you!