Hazy-O!, our new Hazy IPA, is made with FOUR types of oats and it's oooohh so juicy!
Wednesday, September 30, 2020
---
2021 is still months away, but we've got an exciting peak into the future! This Friday, fans can get a sneak-peek taste of our newest innovation, Hazy-O!, before it hits shelves early next year!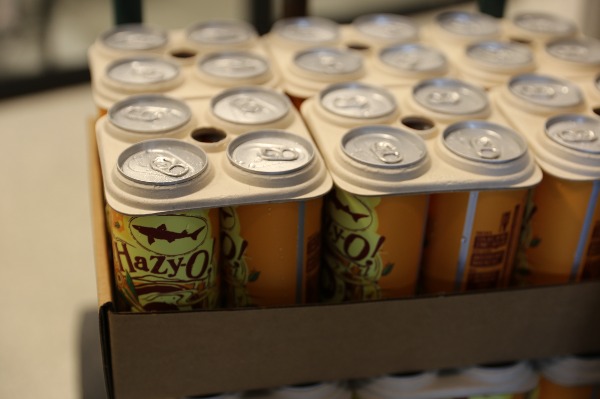 'Hazy-O!' is a 7.1% ABV Hazy IPA brewed with FOUR different types of oats: malted oats, providing cloudiness; rolled oats, creating a silky mouthfeel; naked oats, providing a subtle toasted and nutty flavor; and oat milk to amplify the haze and add to its silky soft, creamy mouthfeel for a beer that is incredibly juicy & hop-forward while being smooth and super-sessionable! To ensure we harnessed all the goodness of oat milk within Hazy-O!, we enlisted the help of oat milk scientists from Elmhurst in New York to finalize the beer's recipe. This refreshing brew starts with literally truckloads of oats & wheat, which gives it its a full body, then it's liberally dry-hopped with a blend of Citra, Mosaic, Azacca, Centennial, Simcoe, BRU-1, Mandarina Bavaria and Sabro hops to deliver juicy tropical notes of citrus, mango and pineapple. Hazy-O! drinks like a 5% ABV session sipper, even though it is a 7.1% ABV powerhouse!
"Finding true points of differentiation in the Hazy IPA style category isn't easy and we think we hit the bullseye with Hazy-O!" says Dogfish Head founder and brewer Sam Calagione.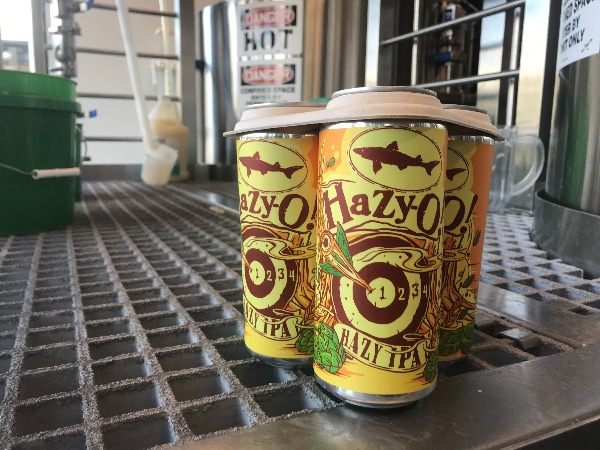 But how 'bout that label art though?! The target-and-bullseye on the can label is more than just a sweet design - it illustrates the story of the drinking experience! The four-ringed bullseye is a nod to the four unique types of oats we packed this brew with. This foundation-of-four, along with our special blend of hop varieties, are right on target.
This juicy new brew is making its debut this Friday, October 2 at 11 a.m. - it'll be available in 16 oz. cans for $18/4-pack from our emPOURium in Rehoboth, and on draft at Dogfish Head Brewings & Eats and our Tasting Room & Kitchen in Milton for a limited-time only! But keep an eye out for this smooth sipper early next year as it will be nationally released in 12 oz. cans!