Get ready to get your gourd on, Punkin season is back!
Tuesday, September 03, 2019
---
Without further ado … it's fall, y'all! Now that Labor Day has come and gone, it's time to welcome all things pumpkin, sweaters and your favorite full-bodied brown ale … Punkin Ale! Available on taps and shelves now, check the Fish Finder to help you track some down in your neck of the woods.
But it's not just Punkin Ale we're excited to welcome back with open arms. With the return of the autumnal season comes the return of our iconic, ceramic Punkin Ale growlers. We've been receiving inquires since mid-July as to when folks can get their hands on this year's batch, and we're happy to share all the details around our 2019 release with you now.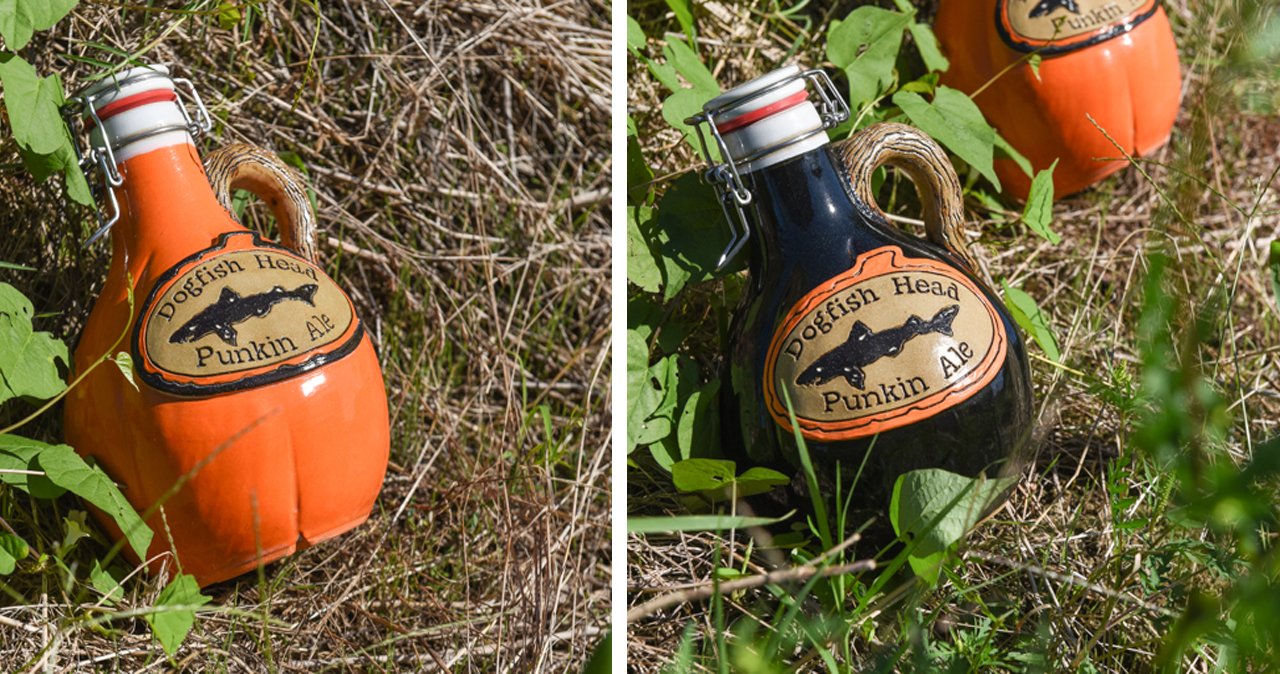 This year's orange ceramic Punkin Ale growlers – handcrafted by our friends at Romanick Pottery – go on sale this Friday, Sept. 6. Priced at $175, supply is extremely limited! We'll have 15 available at our Milton Tasting Room & Kitchen, 15 at the Off-Centered EmPOURium in Rehoboth and 50 available to purchase through our online store. So, if you want to get your hands on one of these gourd-eous creations, you'd better get ready! Sales begin at 11 a.m. EST.
NEW this year – black ceramic Punkin growlers in addition to our classic orange … yep, we got all dark and spooky this go around. This moody bunch is even more limited in quantity with 15 available at our Milton Tasting Room & Kitchen, 15 at the Rehoboth Off-Centered EmPOURium and 30 available to purchase through our online store. Also on sale Friday, Sept. 6 beginning at 11 a.m., and priced at $175.
In addition to the coveted Punkin growlers, we've got a boatload of other Punkin Ale merchandise to share … like our limited edition ceramic mugs* designed by Deneen Pottery! The perfect small vessel to hold your Punkin Ale, somehow this mug makes Punkin taste even better ... seriously.
*bonus – the mug comes with the most adorable Punkin Ale tote!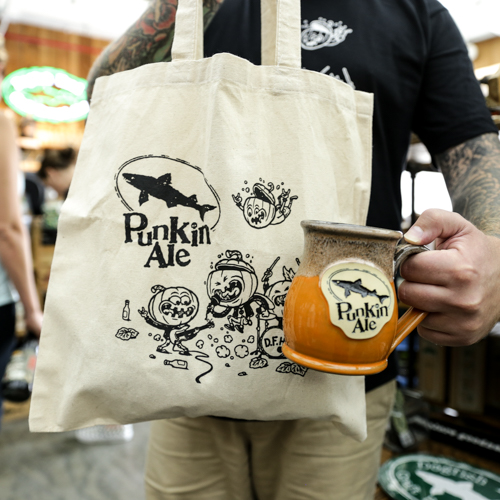 We've also got Punkin Ale t-shirts, poster prints, coasters, candles, hoodies and even a onesie for the little ones, all featuring artwork from our good friend Michael Hacker. The fourth and final release of the 2019 Off-Centered Art Series, Punkin Ale's new design brings Hackers's distinct and illustrative style to life, while holding true to our playful, off-centered nature.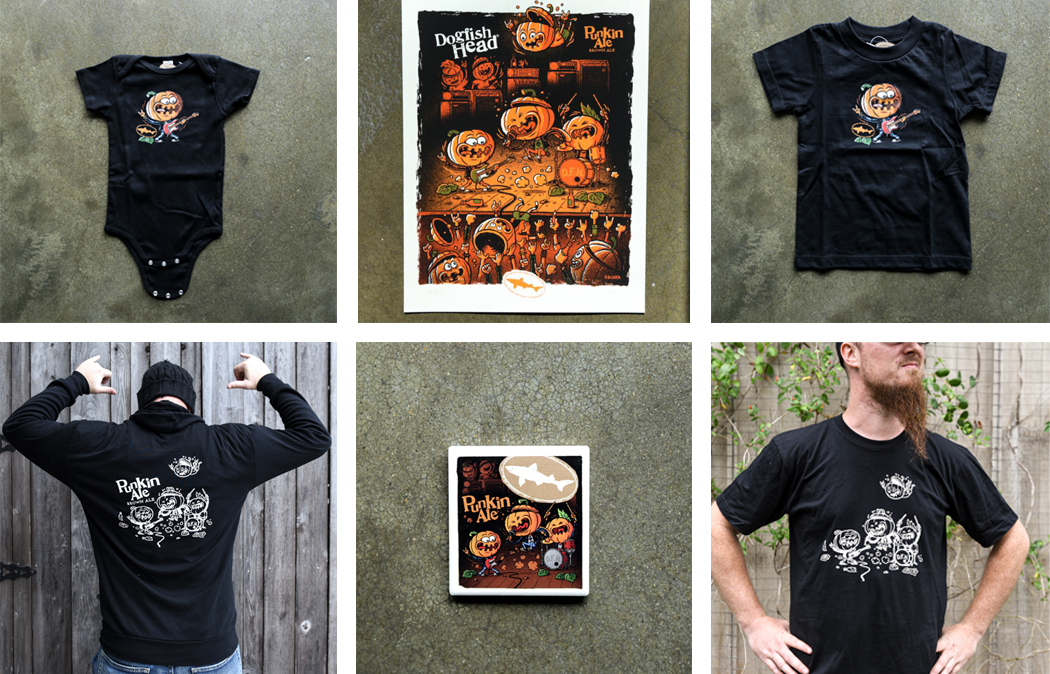 "Puns and wordplays are a vital part of my work, so when I was asked to create a label for Punkin Ale I immediately had to think about a punk show involving head-banging pumpkins in a mosh pit," says Hacker. "This first idea finally led to the punk(in) band. The stage-diving pumpkin character is a reference to the 'Punkin' Chunkin' tournaments I was introduced to when I started to work on the Off-Centered Art Series designs."
Not quite familiar with Punkin Chunkin? You can learn more about that here.
"As a beer geek with a music problem, I couldn't be more excited about this year's Punkin Ale packaging," says Dogfish Head founder Sam Calagione. "It captures the essence and energy of a punk rock concert in an interesting and lighthearted way. Makes me want to grab a bottle of Punkin and take my turn up on the stage!"
It's hard to believe it's Punkin season already, but WE'RE. HERE. FOR. IT.