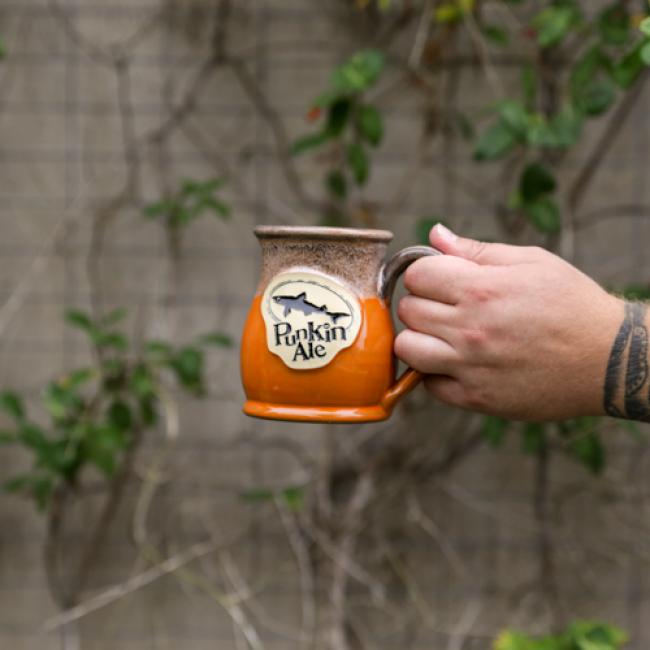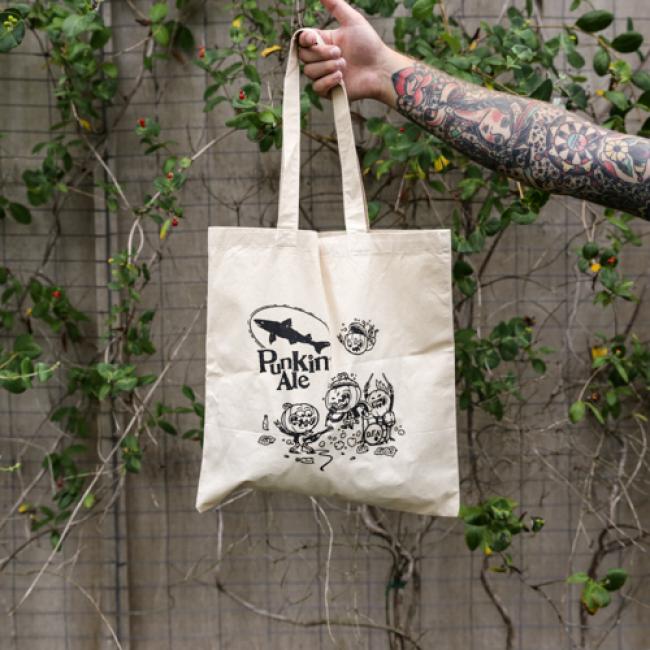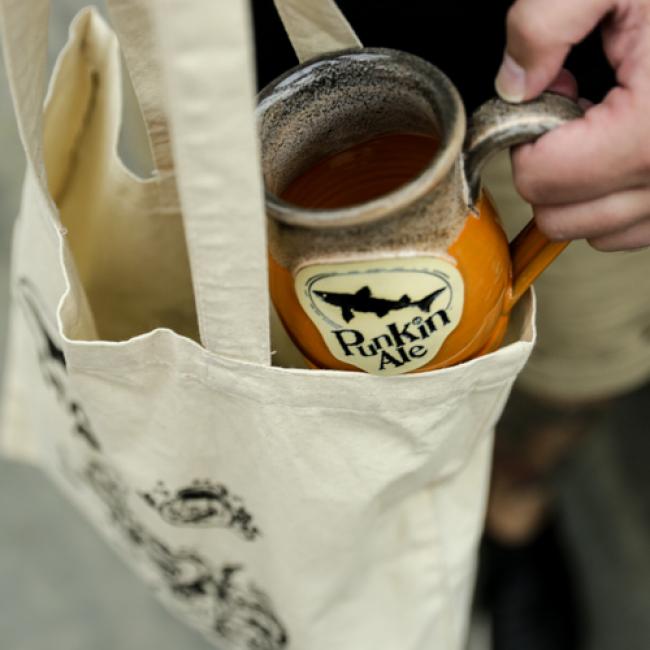 Our new Punkin Ale mugs have arrived just in time for fall and we're including a limited edition tote with your purchase! These handmand and numbered (out of 378) mugs are custom made by Deneen Pottery in St. Paul, Minnesota. They feature an orange color scheme with the Punkin Ale logo emblazoned on the front.
Lead-free, oven safe, microwave safe and dishwasher safe.
Hand thrown in the USA.
(This mug can hold approx. 14oz)
Tote bags feature:
100% cotton canvas
22" handles
15" x 16" in size

Note: Dogfish Head Punkin Mug Combo is limited to 2 per order of only one size/color combination.