Dogfish Head x Priority Bicycles Weekend at the Dogfish Inn!
Monday, August 16, 2021
---
As part of our year-long "Mother Nature, Let's Do This!" initiative challenging folks everywhere to get outside, we teamed up with Priority Bicycles, an independent, low-maintenance bicycle brand, to launch a custom Dogfish Head bicycle and host a multi-day event at our harbor-front hotel, the Dogfish INN, in Lewes, Delaware! The custom, collaborative bicycle was designed to highlight our shared love of the great outdoors! With a pear green-colored body, brown wheels, grips and seat, and Priority's signature grease and rust-free belt drive, the limited-edition Dogfish Head X Priority Bicycles cruiser is adorned with our "Shark & Shield" logo, a call-out to "Mother Nature, Let's Do This!" and various other nature-centric graphics. To check it out or purchase, head over to www.dogfish.com/shop OR visit the Dogfish INN for the Dogfish Head X Priority Bicycles Weekend, slated for September 10-12!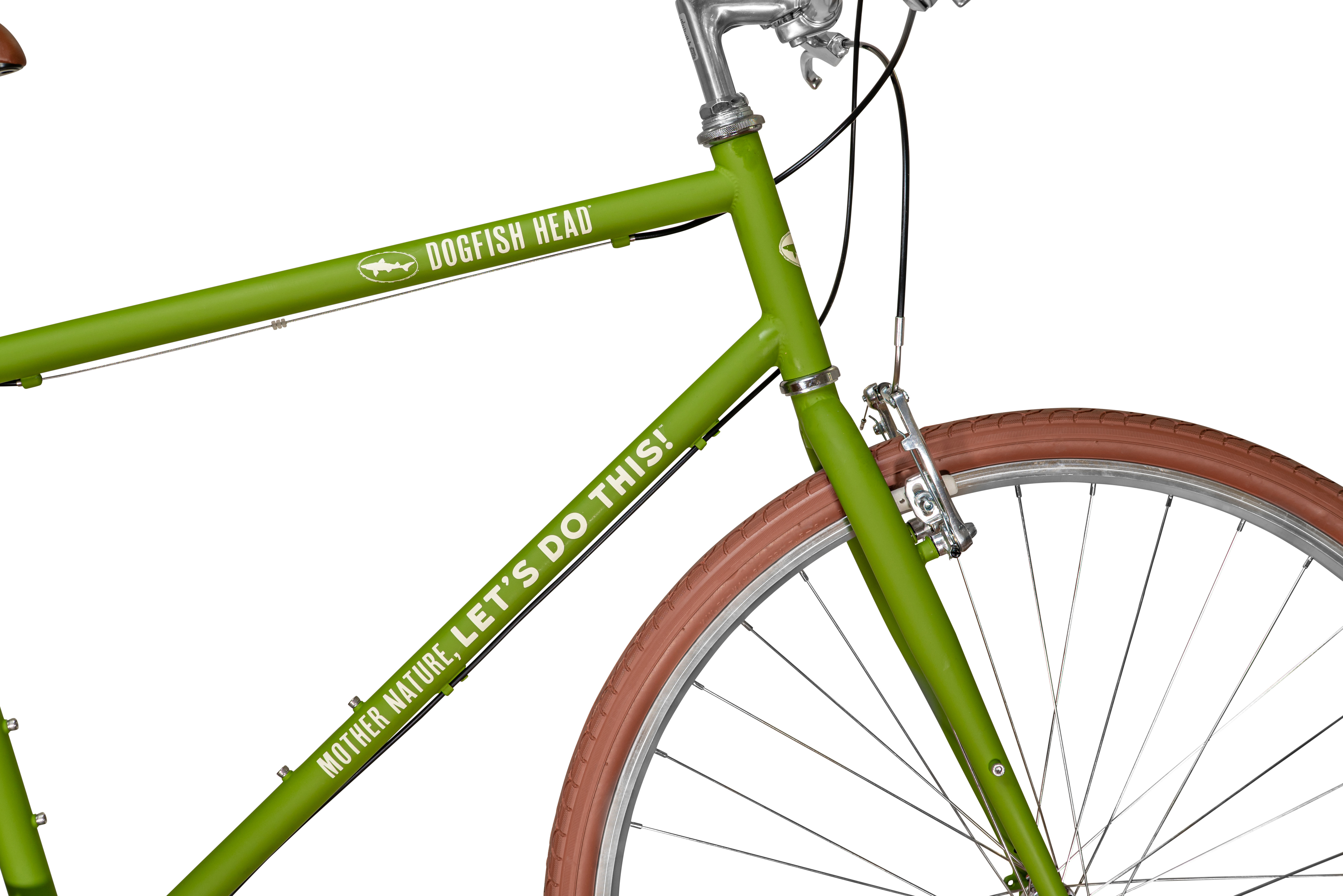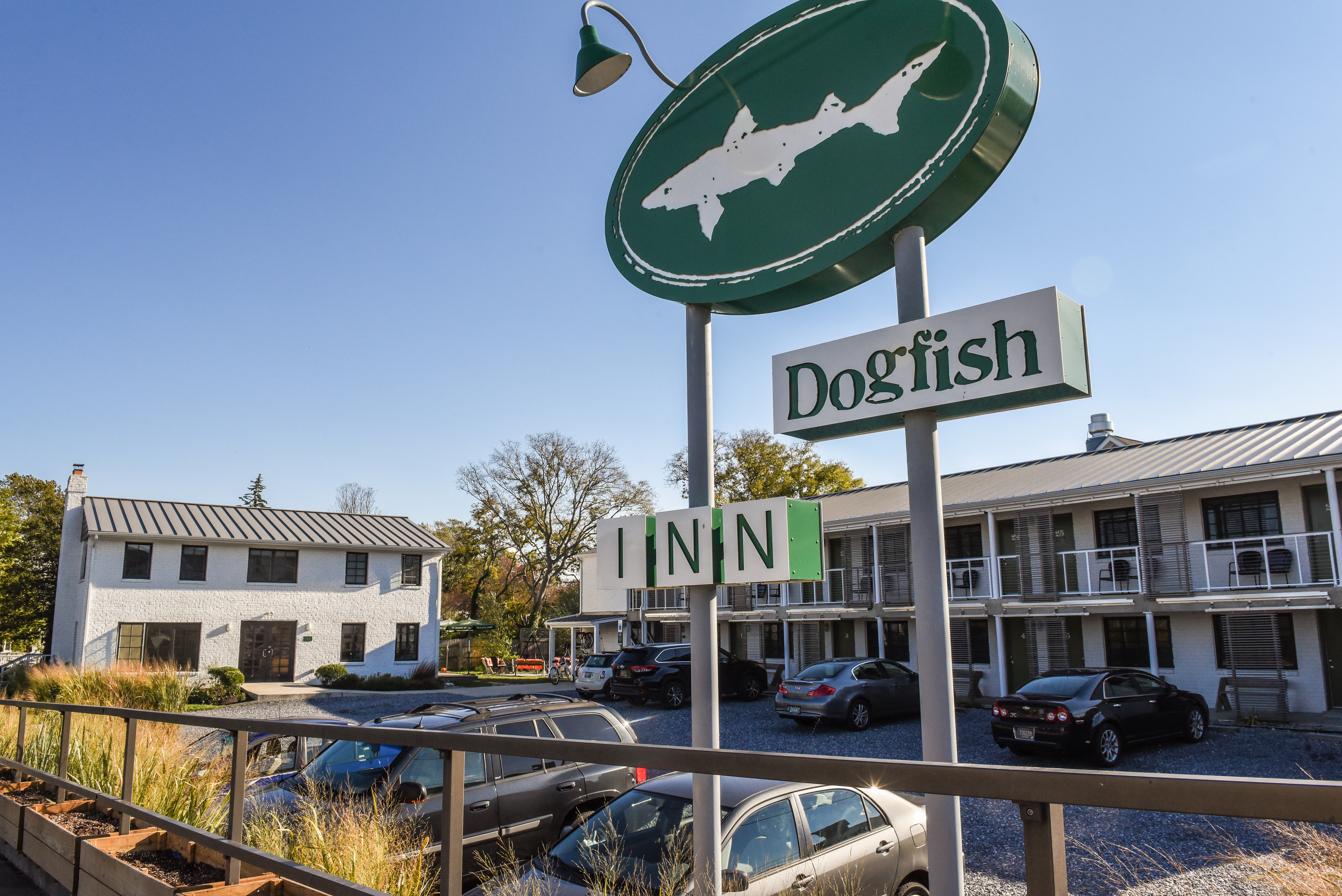 "I have always believed that one of the best ways to get out and explore Mother Nature's splendors is by bike," says Sam Calagione, Dogfish Head founder & brewer. "You're not only earning those beer calories, but you are doing your part to help keep our planet beautiful: calf-muscle-powered travel over carbon-powered wins the day. That's why we have always kept a stash a Priority Bicycles beach cruisers onsite at our Dogfish INN, so guests can borrow them, check out coastal Delaware's natural wonders and then, reward themselves by cracking open a cold one. I am beyond excited for the opportunity to take our longtime partnership with Priority to the next level!"
Connor Swegle, Priority Bicycles Co-Founder & CMO, adds, "At Priority, we're all about making it easy for people to get outside and ride bikes, so when we can come together with brands – like Dogfish Head – that share that goal, we can do a lot to support and give back to our communities. Our longtime friendship and this upcoming weekend at the Dogfish INN are perfect examples of that."
Folks visiting the Dogfish INN for the Dogfish Head X Priority Bicycles Weekend can expect a whole slew of off-centered goodness, including a "Fireside Chat" with Sam and members of the Priority Bicycles team, a guided bike ride along coastal Delaware's Junction & Breakwater Trail with stops at Dogfish Head Brewings & Eats and Revelation Craft Brewing Company in Rehoboth, and the release of 'In Tandem'. Brewed to benefit the Sussex County Land Trust, 'In Tandem' is our liquid collaboration with Revelation Craft Brewing Company, through which we will both create our own unique IPAs using the same base recipe! We'll both release our versions of In Tandem from our Rehoboth taprooms on Friday, September 10, as a celebratory kick-off for the Dogfish Head X Priority Bicycles Weekend!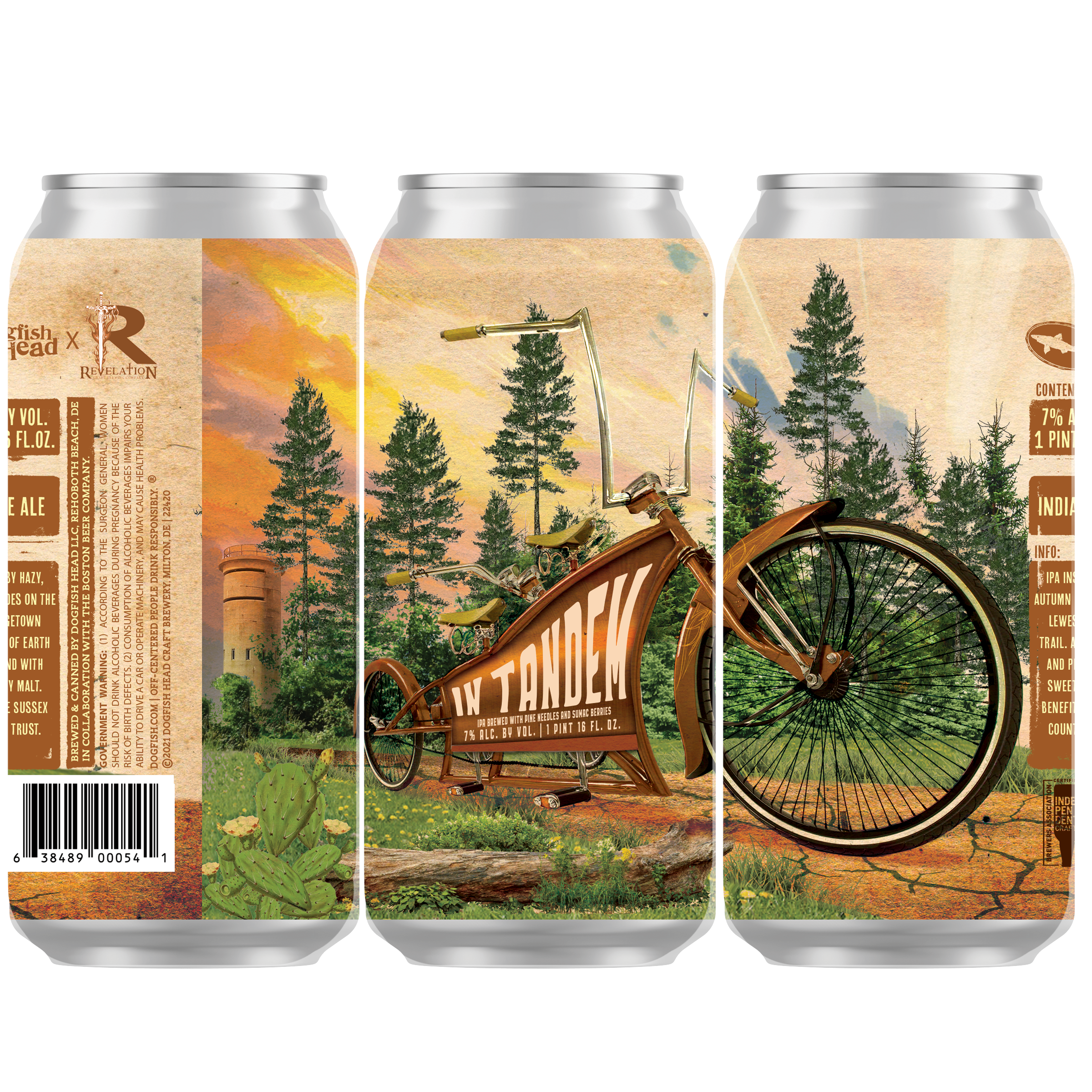 Inspired by hazy, Autumn bike rides along coastal Delaware's trails, our version of In Tandem is an intensely flavorful IPA brewed with bright, lemony sumac and foraged pine needles. A sumptuous, 7.0% ABV sipper with mouth-watering aromas of earth and pine blended with sweet, toasty malt, it will debut at our Off-Centered EmPOURium in Rehoboth for $17 per 4 pack of 16 oz. cans. A portion of proceeds from each 4 pack sold will be donated to the Sussex County Land Trust to support the organization's efforts to build a trailhead along the Lewes-Georgetown Bike Trail. The soon-to-be-built trailhead will not only provide more Delawareans with greater access to the trail, but it will help better connect our local communities by bike.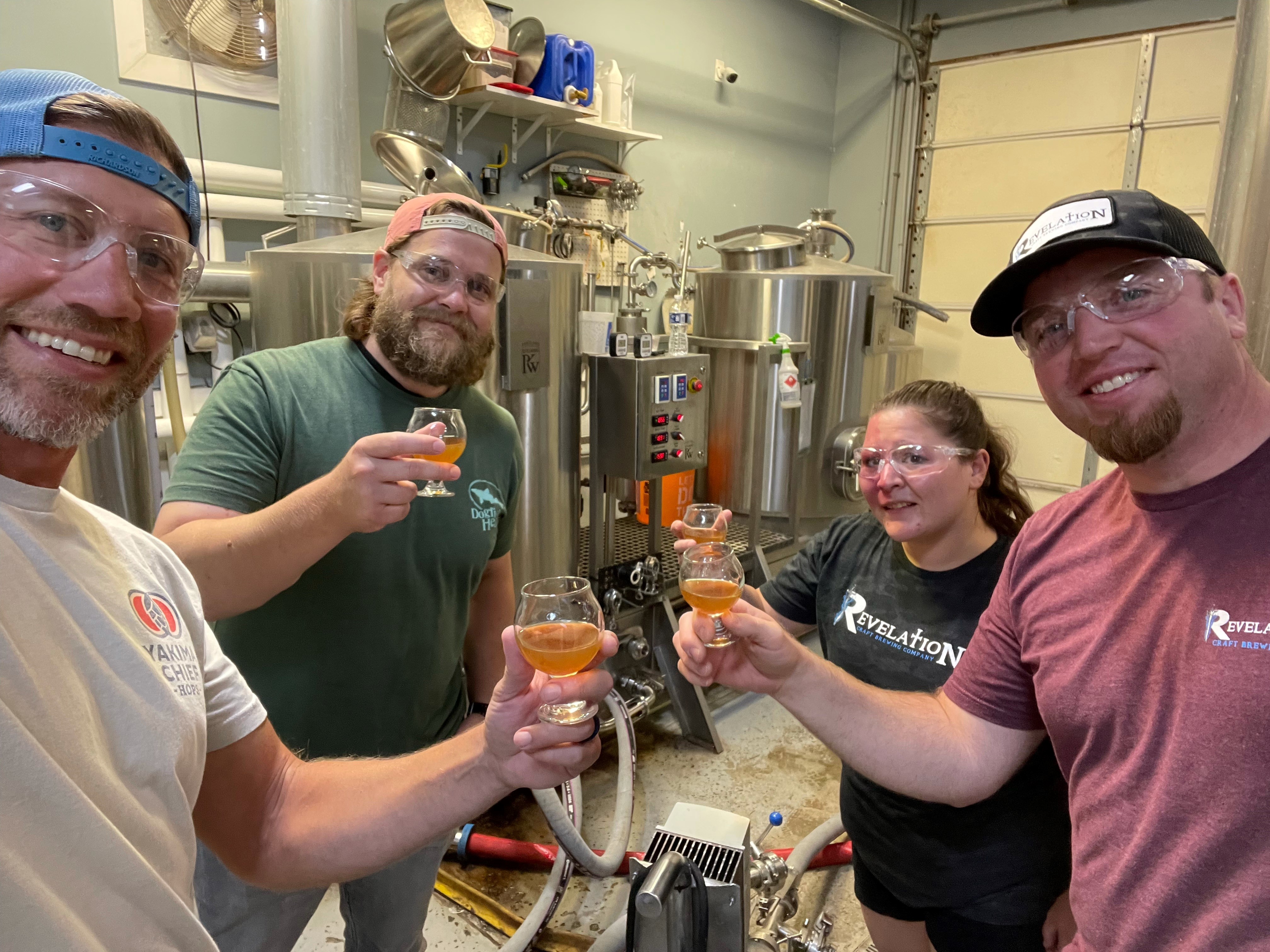 "Collaborations are a fun way for us brewers to share our creative ideas and 'geek out' to craft something new," said Patrick Staggs, Founder of Revelation Craft Brewing Company. "We first collaborated with Dogfish Head to support the Sussex County Land Trust in 2019 by brewing a different iteration of In Tandem, which makes this recreation of the beer even more special. This year, we are utilizing ingredients that are found along the amazing bike trail. Our version of In Tandem will be conditioned on the delicious prickly pear cactus fruit. And while we will use the same base recipe, Revelation and Dogfish Head are sure to release brews that are totally unique, so I encourage everyone to grab their bikes and make their way to both of our locations for a taste!"