Celebrating Earth Month at Dogfish Head
Saturday, April 01, 2023
---
We'll be celebrating Earth all-month long at Dogfish Head! Cause, why not celebrate this beautiful planet we call home the off-centered way? We try our darndest at reducing our carbon footprint to help this big ol' planet we all know and love through sustainability efforts. There's lots of goodness happening in the month of April in Delaware from exclusive beer releases at the Milton Tasting Room & Kitchen and Rehoboth Brewings & Eats, growler specials, an electronics donation drive, to benevolence initiatives - check below for all the details!
Earth Month Beer Releases on Saturday, April 15 at Brewings & Eats and the Tasting Room & Kitchen
We're releasing not one, but TWO new earth-themed exclusives! On Saturday, April 15 There's No Beers on Mars will be releasing in Rehoboth at Brewings & Eats and Re-Gen-Ale will be releasing at the Tasting Room & Kitchen.
There's No Beer on Mars is a red rye IPA brewed from regeneratively-grown grains, sustainable hops & local sweet potatoes (just in case we are faced with having to brew beer with potatoes one day). This red rye IPA is unfiltered, which reduces our water impact. By removing this step in the brewing process it lowers our overall water consumption. We strive to make conscious decisions with the ingredients in each and every brew. Especially supporting biodiversity in our food system when local ingredients are available that's the route we take. The sweet potatoes right in this beer, homegrown to Delaware local goodness! There's No Beer on Mars (6.6% ABV) will be available on draft, for on-site consumption, at the brewpub and to-go in 4pk/16oz cans at Dogfish Head's Off-Centered EmPOURium. Priced at $17 per 4pk.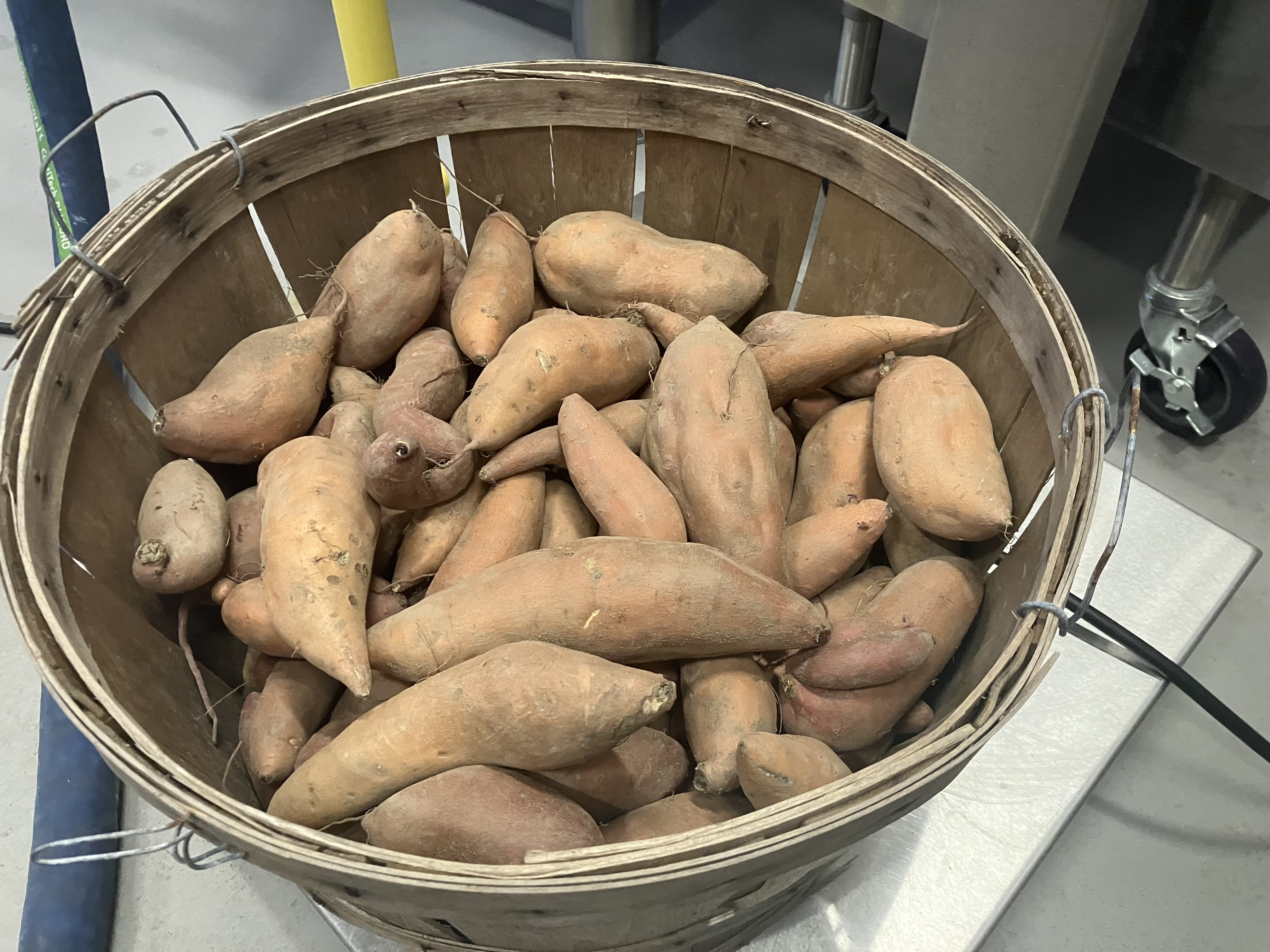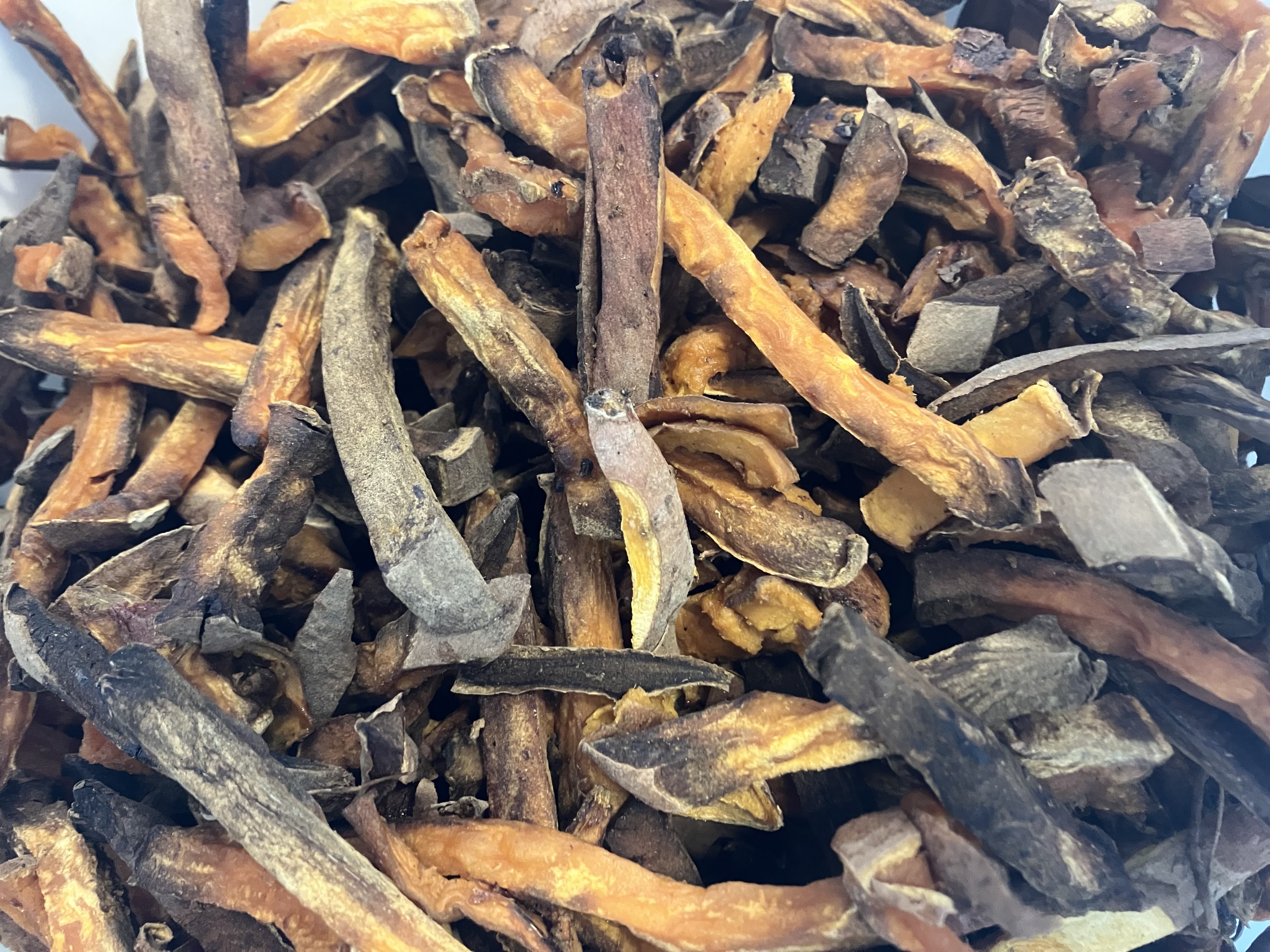 Re-Gen-Ale is a double IPA brewed with regeneratively-grown grains & sustainable hops, helping us celebrate big flavor that leaves a small footprint. Brewed with regeneratively grown Pilsner malt, regeneratively grown heirloom black rye and regeneratively grown organic crystal naked oats. And we can't forget about the boatload of hop varieties that make up this double IPA- Organic Eureka, Strata and El Dorado hops creates tropical flavors for your tastebuds to enjoy.Re-Gen-Ale (8.5% ABV) will be available on draft, for on-site consumption and to-go in 4pk/16oz cans at the Tasting Room & Kitchen. Priced at $17 per 4pk.
Both earth inspired beers were brewed with 100% regeneratively grown malts and organic hops. You may be asking yourself why we choose regenerative malts in these recipes? Regenerative farming is a holistic set of practices focused on maintaining topsoil with the minimum inputs (water, fertilizer and pesticides) which reduces tilling to keep CO2 trapped in the soil.
Growler Special
Did you know that not all beer drinking vessels are created equal in Mother Nature's eyes? In celebration of Earth Month, dust off your old growlers and commit to reducing waste! From April 1 – April 30, bring in your growlers & enjoy 20% off your refill at both our Dogfish Head's Off-Centered EmPOURium and Tasting Room & Kitchen.
To be redeemed at Dogfish Head's Off-Centered EmPOURium or Tasting Room & Kitchen. Must be 21+ to purchase. This offer is not redeemable for cash or gift cards, nor is it valid toward previous purchases. Offer may not be combined with any other coupons, discounts, offers, or promotions.
Electronics Drop Off
Have old electronics hanging around that you've been meaning to get rid of but aren't sure what's the best place to recycle? Leave that to us in the month of April. Brewings & Eats and the Tasting Room & Kitchen will be the drop off locations. If you have old computers, tv's or other electronics, drop them off to us and we'll make sure we get them dropped off at the recycling location at the dump. (No appliances please).
Beer & Benevolence
During the month of April our Beer & Benevolence program is excited to be teaming up with our environmentally conscious non-profit friends. Join us for Benevolence Nights at Brewings & Eats on Wednesday, Apr. 5 and Wednesday, Apr. 19 from 4 p.m. – 9 p.m. where 10% of the proceeds made those evenings will be donated to Delaware Wildlands. At the Tasting Room & Kitchen this month's non-profit friend will be The Nature Conservancy, where all tips will be donated to.
Everyday Sustainable Efforts Throughout our Properties
We're passionate about our planet and nurturing Mother Nature not just one day of the year but every day. When it comes to our Rehoboth campus, our restaurants Chesapeake & Maine and Brewings & Eats were one of the first restaurants to be recognized as 'Ocean Friendly Certified' by our pals at the Delaware Chapter of the Surfrider Foundation . We also participate in 'Don't Chuck Your Shuck' a program dedicated to recycling oyster shells. Over at the Tasting Room & Kitchen we believe in fighting against straw pollution. You'll find we ditch the straws and offer an alternative to thirsty guests: Gluten-free, al dente pasta straws. Catch those in your drinks next time you visit! Over at the INN, we offer complimentary Priority Bicycles for guests to use during their stay. Guests can travel throughout coastal Delaware without even hoppin' in a car to enjoy the scenic views, bike trails and lower carbon emissions.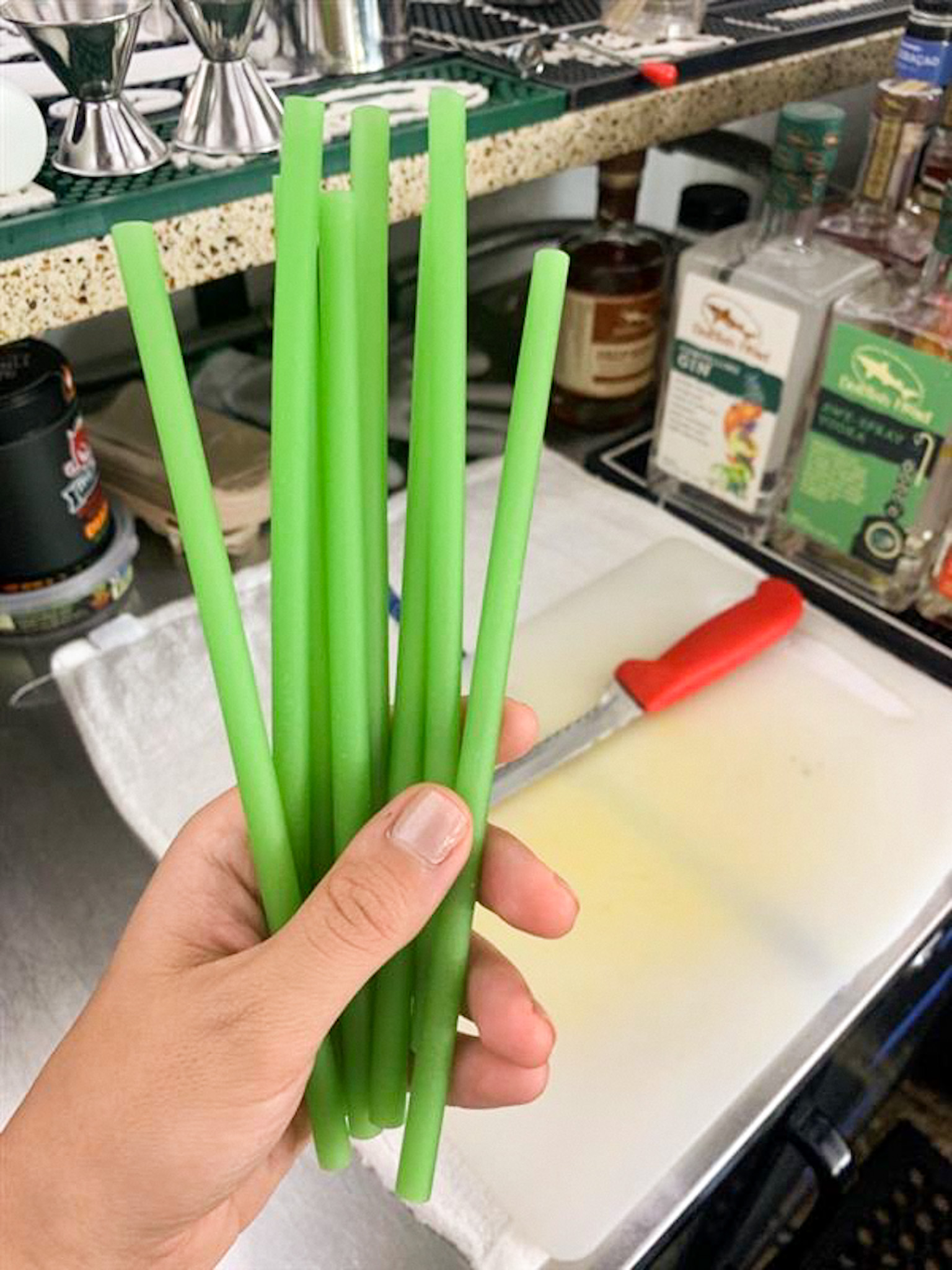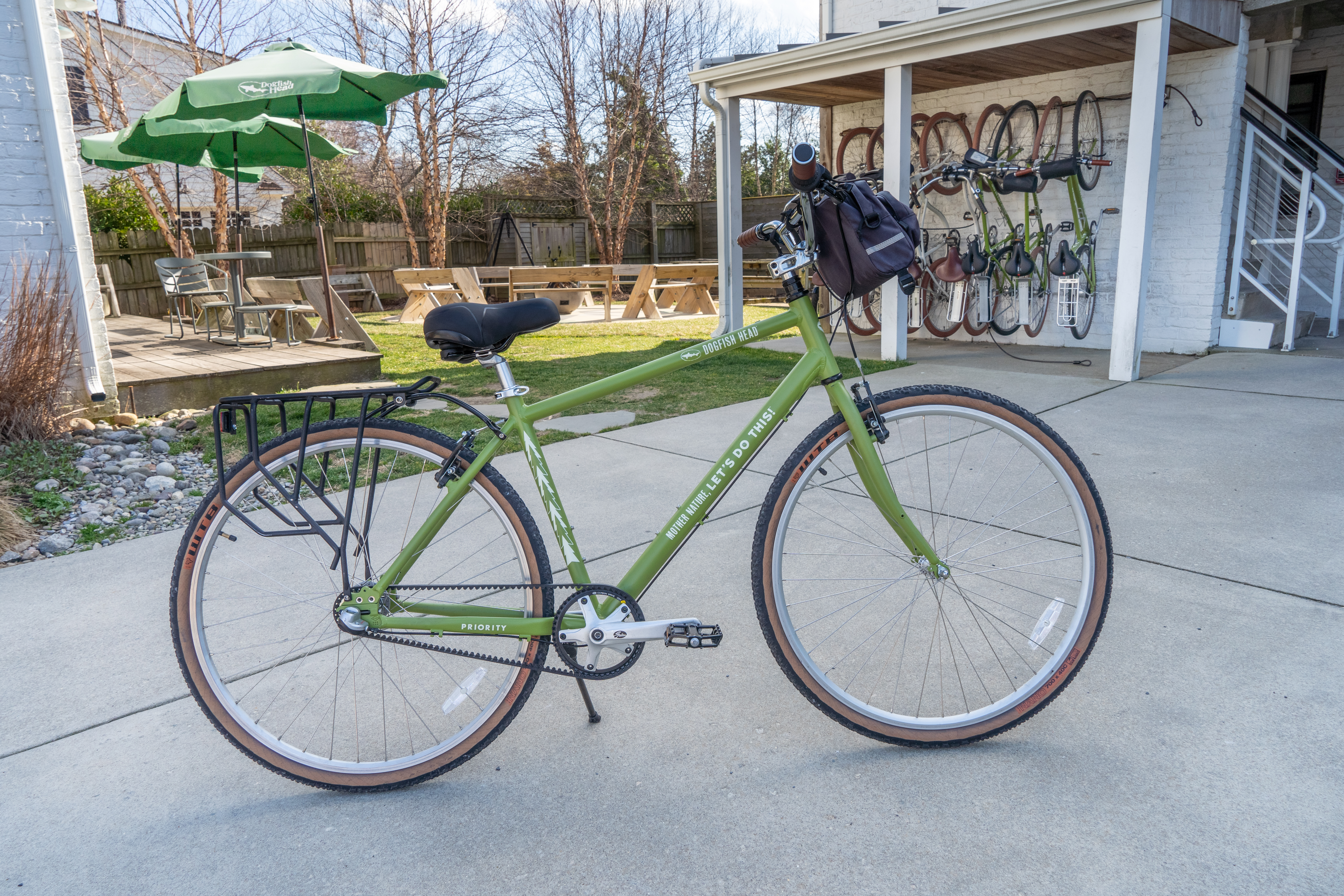 Cheers to this beautiful planet, coastal Delaware and Mother Nature!