Happy Earth Day!
Sunday, April 22, 2018
---
In honor of Earth Day and our shared responsibility to care for this beautiful planet we're lucky to call home, we're super excited to share the sustainable steps we've been taking across each of our properties! Throughout our brewpub, Inn, Chesapeake & Maine, distillery and brewery, we're committed to reducing our plastic and carbon footprints, and are constantly implementing new programs and practices to enhance sustainability … because here at Dogfish, we think every day should be treated like Earth Day!
In Rehoboth, our brewpub and Chesapeake & Maine are spearheading the culinary industry's efforts to increase awareness and use of environmentally friendly restaurant practices. Recently declared 'Ocean Friendly Certified' restaurants by The Surfrider Foundation, the brewpub and Chesapeake & Maine are the city's first and only two eateries to earn this awesome distinction.
So, what exactly must a restaurant do to be 'Ocean Friendly Certified' by The Surfrider Foundation? We'll tell you how we did it!
- No expanded polystyrene use (A.K.A. Styrofoam). – Mostly commonly found in the form of to-go containers, our restaurants use only 100% biodegradable boxes for to-go and takeout orders.
- Proper recycling practices are followed. – Recycling dumpsters are on site at both of our restaurants and co-workers are trained upon hire on proper recycling practices.
- Only reusable tableware is used for onsite dining, and disposable utensils for takeout food are provided only upon request.
- No plastic bags are offered for takeout or to-go orders.
- Plastic straws are provided only upon request. – We only use paper straws at our restaurants!*
- No beverages sold in plastic bottles.
- Vegetarian/vegan food options are offered on a regular basis; and/or all seafood must be a 'Best Choice' or 'Good Alternative' as defined by Seafood Watch or certified as sustainable. – Our restaurants feature both vegetarian and vegan options daily. In fact, our chefs have been known to specially craft meals – altering menu items and recipes – to meet guests' requests.
- Energy efficiency efforts, such as LED lighting and Energy Star appliances, are in place. – Both of our restaurants are equipped with energy-efficient light fixtures.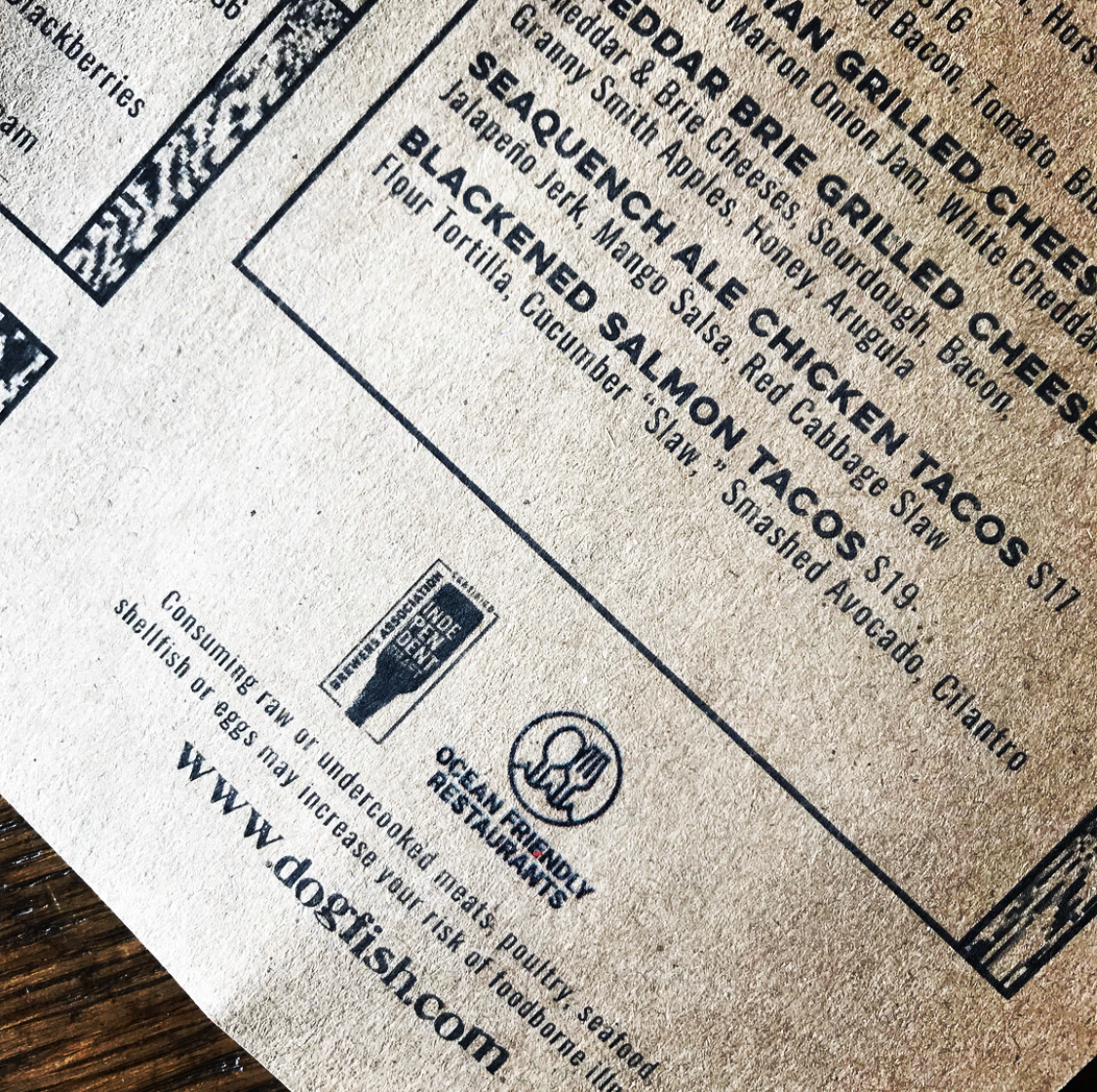 Chesapeake & Maine also participates in 'Don't Chuck Your Shuck,' a program dedicated to recycling oyster shells. After guests enjoy Chesapeake & Maine's oysters, co-workers gather the shucks and they're picked up by the Oyster Shell Company. The shucks are then 'cured' in the sun and used to restore oyster habitats.
Over in Lewes at our Inn, co-workers encourage guests to get out and enjoy the beauty that is coastal Delaware. To traverse the streets and trails, guests have access to complimentary bicycles. By choosing to pedal, rather than drive, guests can enjoy the fresh air, get a little exercise and help us reduce our carbon emissions.
At our Milton brewery and distillery, the cycle[ing] continues. Our facilities are bike-friendly and feature various bike stations … and our co-workers can borrow bikes to ride from building to building. To further reduce our carbon footprint, and encourage co-workers and guests to do the same, we provide those with electric cars complimentary charging stations. We've got two Tesla Destination charging stations for folks with Tesla-brand cards and one Clipper Creek EV charging station for folks with pretty much any other brand of electric car!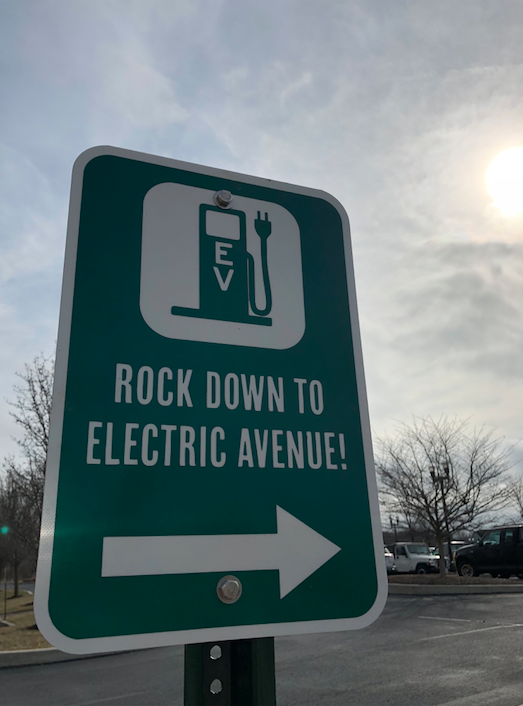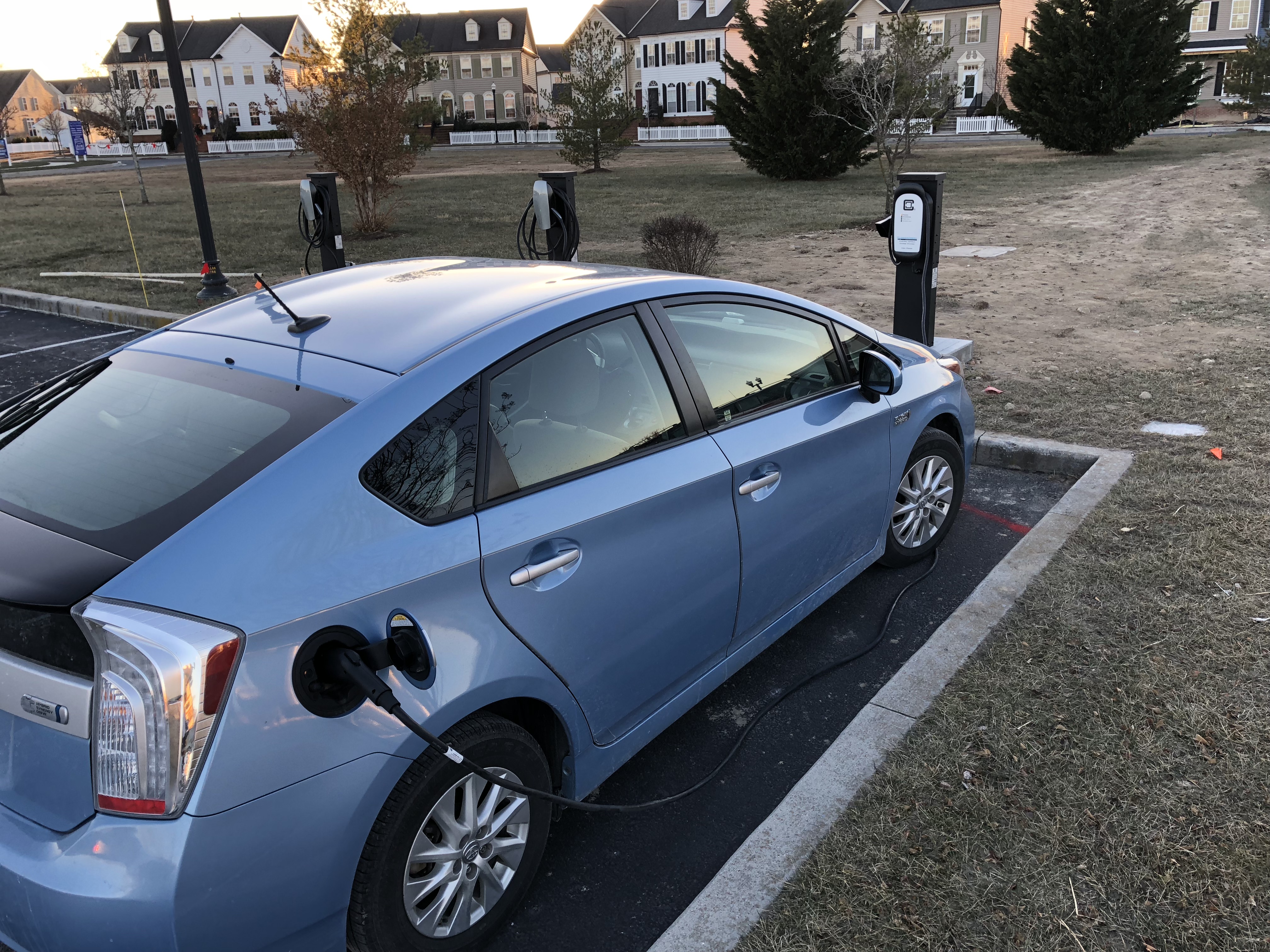 Our other campus-wide environmental efforts can be explained by the 'three R's' – reduce, repurpose and recycle. In addition to placing recycling bins throughout our campus and its buildings (which are lit by energy-efficient LED light fixtures), Dogfish participates in a local 'curbside recycling' program that collects materials from our administrative offices. We also participate in bulk recycling for all-things production, including cardboard, plastic and steel drums, pallet banding and more, and only use recycled kegs (rented through Microstar Keg Rentals)! We even recycle the grain used to make our beer and repurpose the wastewater created during production! After our beer is produced and the grain used has been spent, it's donated to local farmers in coastal Delaware for use as animal feed. Any wastewater produced during the brewing process is repurposed and used for irrigation.
It takes a village for small changes to have a big impact, and as a Dogfish Head family, we've now donated more than half a million dollars to The Nature Conservancy's Delaware Chapter! That's because we take a lot of pride in our coastal Delaware home and want to do all we can to help protect its wildlife, ecosystem and incomparable beauty. Happy Earth Day!
*Any plastic straws currently in use at Chesapeake & Maine are the remaining from our inventory.