Beer and cheese? Yes, please!
Tuesday, October 30, 2018
---
When it comes to pairing cheese with the perfect tipple, most would be quick to gravitate to the world of wine. But as a brewery with deep culinary roots, we're firm believers that beer and cheese make for an oh-so perfect sensory experience!
Thanks to a wide flavor range, beer has the ability to match a variety of intensities, offering both complementary and contrasting combinations. So we got to thinking about pairings, and teamed up with the fine folks at Castello Cheese to curate three unique tasting experiences with three of our most culinary-forward beers.
60 Minute IPA & Cheddar
Continually hopped and brewed with a slew of great Northwest hops, 60 Minute IPA has a powerful, citrusy hop character that's balanced by the sharp, creamy flavors of Cheddar.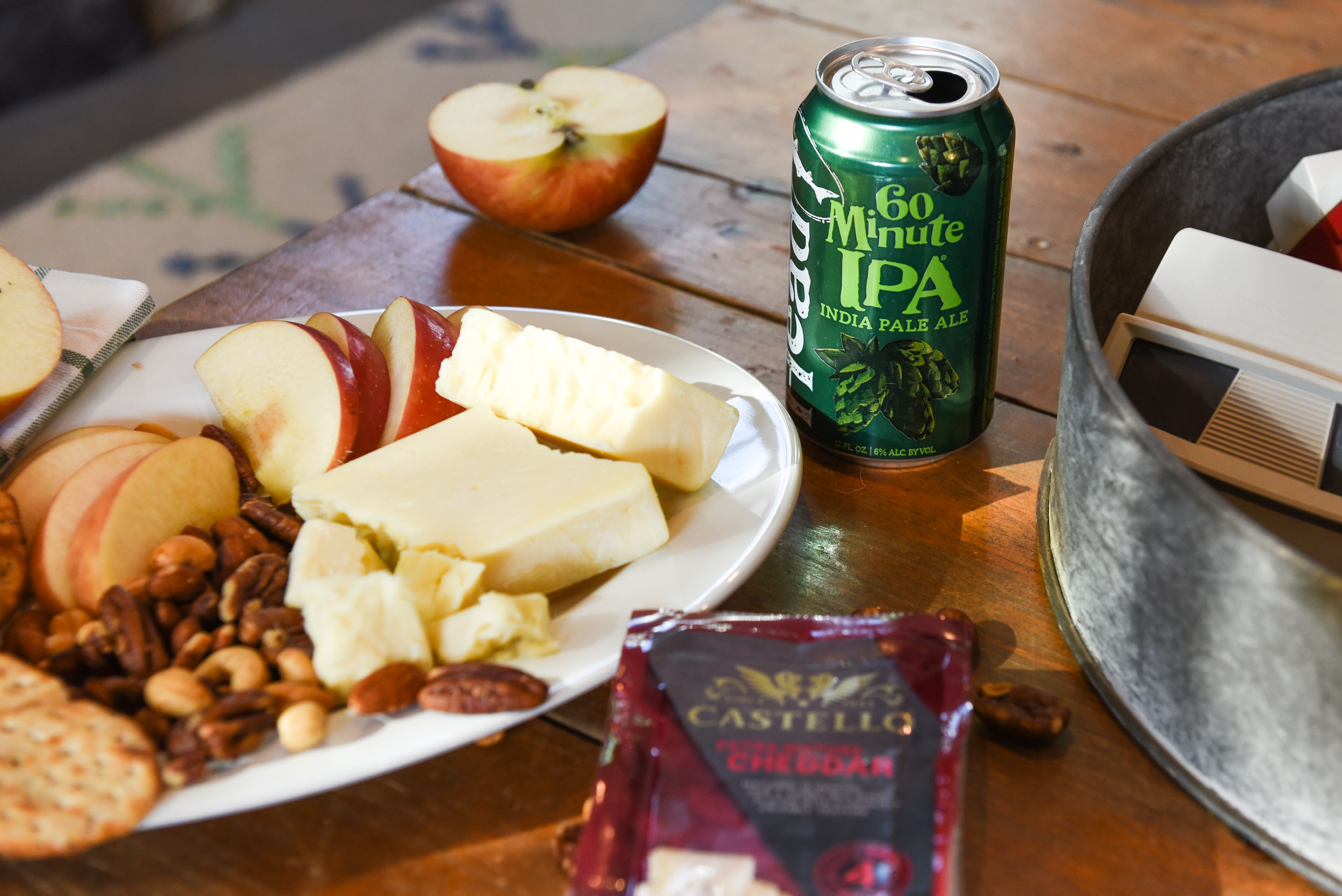 Namaste White & Havarti
Brewed with dried organic oranges, fresh-cut lemongrass, a bit of coriander, peppercorns and healthy dose of good karma, the sweet and zesty flavors of our Namaste White play harmoniously with Havarti's creamy, soft textures.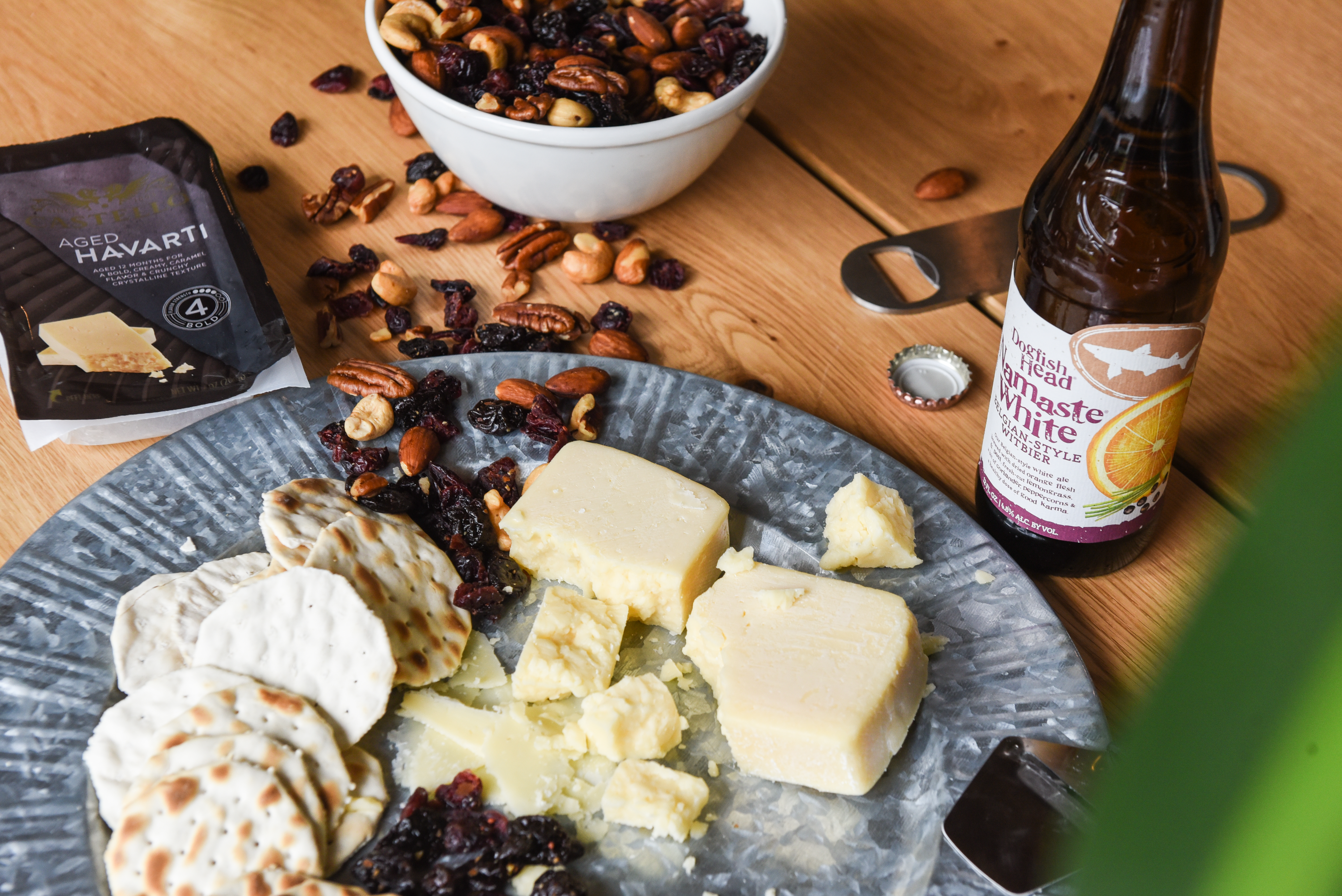 Flesh & Blood IPA & Blue Cheese
An honest to goodness India Pale Ale brewed with a bevy of orange peel, lemon flesh and blood orange juice, Flesh & Blood has an explosive fruitiness and subtle drying tartness that stands up to the tangy and savory flavors found in Blue Cheese.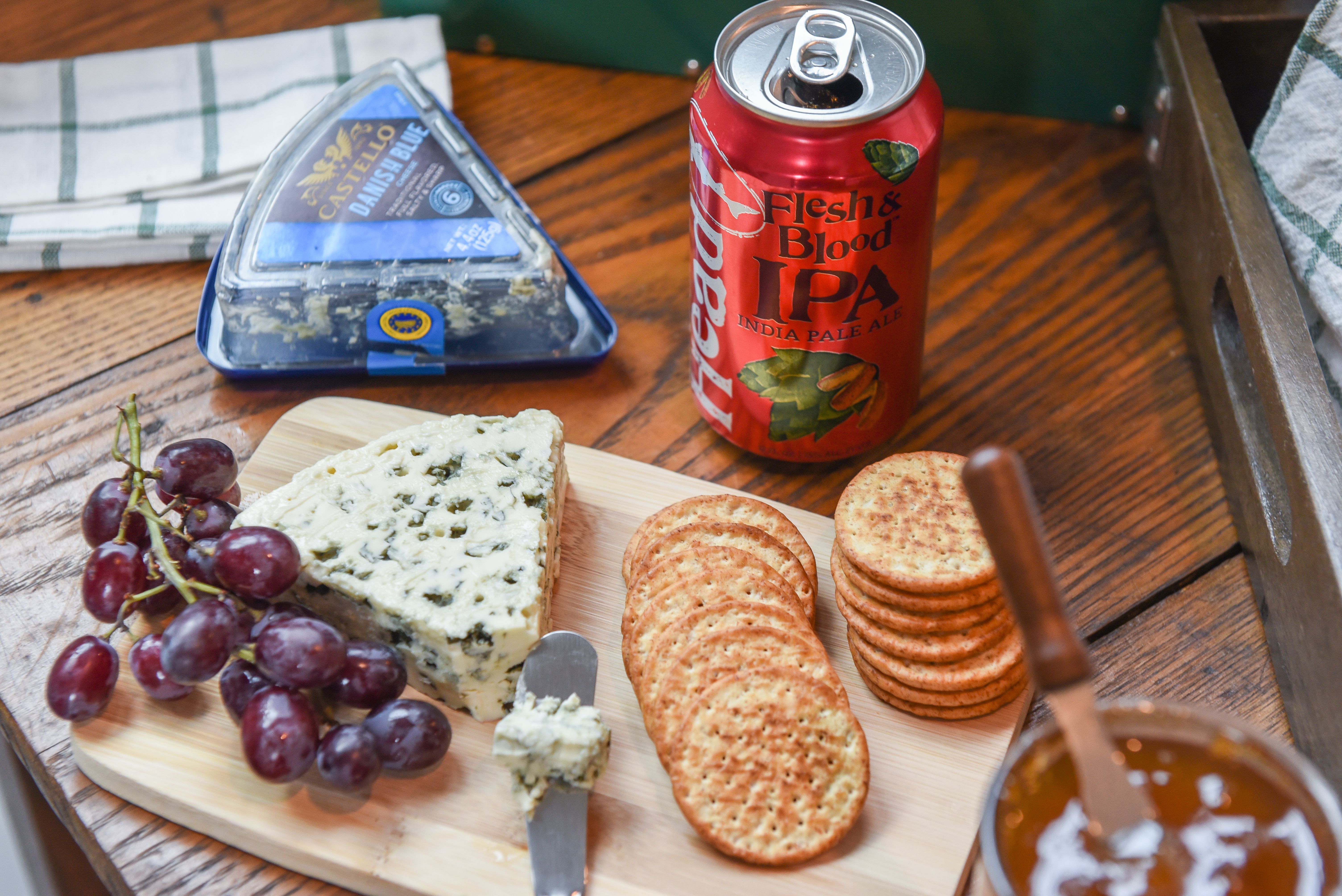 While there are no hard and fast rules for pairing beer and cheese, we think these three combos are sure to 'hoptimize' your love of cheese!