All you need to know about doing a Dogfish Head visit
Friday, March 09, 2018
---
We love it when folks venture to our neck of the woods to get a peek at our off-centered world, but doing a Dogfish visit is about more than just touring our brewery, hanging out in our tasting room, eating at our restaurants and staying at our inn. It's about experiencing all that coastal Delaware has to offer!
Not exactly sure where to begin? We've got you covered. Let's start with getting here!
- By Car - We highly recommend this mode of transportation! You can get here by other means, but driving is by far the easiest. Just put our address in your GPS and we'll see ya soon!
- By Bus - If you're coming from the D.C. or New York areas, check out

BestBus

. You'll find that trips to coastal Delaware run almost every weekend, and buying a ticket won't break your bank.
- By Train -

Amtrak

travels to and from Wilmington, Del. on a daily basis. That's about an hour north from us! From the train station, jump on a

DART bus

! They run on Fridays, Saturdays, Sundays and holidays, and they'll bring you right to the front door.
- By Plane - The closest airport is in Salisbury, Maryland. That's about an hour south of us, but you can also fly into Philadelphia or D.C. Both are less than two hours away!
- Even By Ferry! - If you're coming from New Jersey, take a ride on the

Cape May-Lewes Ferry

. It's only a 70-minute voyage across the Delaware Bay and Dogfish beer is available on board!
Once you're here, you'll need a place to rest your head. So why not join us at the Dogfish Inn?! When you check in, not only will you be greeted with a friendly smile, you'll quickly smell the fresh aromas of our Chicory Stout Coffee.
Take some time to get settled in your room, and get ready to get lost in our Beer-Muda Triangle! If you didn't drive, no worries; getting around will be easy! – Ubers and taxis are plentiful!
Stop One - Lewes, Delaware
You're already here, so why not explore? Lewes has so much to offer and it's all within walking distance of the Inn. Here's how we'd spend our time!
Start by taking one of the Inn's custom Priority Bikes for a ride. Peddle along the Junction & Breakwater Trail that runs parallel to the Lewes-Rehoboth Canal, or cross the canal and ride straight to the beach - it's not even a mile away! Take some time to soak up some sun, go for a swim or just wiggle your toes in the sand.
Later take a stroll down Second Street. Grab some dinner and drinks, and maybe stop at some shops in between. If you love Mexican food, try Agave. For Italian cuisine, check out Touch of Italy. And, if seafood is your thing, we recommend Striper Bites. For a nice glass of wine, head to Half Full, or grab a cocktail at Rose & Crown. Other local favorites include Kindle, the Buttery and Jerry's Seafood. Really, you can't go wrong in downtown Lewes!
Now for shopping! Along Second Street, you'll find a ton of one-of-a-kind shops and boutiques. More than we can name, but here's just a few – Aquamarine, Blooming Boutique, Biblion, Beach Jetty, Shorebreak and P.U.P.S. of Lewes!
Before heading back to the Inn, be sure to swing by R&L Liquors for a six-pack to enjoy and trade around the fire. If you're lucky, Sam might even be here for one of his famous 'Fireside Chats.' But rest up, we've got a busy second day…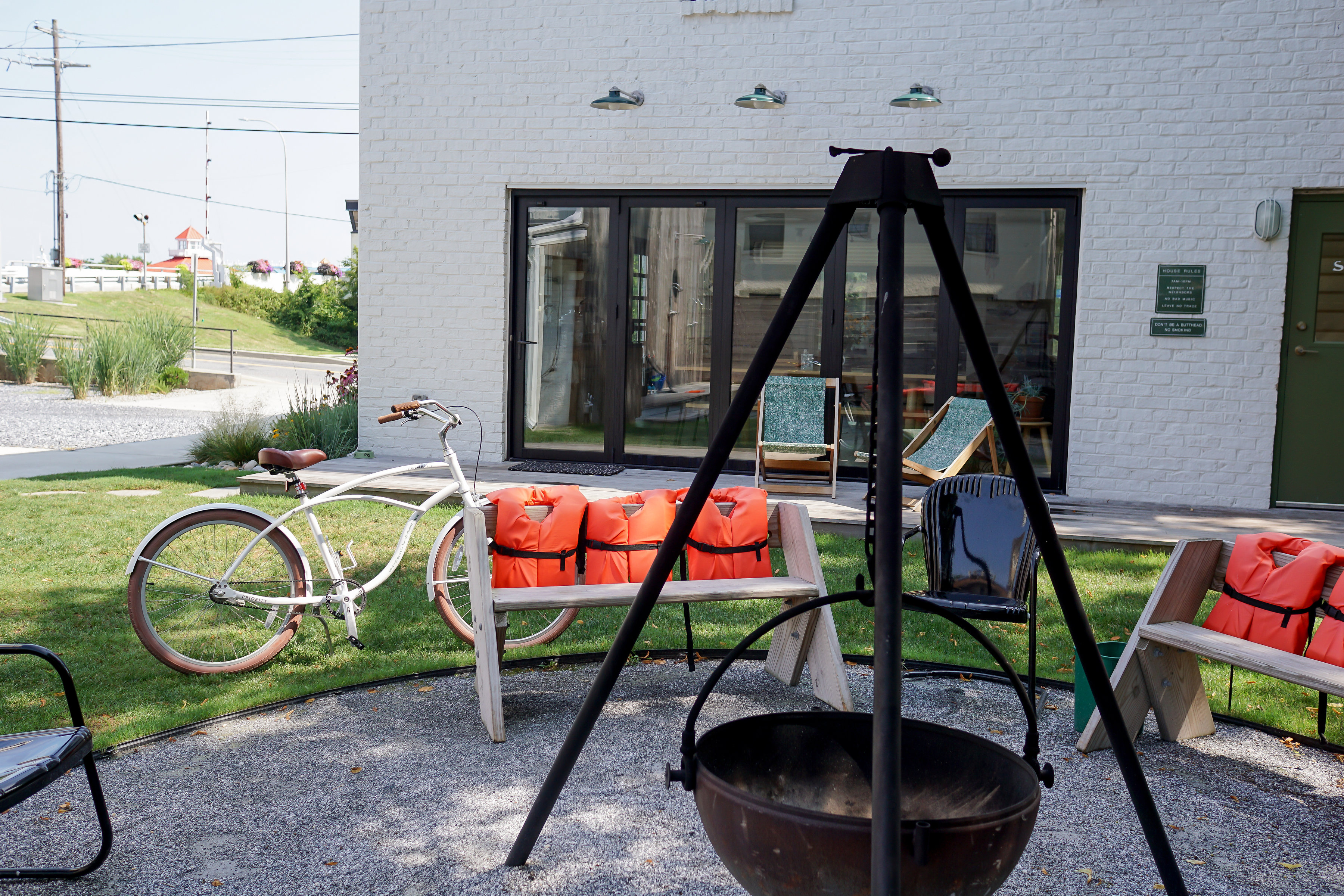 Stop Two - Milton, Delaware
After a good night's sleep, get ready to venture to Milton where you'll find our Tasting Room & Kitchen! First, choose from a myriad of tour offerings. We've got a little something for everyone! Stick around after to enjoy some of our brewery exclusive brews and spirits, challenge some friends to a round of bocce, enjoy some beer-inspired food from our kitchen and check out our on-site merchandise shop.
You can easily spend a whole day at our brewery!
On your way back to the Inn, take some time to explore the rest of Milton. You can stop at the Milton Museum, explore Lavender Fields, check out some of the shops or grab dinner at a local hot spot … maybe Irish Eyes Pub or The Backyard. And, before you leave town, you have to grab a scoop (or two) at the original King's Homemade Ice Cream Shop! You won't regret it!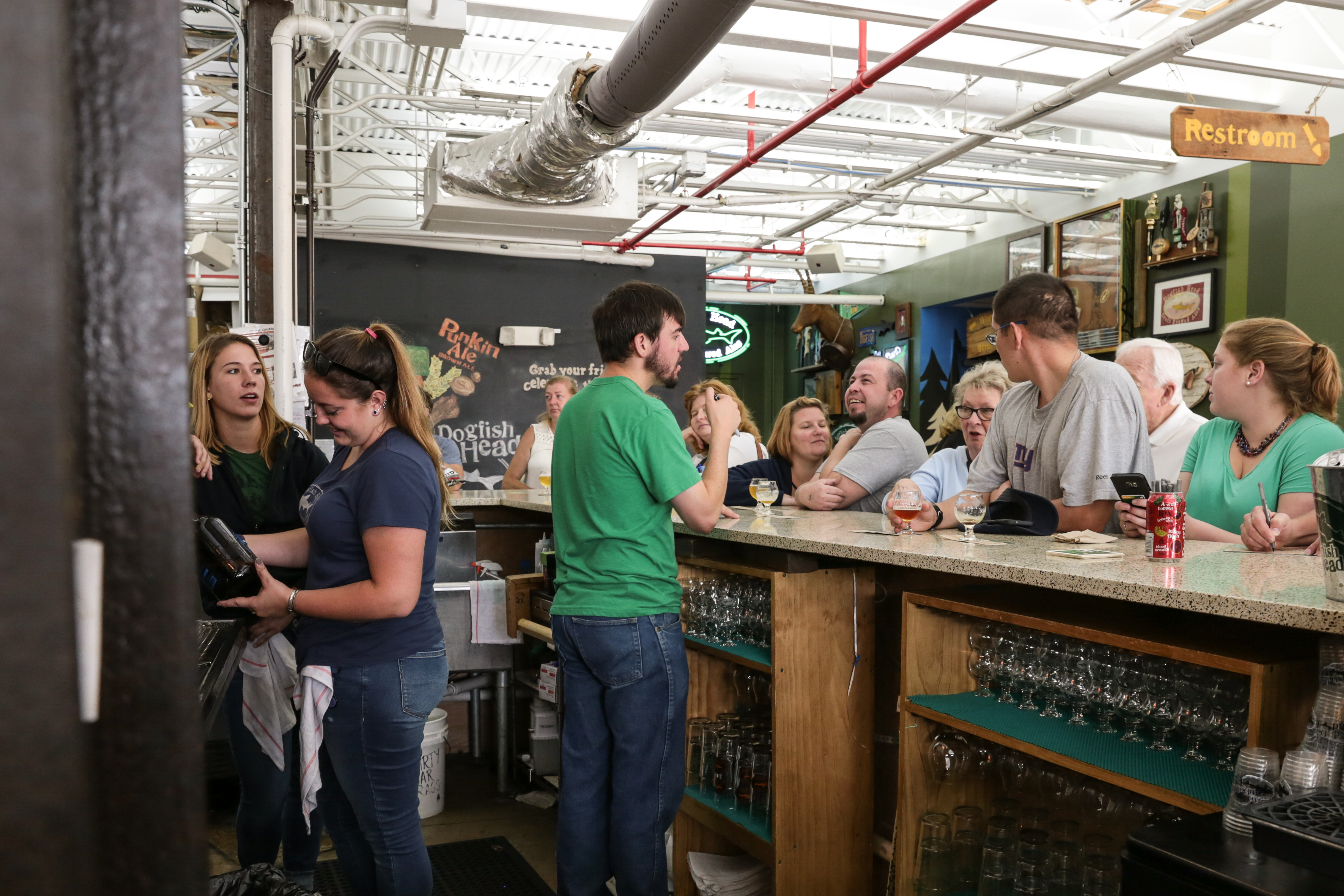 Stop Three - Rehoboth Beach, Delaware
Last, but not least … Rehoboth Beach! The options are endless here! Whether you want to spend the day basking in the hot sun, shopping in the awesome tax-free outlets or just strolling the shoreline's streets, Rehoboth has something for everyone!
Here's just a couple of ideas – renting a bike to peddle down the boardwalk, showing off your arcade skills at Funland, grabbing some salt water taffy at Dolle's, or even visiting a local art gallery. And, don't forget to keep an eye out for fun local events!
Of course, no visit to Rehoboth is complete without stopping by one (or both) of our restaurants – Brewings & Eats and Chesapeake & Maine. Start your day with brunch at our brewpub between 11 a.m. to 2 p.m. for some off-centered specials that are sure to knock your socks off! And while you're there, make sure to try one of our brewpub exclusives!
After you explore the town, swing back around to our geographically enamored seafood Chesapeake & Maine for a rockin' dinner. Fresh seafood and handcrafted cocktails … we'll meet you there!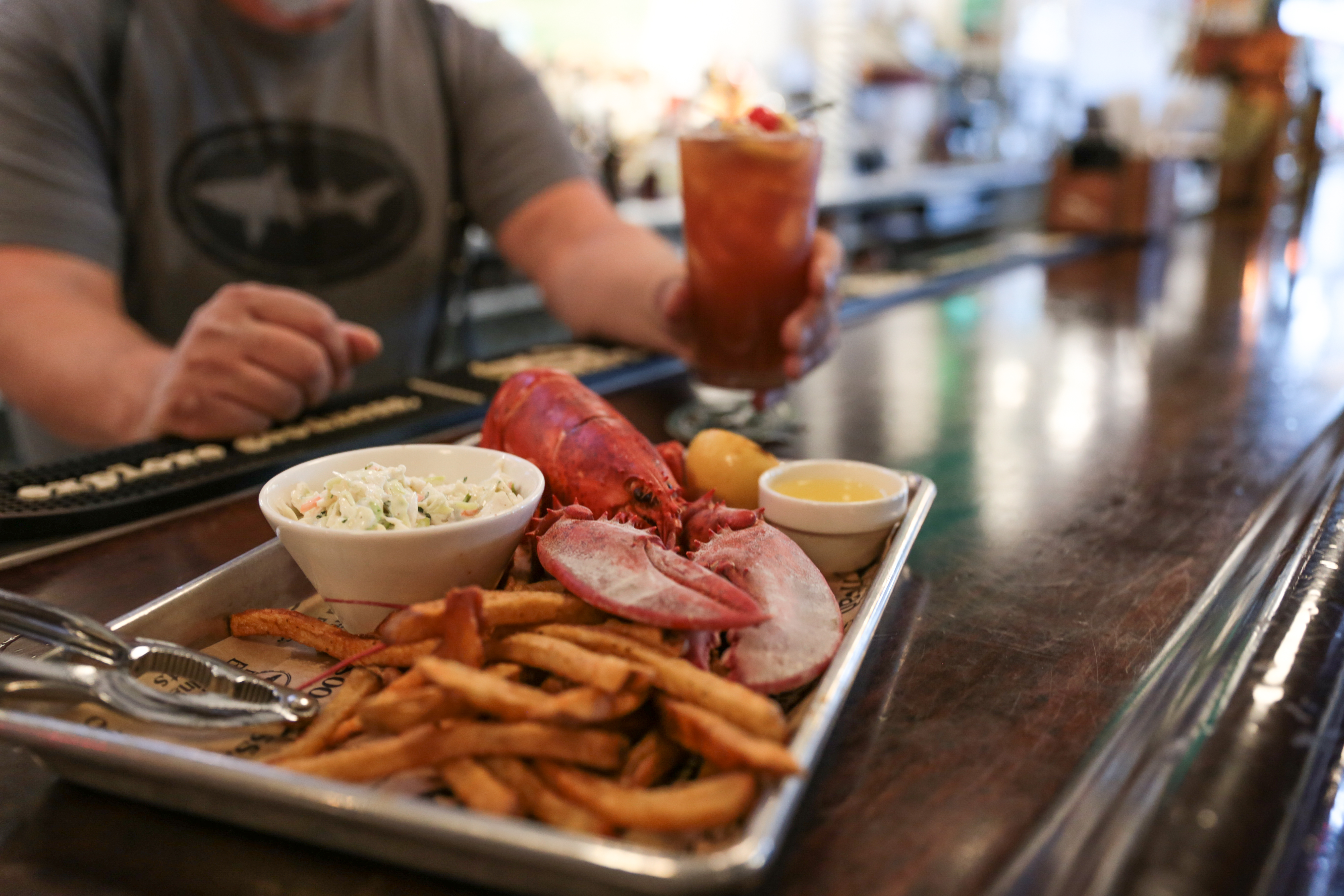 There's so much to do and see here in coastal Delaware … so much that we can't possibly touch on it all! You'll just have to come see for yourself!
So ... we'll see ya soon?